The straight-talking Get a Grip campaign – launched by East Sussex County Council at the start of the school year – has been blasted by parents, who are demanding it is withdrawn.
An online petition has been set up, calling for the campaign to be pulled and for a public apology to be issued.
The Change.org petition, which has been signed by almost 7,000 people since its launch on 4 November, states: "East Sussex County Council's 'Get a Grip' campaign for improving school attendance is aggressive, condescending, insulting, inappropriate for the purpose and will probably prove to be counterproductive."
However, the council is bullish about its approach, and told PRWeek the campaign needed to be hard-hitting in order to have an impact.
Elaine Weddle, marketing comms account manager for children's services at East Sussex County Council, said: "We always expected this campaign to provoke debate about what is acceptable when it comes to school attendance.
"East Sussex has one of the worst rates of unauthorised absence in the country. Past campaigns have had little or no impact; this time the council wanted a campaign that would send out a strong message."
The Get a Grip campaign shows a simple hairgrip against a dark background, and includes messages around what are appropriate reasons to miss school, and ways to improve attendance.
The campaign was launched on social media and with leaflets sent to every local authority-maintained primary school in the county for distribution in pupils' book bags, and backed up with radio and bus stop ads.
The aim is to reduce the number of absences – with the council outlining that headaches, tiredness, colds, and holidays are not good reasons to miss school, and giving tips for getting ready the night before.
"Every day of school missed has a detrimental effect on a child's education and on the rest of the class, as it means the teacher has to spend time helping them catch up," added Weddle.
"Our behaviour and attendance service works with families of children with chronic rates of absences, but there's a perception among many more parents that it's ok to take the odd day here and there or take holidays in term time."
But the campaign has been criticised for being insensitive and offensive, especially for families of children with disabilities or serious illnesses, and the backlash has been reported by national media outlets including the BBC, ITV and The Sun, as well as local news.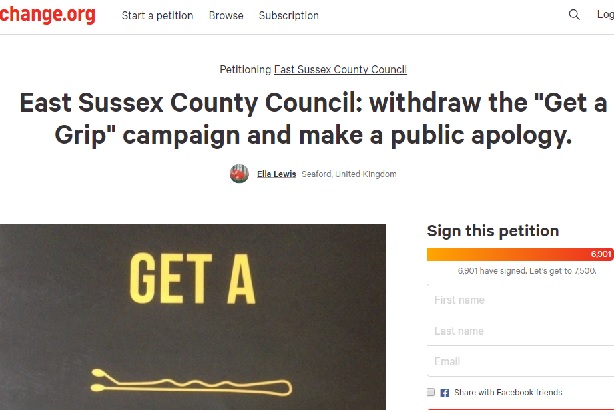 Despite this, Weddle revealed that the debate around the topic has proved successful for East Sussex County Council's comms team.
"The campaign has generated the highest 'people talking about this' measure of any campaign we have done," she explained.
"The number of people who took an action, such as commented, shared and clicked through to our website, has topped 8,000.
"The debate around this subject has spread the message far wider than we could have hoped, and the media interest has given us the further opportunities to get involved in the debate and repeat the key messages linked to this campaign."


---
Click here to subscribe to the FREE public sector bulletin to receive dedicated public sector news, features and comment straight to your inbox.
Make sure you register for the site to access more than one story per month.
To submit a news, comment, case study or analysis idea for the public sector bulletin, email Ian.Griggs@haymarket.com