ARMONK, NY: Longtime IBM marketing and communications executive Jon Iwata is set to retire from the technology giant next month. He will be succeeded by former Ford Motor Company veteran Ray Day, effective December 11.
Iwata, SVP of communications and chief brand officer, is set to exit the company next month after a 34-year career there, said Edward Barbini, VP of corporate communications at IBM. Iwata will remain a consultant to IBM chairman and CEO Ginni Rometty into 2018.
Day will take on the role of chief communications officer, reporting to Rometty. He will lead IBM's communications and corporate citizenship teams.
Iwata stepped into the newly created role of chief brand officer at IBM in August. He has worked at IBM since 1984, and was appointed SVP of communications in 2002 and SVP of marketing and communications in 2008, when IBM combined marketing, comms, and CSR into one organization and selected Iwata to lead it.
Last year, Iwata recruited Michelle Peluso as the first CMO in IBM's history. Effective August 1, she added SVP to her title. Peluso, who previously reported to Iwata, began reporting to Rometty at that time.
Iwata has been featured several times on PRWeek's Power List, most recently at the number 12 position in 2016. In 2012, he was number one in the rankings. Iwata was also a member of the inaugural class of the PRWeek Hall of Fame.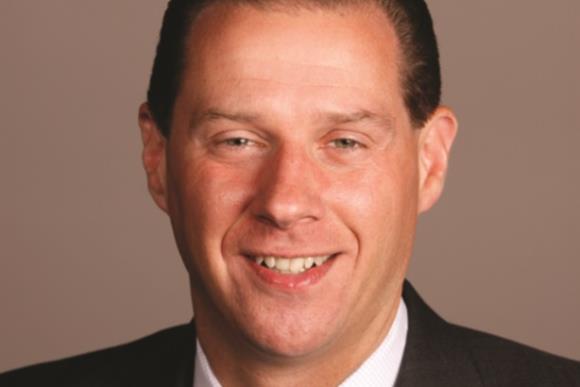 Day previously had a 28-year career at Ford, where he most recently spent 10 years as the automaker's chief communications officer, leading the vision, strategy, and execution of Ford's comms efforts around the world.
Ford said in May that it was replacing Day with Mark Truby in its top communications role amid a CEO change at the automaker in which Jim Hackett, former head of the Ford Smart Mobility unit and one-time CEO of Steelcase, replaced Mark Fields.
IBM hired former Hewlett-Packard and Disney marcomms executive Michael Mendenhall as CMO and chief communications officer for the Watson division and cloud platform this summer. It also brought on Anne Marie Squeo, formerly of Netflix, as corporate communications VP at the end of July.
Andy Whitehouse left his role as IBM's VP and chief communications officer in February after less than a year in the position. Former VP and chief external relations officer Jeff DeMarrais also departed about that time.
IBM reported third-quarter revenue of $19.2 billion, down slightly from the year prior, in its 22nd straight quarter of declining revenues. Net income was also down from the previous year to $2.7 billion. However, the company beat analysts' expectations in the period, according to CNBC.