The 60-second film (below), which has been released on YouTube, will air on TV for the first time this evening (3 November) during ITV's Emmerdale and Channel 4's Gogglebox, and will also be pushed across social media.
It transports viewers to a hi-tech Argos distribution centre and follows one elf as she races against the clock, desperately trying to get a stranded toy from the shop floor to Santa's futuristic sleigh before it takes off, potentially leaving a child from Newcastle without a present.
The film, which highlights Argos' Fast Track same-day delivery service, was created by advertising agency CHI&Partners and directed by Gary Freedman, who has previously produced ads for brands including Heineken and Halfords.
PR is handled by creative consumer agency Hope&Glory, which will seed stories about the campaign throughout November and December.
At the heart of this work is a competition that will place three children in the TV cut of the film for a day each on 10, 11, and 12 November.
To enter the competition, parents must submit an image of their child via Argos' Facebook and Twitter channels using the campaign hashtag #ReadyForTakeOff from Tuesday 7 November. Winners will be picked next week.
For those who do not win, Argos and social media agency ATN will create personalised social media versions of the film for parents to share online, while Hope&Glory will handle comms, the retailer said. This is a similar concept to a 2011 Christmas campaign run by the PR agency for O2.
Gary Kibble, marketing director at Argos, said: "We hope our super-swift, stop-at-nothing Argos Christmas elves help us once again to break the traditional retailer advertising mould by adding some excitement, energy and, above all, speed to the nation's Christmases this year."
Kibble added that the campaign's key message, of delivering products within four hours of purchase online, will play a vital role in Argos' comms as the retailer seeks to "maintain momentum through PR once the above-the-line has launched".
He said: "PR will add colour and use creative tactics to amplify our message and show how Argos understands customers and takes the stress out of the festive season. Whether that's by bringing some calm to the frenzy of Black Friday, providing inspiration to gift-givers or taking care of last-minute purchases."
Argos and parent company Sainsbury's have recently restructured their PR teams.
What does the PRWeek Christmas panel think?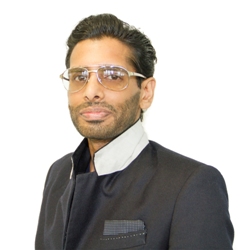 Ranj George (right), head of consumer PR at Lewis, said: "I think Argos' core audience demographic will see the campaign as a reminder that the retailer is a one-stop shop for Christmas presents. However, I'm sceptical whether the ad will garner acquisition outside of this audience group or talkability inside the audience group. It's lacking anything memorable and it will need be aired regularly to ensure it sticks in people's minds."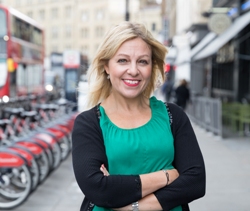 Emma Hazan (left), global head of consumer at Hotwire, said: "In comparison with Argos' 2016 Yetis advert, this is a huge improvement in every way possible. They have clearly upped their game - and their budget - this year and I think it will pay off. The sci-fi theme itself is a winner, tapping into the current Star Wars zeitgeist with a good "saving the day" story, the graphics to back it up and of course a strong female lead, and this will have broad appeal across both kids and their parents.
"My only criticism is that it would have been nice to get the pay-off at the end of the little boy receiving his robot dog. We don't even get a look at his face. It leaves me a little cold at the end, which is a real shame."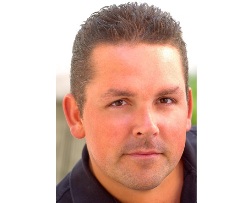 James Herring (right), managing partner at Taylor Herring, added: "The action-packed preview does a great job of showcasing the retailer's new four-hour delivery message, but didn't have me reaching for the share button. However, on further exploration, what's far more interesting is that Argos is giving parents the chance for their kids to star in the TV ad."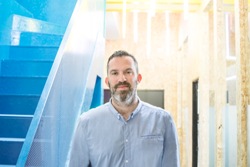 David Fraser (left), founder of Ready10, said: "Argos' message is that Christmas is a race – and they have certainly gone into the lead by releasing their festive creative before any of their main competitors. I really, really like this ad and I watched it three times – twice for the purposes of this article and once because I just liked it. It's well-made, features the product message, is fun to look at and isn't pretending to be earnest or have a higher purpose."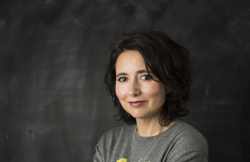 Nik Govier, co-founder of Unity, added: "The campaign lacks the poignancy that others often bring at Christmas but I quite like that. It feels right for Argos in that it's a no nonsense functional brand that you can rely on to deliver."
---
Read next: Big budgets, bags of joy and John Lewis to retain its crown? What PR pros expect from 2017's Christmas campaigns