The 'Pink kittens' campaign – which is aimed at drivers aged 17-34 – is based on a short film shot in the style of a music video, with a soundtrack from Aphex Twin and directed by the team behind the video for Pharrell Williams' hit song 'Happy'.
Featuring numerous pink kittens, the idea is to highlight how much drivers miss if they are distracted by looking at their mobile phone, and aims to cut the numbers of people killed or injured by drivers using the devices.
Part of the ongoing 'THINK!' campaign, which earlier this month clocked up 50 years of drink-driving comms activity, 'Pink kittens' showcases that a driver will miss 100ft of road by glancing at their phone for 2.3 seconds while travelling at 30mph.
"It is important to continually review the relevance of the 'THINK!' campaign," said Laura Kane, senior marketing manager at the Department for Transport.
"The latest 'Pink kitten' campaign film moves away from the traditional shock approach of 'THINK!' and adopts a lighter tone to drive cut-through, engagement and discussion among our younger target audience."
The DfT comms team worked with actor and social-media star Anto Sharp on a PR stunt to launch the campaign last week, showing passers-by at Stratford International Station in London the exact distance of road they could miss by looking at a phone.
"We wanted to work with a partner who had good reach and credibility with 17- to 25-years-olds to make the campaign messages more relevant," explained Kane.
"He's a big advocate of the campaign message."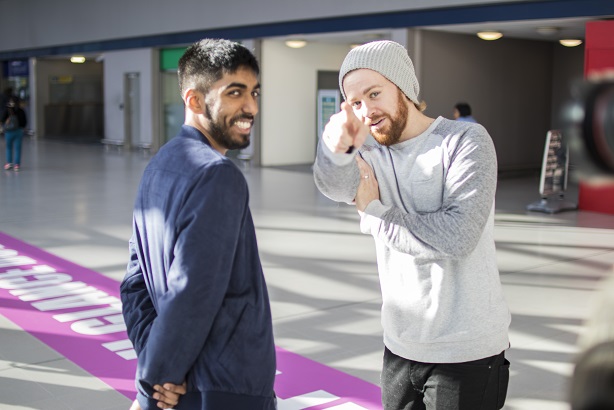 Sharp had previously worked with DfT in March 2017, when penalties for using a handheld mobile while driving were doubled to a £200 fine and six penalty points.
The film is being shared on social media channels including Facebook and Twitter, along with accompanying animations showing how far a car travels in 2.3 seconds and a car game GIF. Sharp shared content from the campaign on his Snapchat account.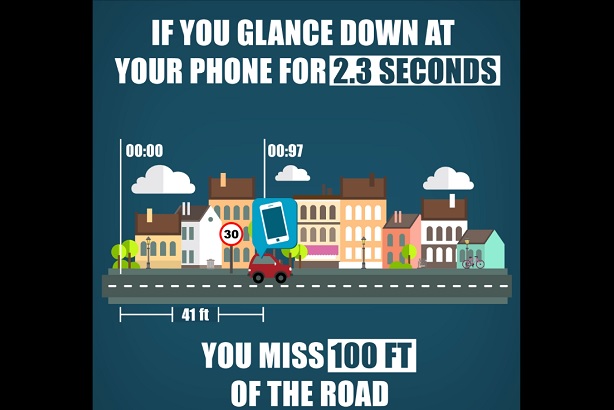 The four-week campaign, which runs until 21 November, also includes two radio ads.
Kane told PRWeek that the DfT would "use a range of measures to evaluate the effectiveness of our campaigns", including awareness, attitudinal shift and behaviour change.
The department would also use "media, web and social media analytics to monitor awareness and engagement, and post-campaign tracking to measure campaign effectiveness", she explained.
She added: "Post-campaign tracking research is used to measure the impact on attitudes and claimed behaviour. Behaviour change is a long-term goal that is monitored over time using conviction data and reported road-casualty statistics."
---
Click here to subscribe to the FREE public sector bulletin to receive dedicated public sector news, features and comment straight to your inbox.
Make sure you register for the site to access more than one story per month.
To submit a news, comment, case study or analysis idea for the public sector bulletin, email Ian.Griggs@haymarket.com