Brady (pictured) joined Freuds a decade ago, initially as an adviser to founder Matthew Freud, and became chief executive in the summer, following Andrew McGuinness' departure last year.
Brady outlined several changes to the agency in an email to staff last week.
The firm's consumer and corporate divisions, the latter previously known as The Brewery, are being merged. "We believe that the distinction between corporate and consumer is irrelevant in today's world – audiences can no longer be pigeonholed," he said. The firm has refreshed its branding and website to reflect this.
The Brewery is being used as the name for a new group that is the parent of Freuds and eight sister businesses (see below).
The business now has 14 partners, listed below, who form the leadership team of the agency itself and some of those sister businesses.
Brady has launched an internal cultural proposition entitled 'Love & Work', which is also the slogan for The Brewery. The phrase is a reference to a quote from Matthew Freud's psychologist grandfather, Sigmund.
Matthew Freud continues to own a large majority of the agency, but the new partners have minority shares, under a scheme started during McGuinness' tenure. The 14 partners, all of whom have been at Freuds for at least 18 months, are:
Matthew Freud, chairman
Arlo Brady, chief executive
Deep Khatkar, chief financial officer
Rebecca Hirst, chief operating officer
Caroline Wray, managing partner
Ed Amory, managing partner
Eleanor Coates, partner
Helen Rabbatts, partner and senior legal counsel
Jo Grierson, partner
Ruth Settle, partner
Teri O'Donnell, partner
Alice Cartner-Morley, partner and founder of Republic
Hannah Pawlby, partner and founder of Freuds Accelerator
Kate Lee, partner and founder of Freuds Film
With 200 staff, Freuds is by some margin the biggest business in The Brewery.
The other eight are:
US-based tech PR agency Brew, which was acquired outright last year, has 22 staff and includes London lead Monica Sondhi.
Proud Robinson, 50 per cent of which has been owned by Freuds since 2015 – a London and Brighton creative agency with 15 staff.
Atomized Studios – a content firm, 75 per cent owned by Freuds and led by founder Zad Rogers.
Procure Worldwide – a talent procurement agency, owned 50 per cent by Freuds and led by Catriona Blampied, who set it up last year.
Republic – an insight division previously known as Insight, sitting within Freuds.
Freuds Branded – the agency's branding business, led by James Fentiman.
Freuds Film – the agency's film production business.
Freuds Accelerator – the agency's comms business serving non-profit and cause-related clients.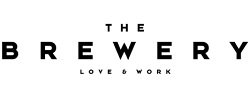 Brady said in his email to staff: "The Brewery is a group of businesses brought together by a strong sense of purpose, practising what they love through the work they do each day.
"Together we work to persuade clients to be the best they can be, challenge their limits and make the world a better place. Together we seek purpose, meaning and impact in everything that we do. To do what we love and love what we do."