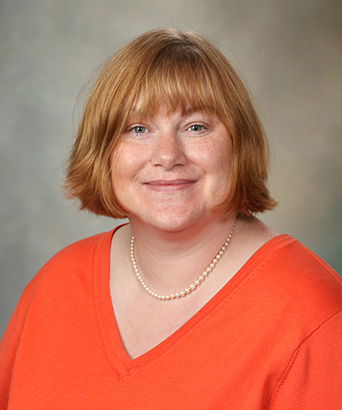 Average day
There is no such thing as an average day at Mayo Clinic as there are a wide range of needs from internal and leadership communications to earned, owned, or social media to client communications or issues management. Time flies, and I often feel like I have my first cup of coffee and it's already the end of the day. Every day, I am inspired by the amazing stories of hope and healing from our staff and patients about their experiences.
First app checked in the morning
Facebook. I'm definitely part of the generation that uses Facebook to keep in touch with family and friends.
Typical commute
I live in the country, yet because Rochester, Minnesota, is a smaller city, I'm only 10 miles away and still at work in 20 minutes. It's a definite perk.
Thing you least want to be waiting for you at your desk
A Post-it on my screen that says, "Need you now!" My team texts me if they need me before I get into the office, so a note on my desk would be jarring.
Average number of meetings per day
Seven to 12. We are a collaborative culture and meetings are definitely part of how we work. When my boys were younger and they asked what I did at work, I used to say "go to meetings."
How often do you translate medical terms into layman's terms
Not often. I work with an awesome team of communicators who are much better at that than me.
Media outlets used to stay current on news
The Advisory Board for healthcare news. For general news, I read The Washington Post, New York Times, the Minneapolis Star Tribune, and the Rochester Post-Bulletin.
Average time of arrival at the office
Our team is always available when needed and we share "on-call" assignments across all of our teams, but I also try to emphasize the importance of work-life balance. My boys are still in school, so I try to tailor my schedule so that I can take them to school in the morning and pick them up from sports practice. I usually get in around 7:45 am and leave around 5:45 pm.
A major misconception about Mayo Clinic that must be constantly explained
People think you need a referral to get an appointment, and that is not true unless it is required by your insurance plan. I am always telling family and friends to just go to our website and click on "request an appointment."
Most intriguing aspect of your personal office
The two items I receive the most comments on are my Wheaties box with my photograph on it (a great giveaway at an event hosted by General Mills) and my magenta feather boa.
Office layout of choice: traditional or open space?
We work in a traditional office space, with staff sharing offices so that we can stay all together in the same building. But, if I had my choice, I'd prefer an open and collaborative space with plenty of couches and a coffee shop area. I'm an extrovert and get my energy from being around other people.