At 38, Royall, who hails from Stoke-on-Trent, has already enjoyed a high-powered career but she can trace a thread in her interest in comms right back to her work experience placement, aged 14, at a Christian radio station.


She left Stoke at age 18 to study theology at King's College, a degree she says has served her well, with its focus on different beliefs and perspectives.


"You'd be surprised how many comms professionals you meet who have done theology as a degree," she adds.
Early career choices
Following her degree, Royall, who was also a sports coach, worked for Bromley Council where she helped promote its after-school and holiday activities for children.


She eschewed a place she was offered on the Civil Service Fast Stream programme to work for Lewisham Council on its graduate programme, where she could also complete modules for her professional qualifications and get paid more as she progressed.


She says of the choice: "Ironically, I probably ended up in the same place I would have if I had done it."


Her first health comms role followed, working for London Ambulance Service under Sian Jarvis, then director of comms at the Department of Health.


"We won a lot of awards in a short space of time," she says of her time there.


There are, perhaps, echoes of Royall's early childhood desire to be a racing car driver in the career she has chosen.


She says: "One of the things that energises me is the pace at which you work in communications. I enjoy fast-moving communications environments."


Fast-paced roles followed over the next ten years with a succession of senior jobs including deputy director of the Government Communications Network at the Cabinet Office and head of corporate comms at HMRC.


After this, Royall moved out of government comms to work for two hospital trusts, before her eventual move to NHS Digital, which provides information, data and IT systems across the NHS, this year. Why did she make that choice?


Here, Royall gives a hint as to her future ambitions.


"Part of the reason I moved back out into a frontline NHS role is that I do feel sometimes there can be a little bit of a glass ceiling for people who are more strategic communicators…. it occurred to me, from a career perspective, if I ever wanted to be a future director of communications for a government department, I needed to go back out to a smaller organisation or a frontline organisation."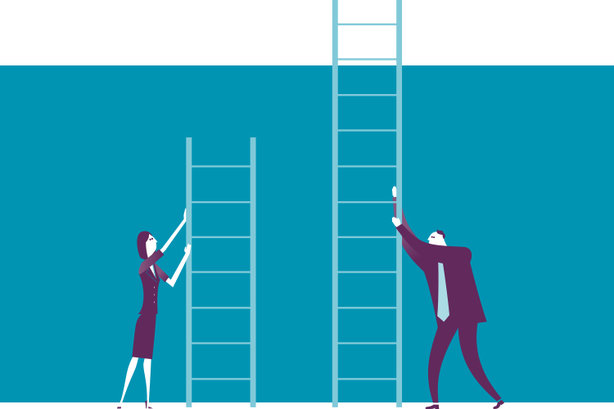 The glass ceiling
Asked if she thinks women in senior comms roles across government are served badly in terms of recognition and promotion, Royall does her best to be diplomatic.


She says: "I absolutely think we can do more to value the diversity of returning professionals in government, especially bearing in mind what they might need in terms of caring for families."


A parent to three young boys herself, Royall is sometimes frustrated by the well-intentioned attitude of managers towards women returning from maternity leave, easing them back into their jobs slowly.


She says: "I don't have that kind of personality. I just want to get back on it. I'm fired up."

Royall says there is a predisposition in government comms, sometimes driven by ministers, to have people with a journalism background dealing with crises.


"I think you need to be quite fast-paced and on it if you work in a media centre but we've got very talented people who were in marketing roles, especially talented people coming through in internal comms in the public sector," she says,
name-checking Metropolitan Police head of internal comms Yvonne O'Hara
"we need to support people like that coming through."
The value and purpose of public sector comms
Looking through Royall's online CV, there are only public sector jobs to be found but, for someone of her experience, a higher-paid role in the private sector is surely a possibility. Is she tempted?


Royall says: "I've toyed with the idea and been offered some things but some of the people who have helped me in my career have said 'Rachel, you just wouldn't get the complexity of the issues that you have to deal with in the roles that you have'".


As examples, Royall points to the challenges the NHS faces, including demand, population increases and the "crisis media backdrop".


She adds: "Money has never been a motivation for me; it's the complexity of the challenge and the ability to demonstrate that communications and public relations can really make a difference."


And within public sector comms, Royall says: "I think the NHS is more dramatic than some other public sector roles right now."
How do we as professional communicators support people to make ethical decisions that put patients and the public first when they're faced with what are sometimes the most difficult and challenging crisis of their career?

Rachel Royall, director of comms, NHS Digital
Royall relishes the challenge of engaging with the media constructively in a modern democracy.


While at the Cabinet Office, part of her role was to help raise the standard for comms professionals in the wake of the now infamous comment by Jo Moore, press secretary to the former Transport Secretary Stephen Byers on September 11, 2001, that it was a "good day to bury bad news".


Was Royall appalled by the comment?


She says: "At the time, across government, there was a lot of work that needed to be done to professionalise comms and also that separation between political influence, political roles and the civil service roles. It's difficult sometimes to maintain that balance."
Facing professional challenges
Looking back at her career so far, it is this focus on the ethical dimension of comms that Royall says is a challenge for anyone with a job like hers.


She says: "How do we, as professional communicators, support people to make ethical decisions that put patients and the public first when they're faced with what are sometimes the most difficult and challenging crisis of their career?"


Royall is pointing once again to the media backdrop of crisis as the context for the difficult decisions she has had to help people make.


She says: "As communicators, we're in a position to give advice to senior people, very early on in our careers. I think that's a really privileged position - to get them to trust you that writing to the public, or being open and transparent about things which are really difficult, is the right thing to do and will come good in the end."


An example of this was in her last job, as comms director at Barking, Havering and Redbridge University Hospital Trust, where she had to persuade her bosses to reveal that they had misled the public about hitting key targets for waiting times.


She also convinced the trust's chief executive to dismantle a large smoking shelter outside the hospital's entrance which she felt was dragging the trust's reputation down, joking that she considered going downstairs "with a pick-axe" to remove it herself.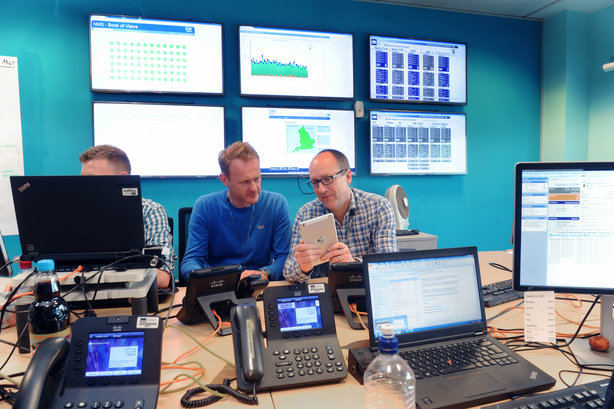 The global cyber-attack
In May, a global cyber-attack in the form of a ransomware programme called Wannacry swept across the world, locking computers and demanding payments for them to be unlocked, with the NHS particularly hard hit.


Ironically, Royall had requested to start her new job at NHS Digital at the beginning of May, a fortnight before the attack happened, but was told she had to remain at the trust until the start of June.


She witnessed the effect of the attack from a frontline perspective, helping to keep communications going without email by reverting to paper-based comms, face-to-face meetings and phone calls to keep the trust's machine working.


Unlike a major medical incident, it was hard to appreciate the scale of the cyber-attack as it took hold of NHS systems.


Royall said: "We didn't realise at the beginning whether or not it was just us who were affected, or beyond the NHS, and we wondered what the size and the scale of it was."


A large number of local NHS organisations have since given feedback in the wake of the attack and one criticism that emerged, Royall thinks, was a lack of clarity from the centre.


She says: "At the national level, there could have been better clarity on roles and responsibilities. We could have been quicker on getting a single message out to the public about the scale of the incident."


The national response was also hampered by the attack taking place during a purdah period, as the UK prepared to go into an election, with comms professionals "more sensitive" than normal about clearance for statements.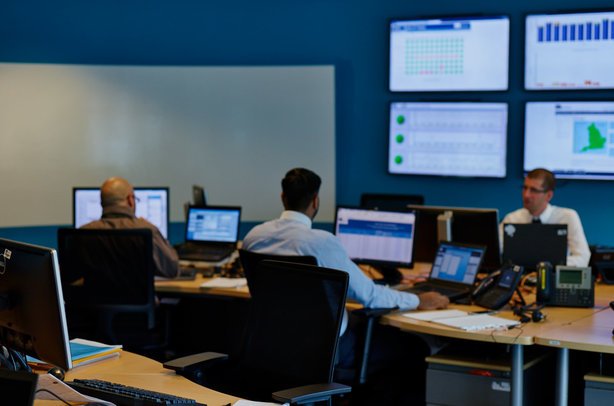 Learning the lessons of the cyber-attack at NHS Digital
Since joining NHS Digital in June, Royall has, understandably, worked hard on analysing the cyber-attack, the response from the NHS and how it can learn from the incident.


Royall says: "What worked well at a national level was the operational information that went out to the network but what didn't work well was understanding how we're going to communicate with each other when an email network is down. How do we do that? There was also confusion at the beginning around roles and responsibilities, overlaid with issues around purdah."
I think if we'd had clarity in our crisis comms about what we didn't want people to do, that may have helped with actions taken on an operational level.

Rachel Royall, director of comms, NHS Digital
There were also issues around messaging.


Royal says: "We were really clear about what we wanted people to do but weren't as clear about what we didn't want people to do; a lot of machines were switched off unnecessarily and I think if we'd had clarity in our crisis comms about what we didn't want people to do, that may have helped with actions taken on an operational level."


The solution to these issues, thinks Royall, is to plan, and not just on paper.


"We had plans in place but one of the things this taught us was that it's not good enough to just have a plan in place, it has to be a well-practised plan."


To that end, Royall is planning an exercise in the coming months that will involve external agencies. An exchange programme between comms professionals at Barts NHS Trust and NHS Digital is also planned, as a way of engendering mutual respect for local and national outlooks.


The future of the NHS is digital and technological
Royall will not be drawn on whether she thinks there is a likelihood of more cyber-attacks on the NHS - and of greater severity - in the future, but she dismisses the idea that our reliance on digital systems and technology makes us more vulnerable.


Referring to a new project in data and information-sharing to aid child protection, Royall says of advances in technology: "It allows us to see data, allows us to see patterns… great digital innovation and great information sharing makes us less vulnerable because we can see patterns of behaviour, where children are at risk. That's a really good thing."


She adds: "While we need plans in place for when things go wrong; the future is digital, using the tools, technology - and using them in health."


Royall laughs as she reveals that the NHS is the biggest buyer of fax machines in the world today.


She says: "We've got to move on from that. I think there is too much talk of fear and crisis in the NHS. I hope with the NHS 70th birthday celebrations next year there will be a real opportunity to be positive and talk about innovation and the future."