Porter Novelli scoops AR app
Snatch, an augmented reality treasure hunt app, has appointed PR agency Porter Novelli, following a competitive pitch. The agency has been tasked with creating consumer campaigns to engage new players aged 18 to 35. Porter Novelli will also attract new brand partners to the game, and will work alongside ad agencies Lucky Generals and Mindshare to deliver Snatch's integrated marketing campaign.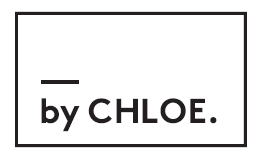 Halpern to root US restaurant in UK
Halpern PR has been appointed by US plant-based restaurant by CHLOE to bring the brand to the UK. The agency will provide support ahead of the opening of by CHLOE's first UK site in Covent Garden in the new year, and additional sites planned later in 2018. The restaurant launched in New York in 2015 and now has seven locations across the US.
Mettrr hires WE
Mettrr Technologies, a website creation platform aimed at SMEs, has appointed WE Communications as its first PR agency. The account will be led by WE's London office and includes a mix of corporate and social PR. UK-based Mettrr will also open in New York next year.
China Airlines hires Rooster
China Airlines, the national flag carrier of Taiwan, has appointed Rooster as its UK PR and social media agency, with Aviareps hired as its general sales agent, as it prepares to return to the UK. It will start a service to London Gatwick on 1 December, the first time it has operated in the UK since 2012.
Anderson-Hatch is in Fine Company
Tasha Anderson-Hatch has launched music and entertainment specialist Fine Company, after closing previous business House of 27, which she had led since 2012. She will continue to represent Lana Del Rey, Dua Lipa and Chlöe Howl for online PR at Fine Company, as well as Naughty Boy's new project Naughty Town, and emerging artists Whenyoung and Caswell.
Good Relations hires to corporate team
Leigh Marshall, former head of communications at the National Centre for Social Research, has joined Good Relations as a senior account director in its corporate PR team.
Publicasity picks up protein smoothie
Protein smoothie brand Upbeat has appointed Porta-owned PR agency Publicasity, following a competitive pitch. The agency has been tasked with promoting Upbeat as a health product via a mix of media engagement, press events and influencer seeding.
Fishing TV reels KPPR
London's KPPR has been appointed by on-demand platform Fishing TV to help promote and launch the first World Fishing Day. The agency is tasked with tragetting trade audiences to help secure production funding through sponsorship.