Guardian takes aim at WPP
A story appeared in the Guardian this week on WPP firms' work for the US's National Rifle Association - pointing out that at the same time as taking $1.46m in fees from the NRA since 2007, its companies have worked on gun control campaigns.
It misses the point that Ogilvy Government Relations hasn't worked for the NRA since 2009 (and only ever did so because it acquired a firm who had the association as a client) or that the NRA's primary agency is Ackerman McQueen and that $1.46m dollars is but a tiny slice of the NRA buck. But hey, at least the Guardian got to have another pop at Sir Martin.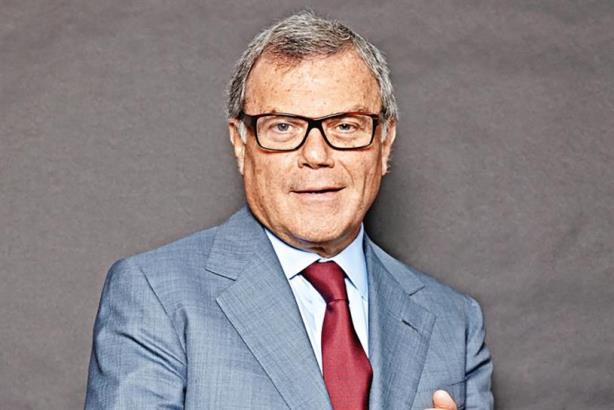 PRs are over Hillgrove
Richard Hillgrove, who in between becoming bankrupt and committing tax fraud, operates as a PR practitioner, is rapidly becoming a fixture in Flack on Friday - something he will doubtless wear as a badge of honour. This week, his appearance on the BBC to talk about the Harvey Weinstein sex scandal raised eyebrows in the industry.
'Harvey Weinstein's behaviour is not criminal it's "par for the course" of Hollywood', says PR head Richard Hillgrove pic.twitter.com/uJXbGjdNHI

— Victoria Derbyshire (@VictoriaLIVE) October 11, 2017
Why did @VictoriaLIVE think him a suitable spokesperson for the #PR industry? The @CIPR_UK is always happy to chat https://t.co/uX30NEDrUP

— Sarah Hall (@Hallmeister) October 12, 2017
Have you asked Mr Hillgrove whether:
1. He is a member of @CIPR_UK or @PRCA_UK?
2. Whether he understands what "ethics" is about?

— Ella Minty (@EllaMinty) October 11, 2017
Hillgrove, true to form, retweeted several of the tweets from irritated views, including the below, and others with views such as: "What a nasty lowlife creep Hillgrove is", "Well done @BBC for giving this hideous rape apologist a platform", "seriously, who booked this fool" and "who is this guy?".
Why did you put disgraced fraudster Richard Hillgrove on? You must know what he's like. This criminal does not represent the UK PR industry.

— David Gatehouse (@davidgatehouse) October 11, 2017
The BBC declined to comment.
Probably the best appointment video ever...
Earlier this week Flack received an email with the subject: "Just saying I have probably the best appointment video you've ever seen coming this morning". OK, you've got my attention.
What came next was a press release and a minute-long clip from PR agency Manifest announcing three new hires. Andrew Soar joins as creative comms director, Saxony Goodwin as senior brand strategist, and Woody Anderson as senior account director.
As promised, however, this wasn't any ordinary announcement.
Cast your mind back, dear reader, to the summer when Championship football side Aston Villa decided to announce the signing of ex-England defender John Terry by creating a fake Whatsapp group, with the conversation posted to social media.
???? pic.twitter.com/G2DxMQhAv6

— Aston Villa FC (@AVFCOfficial) July 3, 2017
Manifest's video isn't unlike Aston Villa's. Fortunately (or hopefully) the agency's effort is tongue-in-cheek and, undoubtedly, the best appointment video Flack has ever seen.
Check it out for yourself below:
Bell Pottinger's Downfall
A rather extraordinary video has been doing the rounds among agencies this week; a parody of the 2004 Nazi history film Downfall, in which Bell Pottinger's business development becomes the subject of the Führer's energetic tirade.
The video focuses around Bell Pottinger's failure to "knock Brunswick off their perch" in the MergerMarket advisor rankings.
Highlights include the phrases "If I have to hear one more person at a drinks party tell me how charming [Brunswick boss] Alan Parker is I'm going to f**king explode!!", "Don't give me the Brexit excuse Leigh you a**hole!" and "The prime minister of this country was accused of shagging a pig's head and my phone didn't even ring."
"While the video is obviously an attempt at humour it does give you an insight into the pressure the teams are under," says a former Bell Pottinger staffer, who informs Flack that the video was prepared for a quarterly sales meeting.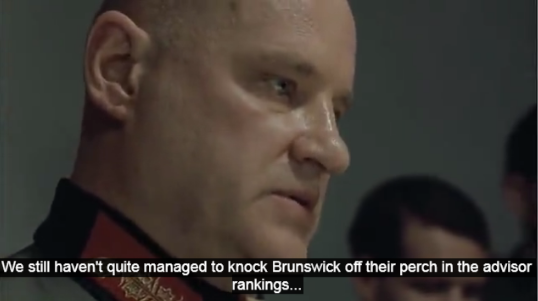 Awards go Back to the Future
Excitement is building over who the industry's Top Guns, The Shining stars, will be at next week's Big PRWeek Awards bash – tickets still available here.
In case you hadn't noticed, it's the 30th anniversary so 'black tie with a splash of 80s' is the theme.
So come along, Stand by Me (or sit) and find out if The Outsiders have a chance of glory or if The Untouchables will be celebrating with a Cocktail. Win or lose, however, Footloose Flack is sure there will be plenty of Dirty Dancing and maybe even some Risky Business (whatever that means).
Some attendees don't know what to wear; others are helping:
Designed you an outfit for the 80's themed @prweekuknews news awards @AndrewBloch @goodkind. No need to thank me. #prweekawards pic.twitter.com/hWKwnJVsDg

— James Herring (@itsjamesherring) 12 October 2017
12 October 2017
ASA (a stupid ad)
In the week that PRWeek produced something of a guide to how the PR industry can save adland from continuing to embarrass itself with dreadful campaigns (think Pepsi's Kendall Jenner film and most things Dove seem to do nowadays), another bad ad came to Flack's attention.
This week, the ASA upheld a complaint against an ad for a cycle company, Rocker BMX. "The Facebook post featured an image of a man who was about to throw a small bicycle into a river. Large text on the image stated 'the fatgirl was shit … so Dave chucked it in the river'. The image was accompanied by text which stated '#fatgirlminibmx #minibmx #beachcruisercompaniessuckdick'," read the ad regulator's description of the ad.
Flack is at least pleased to hear that no agency was involved, according to the ASA.