The regulations affect 9,000 employers in the private, public and voluntary sectors - some 15 million workers across the UK - who will be required to publish their figures by April 2018.
The campaign will target businesses deemed most likely to report earlier than next April's deadline and encourage them to do so alongside a plan of action of how to close it in their organisation, in order to demonstrate best practice to others.
---
Also see: Comms will play a critical role in Gender Pay Gap reporting
---
Portland helped the GEO research and identify potential early adopters of the new regulations and to contact them through a combination of direct engagement and events.
The agency also set about developing messaging that would resonate with businesses about the advantages of early reporting and developing a plan of action.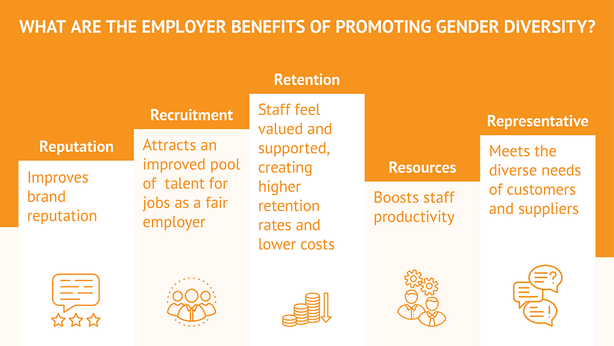 Companies and organisations covered by the regulations will have to publish annual figures on the median and mean gender pay gaps in their organisations – looking at low, medium and high earners to arrive at the figures.
They will also be required to publish the proportion of men and women in each quartile of the pay structure, as well as the gender pay gap for any bonuses paid out during the year.
Portland said it was promoting three key messages in the campaign: The campaign will tell businesses that it is in their commercial interests to publish their gender pay gaps early, that almost every employer will have a gender pay gap this year but that a plan of action to address it is more important.
The campaign will also highlight the reputational benefits of early adopting and that it is a good tool to recruit and retain talent, as well as being good for the wider economy.
A short campaign film has been devised by the GEO to explain what the gender pay gap is and how to calculate it.
So far, 80 businesses including Deloitte, PwC and Virgin Money have published their pay gaps, along with a plan of action. The national gender pay gap stands at just over 18 per cent.


Portland will continue to work with the GEO through the rest of the year and will target the business pages of national and regional media, as well as trade titles aimed at specific business types.
The GEO also launched a social media campaign last week to mark six months until the reporting deadline.
Commenting on the campaign, Victoria Wallin, director at Portland, said: "Rarely is a heads-down approach the best way to tackle a communications issue that is inevitably coming your way…waiting until the last minute to publish data, and failing to commit to address any issues it may present, is unlikely to cut it for consumers, employees and other audiences."
---
Click here to subscribe to the FREE public sector bulletin to receive dedicated public sector news, features and comment straight to your inbox.
If you wish to submit a news, comment, case study or analysis idea for the new public sector bulletin, please email Ian.Griggs@haymarket.com