We're in a meeting room at MHP's London office and CEO Alex Bigg doesn't appear able to sit still. He paces the floor, looks out of the window and occasionally perches on the table as we discuss, at some pace, plans for the business he joined almost a year ago.
Not sitting still is a fitting metaphor. Having moved to MHP after a 15-year stint at Edelman, latterly as UK general manager, he has been a busy man, ringing the changes at the consultancy after a challenging few years.
MHP, formed in 2010 with the merger of Engine's PR agencies Mandate Communications, Hogarth PR and Penrose, has felt in need of a kick start. Modest growth in 2016 – UK revenue rose three per cent to £17.1m – followed a period of decline, with the ending of lucrative accounts, closing of underperforming offices in Brussels and Edinburgh, and the departure of senior figures, including executive chair Gay Collins.
Asked his initial thoughts when approached about the role, the animated Bigg scowls slightly and makes an unimpressed noise. This is followed by a more positive, upwardly inflected sound; think Homer Simpson picking up a doughnut.
"The more I got to know of Engine, Debbie [Klein, CEO of Engine Europe and Asia Pacific], what MHP was, what it could be… it's a hackneyed phrase, but it's a sleeping giant. I felt that was something I could really do something with.
"For me, the backing and support of Engine was critical," he adds. "I believe what [Klein is] seeing. [MHP is] the second-largest part of the operation; I want it to be the largest."
Priorities
Bigg says MHP "slightly lost its way", and his diagnosis points to his priorities.
"Like a lot of agencies, you go through good times and not-so-good times. A good agency is one constantly looking for new talent, looking at the market. You've got to be relentless all the time, the energy, the focus, you're as good as your last day, try to hire the best people… you've got to keep being hungry for it."
New talent includes Nick Barron (pictured below), Bigg's former colleague at Edelman UK who ran that agency's corporate and financial practice. As deputy CEO, Barron has a remit to drive MHP's growth and transformation and oversee its corporate affairs, public affairs and brand teams.
Bigg sees Barron as key to "reinforcing" MHP's corporate offer. "We have great heritage [in corporate PR], a great platform. It will be so much more, both in terms of diversifying the offer – different specialisms - but also in terms of the work we are doing. That's a big push."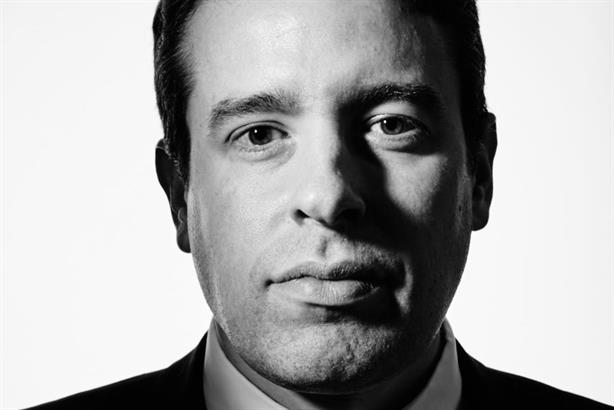 Working under Barron are another two recent hires: former Bell Pottinger partners Andy Bloxham and Jamie Lyons were today (11 October) announced as, respectively, head of the corporate practice and joint head of public affairs (alongside James Gurling).
Another key appointment is Mike Robb, executive director of Cicero, to the new position of head of financial services.
But it's not all about appointments. Bigg stresses the need to remove "rigid structures"; to let existing employees "stand, lead, and take occasional risks"; and to "re-awaken their excitement and ambition".
He highlights Ian Kirby, the former News of the World political editor who joined in 2012. Kirby was recently given responsibility for the MHP Media Unit, a media relations offer. "It does rather surprise me that agencies sometimes sniff their nose at media relations," admits Bigg.
Another example is MHP veteran Barnaby Fry, who this year was put in charge of the c.20-strong crisis comms specialism. Bigg expects revenue from that area to triple in 2017.
He explains: "There's great potential ambition and talent here to unleash, both for ourselves and for the clients that we have. We are ambitious for this agency. Some people have said the transition is good; we've got to do much better than that. That's what we're going to be doing."
Change and update
Bigg discusses the need to "change and update" MHP across its practice areas. For example, the M&A and financial services teams will separate when Robb arrives in December (his team will number 10 initially). Bigg is particularly upbeat about the financial practice, noting new FTSE 250 clients including aerospace and defence manufacturer Cobham and property group Shaftesbury.
The corporate and public affairs offers will also split with the new appointments from Bell Pottinger. Bigg says dividing the specialisms, which between them handle major clients including L'Oréal, Chinese telecoms giant Huawei and train company Arriva, will mean a "better identity" for both. "We are aggressive for both and we think we can get growth out of both."
Elsewhere, he's positive about the healthcare division, describing it as "second to none" in its field. Bigg predicts double-digit revenue growth there this year and a greater focus on international work.
Bigg wants to "turbo-charge" the brand division, whose most high-profile recent work is the blockbuster Missing Type for NHS Blood and Transplant. The PRWeek Award and Cannes Lion-winning campaign, a joint Engine project, saw major brands and organisations remove letters in their slogans to highlight blood types in short supply.
It was hugely successful, but Bigg sees Missing Type as something of an albatross for MHP.
"Don't talk about Missing Type," he says, puffing his cheeks and raising his eyebrows. "We're very proud of it, not just because it's creative but because it had a good outcome, in terms of numbers of people who registered and lives saved.
"But it's not what we're about. There's so much more of what we're about in terms of what we're doing, in terms of the creative firepower we have. Yes, it's a great feeling, it's a badge of honour for us, but in my mind it's not what we should only be known for."
Background
Bigg, who speaks assertively and with a knowing smile, gained insights from two decades working with some of the biggest names in UK PR. Colin Bryne, outgoing UK & EMEA CEO of Weber Shandwick, gave Bigg his first break while running public affairs at what was then Shandwick.
"He was the scariest man I've ever known," Bigg chuckles. "He certainly had an effect on me."
The likes of Barclays corporate comms chief Steve Doherty, Maitland Political co-founder Pete Bowyer, and lobbyist-turned-Secretary of State Priti Patel also crossed Bigg's path at Shandwick before it was "time to move on". He entered a little-known American outfit called Edelman in its public affairs practice in London in 2001.
"I joined not knowing anything about them," admits Bigg. "Two weeks after I joined there were redundancies. It wasn't in great shape. It was [generating] less than £10m [revenue], going nowhere fast."
Bigg, who later ran the corporate practice before becoming general manager, was in the team that grew Edelman UK to a £50m-plus behemoth, employing 550 people. "I played a small part in that but I'm very proud of the small part I played.
"Did I spend too long at Edelman? Possibly, but I enjoyed it, I kept being promoted, they kept challenging me, things happened, we moved offices, won some big accounts."
"I started to feel, am I being challenged enough?" Bigg adds. "Am I just going to stay here and slowly die? I felt maybe I need to do something else, I'm feeling a bit bored."
Hopeful
Bigg is optimistic about MHP in 2017, predicting seven per cent revenue growth, buoyed by new wins including price comparison site uSwitch, infrastructure body UK Power Networks, campaign group Global Vision, software company Adobe and chemicals firm BASF. Accounts relinquished in 2017 include Adecco, which Bigg says became more marketing-focused, and EDF, after the agency's brief with the energy firm ended.
MHP opened in Singapore this year, adding to Hong Kong and Australia; 15 of the agency's c.155 employees work outside the UK. Bigg wants to grow internationally, but he's cautious.
"What we're not going to be is running 67 offices. We do need to expand the network but I don't think we need to be everywhere. We have a number of partnerships, we need to think about whether partnerships will become more than that. But the priority at the moment is London, because we need a strong base, and then we'll see where else we need to be."
MHP will be "opportunistic" about acquisitions generally, Bigg says, although there's nothing in the pipeline at present.
He also discusses the need to "strengthen" MHP's relationship with Engine, which became "a bit disconnected".
Joint pitches and sharing expertise are increasingly common. Last month Engine announced MHP and sister agencies Mischief, sports-centred Synergy and events consultancy Slice would be placed in a new division, Engine PR & Activation, as part of a wider restructure to encourage closer collaboration. Meanwhile, a rumoured sale of Engine by owner Lake Capital is having "little impact here", he says.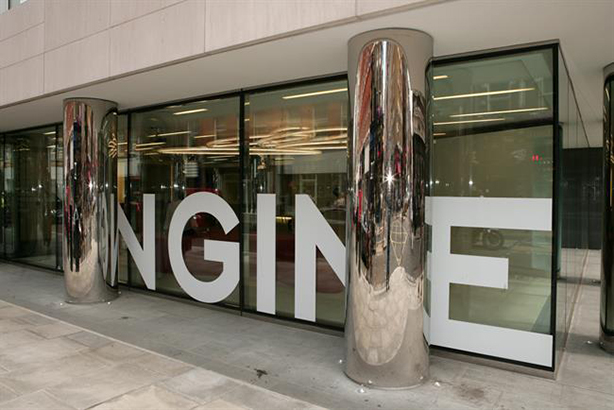 Bigg expects changes to continue, and he hopes they will provide a necessary lift as he looks to his second full year at the helm.
"I think the structure of this place, how we set ourselves up, will be very different in five years time," he explains. "We've got to respond to what the market wants and where it's moving to."
"We are quite humble," adds Bigg. "I just think we've got to be more confident as to who we are, what we do, and how good we are.
"I think sometimes they underestimate how good they are here, and that's something else we've got to fix. We are, slowly."
Don't expect Bigg to be sitting still soon.
Bigg on:
The demise of Bell Pottinger
"They were rightly thrown out of the PRCA. What they were up to was totally unacceptable. We need to remind ourselves that the actions of a small band of people have caused people to lose their jobs.
"I think, like the rest of the industry, there are opportunities out there now. You're seeing highly talented people come to the market; we may want to steal those. But also there will be clients you want to home. It might be a once-in-a-lifetime thing. It is quite extraordinary."
Client budgets
"There's no doubt they're being squeezed. We are a highly competitive sector and more players emerge day by day. It does put a lot of pressure on budgets, of course it does. The move from retained to project [work]… it's happening across the board. Procurement is increasingly a problem. It started with health, it's now in brand - we're seeing it elsewhere in the market place. That adds pressure. Budgets also mean we've got to tell our story in terms of the value we bring, the outputs and the outcomes."
PR fundamentals
"I think there are fundamentals you should not forget. What's the story, and how do you tell it? And wherever you are, and whatever the channels – influencers, whoever they may be – I still think those fundamentals you give up or you lose at your peril. And clients find you out, in fact."