Mental health initiatives at PRCA and HCA
The PRCA and the Healthcare Communications Association have launched mental health initiatives on World Mental Health Day. The PRCA has designed a toolkit for practitioners to raise awareness around the issue and give them the tools to manage their own mental health, including case studies from the industry and research conducted this year jointly with PRWeek and #FuturePRoof. Both the PRCA and HCA have launched training programmes for members in partnership with Mental Health First Aid England (MHFA) - a non-profit organisation, originally launched by the Department of Health in 2007.
New CEO at PRII
Martina Byrne (below) has been appointed CEO of the Public Relations Institute of Ireland. Byrne is currently working at the Economic and Social Research Institute and will take on the CEO role at the end of October. She has worked in-house at Statoil and for Irish agency Wilson Hartnell, latterly as director of public affairs, before studying for a PhD at Trinity College Dublin, and lecturing for it and fellow Dublin institution UCD. She succeeds John Carroll, who is now a special adviser to Ireland's new Taoiseach (prime minister).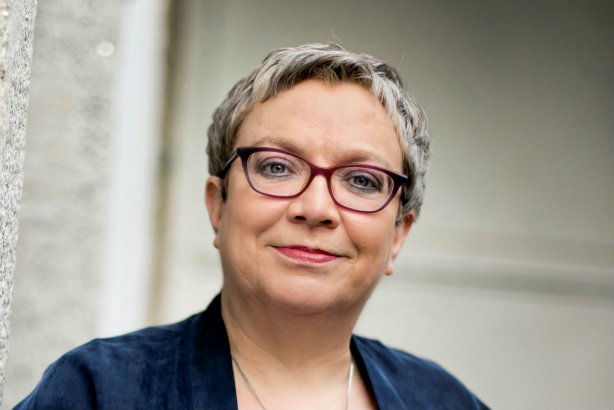 Bennett back as Exposure director
Dave Bennett has returned to Exposure after just over a year into a director role at Freuds. He has taken on the role of MD for fashion, culture and lifestyle, leading a team of more than 20 staff, and reports to CEO and founder Raoul Shah. He had joined Freuds from FleishmanHillard Fishburn last May. He previously worked at Exposure from 2011 to 2014.
Pair join Publishers Association
The Publishers Association has filled its newly created roles of head of public affairs and head of comms. Dan Conway, who was recently recently spent a period as interim head of public affairs at TalkTalk and previously worked in local government, takes the lead on public affairs. The new comms head is Ruth Howells, previously deputy head of media relations at University College London.
B2L promotes new creative director
Ollie Edwards has been promoted to the role of creative director at Brands2Life. He has been with the firm for 10 years, first joining as a graduate trainee. He now takes charge of creative best practice across the agency's the 25-strong consumer team.
26 Letters goes North with Perrelle
Anna de la Perrelle has joined property PR specialist 26 Letters PR as a director, working alongside fellow director Christine Webb and managing director, David Martin. She most recently ran her own agency, delaPR.
Harrington flies the NEST
Simon Harrington has joined the Personal Investment Management & Financial Advice Association as senior policy advisor for public policy. He was previously corporate affairs manager at the National Employment Savings Trust (NEST).
Higgidy hires Kilpatrick
Kilpatrick has been appointed to launch food producer Higgidy's new range of frittatas - the first time the brand has produced a non-pastry good.


Yesterday's briefs: Clark joins Saab, Synergy ups McGregor, MBO for CMJ, W North's wins & more from PRWeek UK