Mollo, who founded Bell Pottinger's Middle East business during his 16 years at the agency, has been appointed MD, international, at Digitalis.
He has been given a remit to extend the company's reach into the Middle East, Asia and the US. This could eventually lead to Digitalis opening offices in these regions, he said.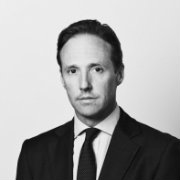 Mollo had also been MD, international at Bell Pottinger when he left the company in 2016. He was one of the partners in the business following its 2012 MBO.
Digitalis Reputation CEO Dave King said: "Our reputation and proprietary capability has spread beyond London and we are now inundated with requests from clients in the Middle East, Asia and other major markets. Tom Mollo is a fantastic fit with our company culture and brings in-depth knowledge of international markets."
Digitalis Reputation employs 30 people in London and works with unnamed governmental and corporate clients.
In February, Digitalis announced the appointment of former Bell Pottinger head of online reputation Viv Jemmett as MD, client operation. Jemmett also previously worked at FTI Consulting and Hanover. Digitalis also hired Meglena Petkova from Lansons as a senior director earlier this year.
Several former Bell Pottinger staff have been appointed at other agencies since the firm's collapse last month, with Pagefield and a new sister consultancy set to take 23.