LFB is aiming to recruit 400 people to join the service, with a particular focus on attracting women and people from BAME backgrounds.


Social media, including Twitter, Facebook and Instagram, and live events such as roadshows and training days, are key planks of the campaign, which launched on Monday (2 October).


With an estimated 7,000 applicants needed to arrive at the required number of recruits - only around 5 per cent of whom will be successful - LFB head of communications Glenn Sebright told PRWeek there was a need to change the perception of the job.


He said: "We want to create a diverse workforce and we are asking people who haven't considered becoming a firefighter to consider it now," he explained. We have had to really up the effort to get people to hear that message."


A dedicated microsite has been created as the gateway of the recruitment campaign, featuring the key messages 'Firefighter. It means so much more' and 'Do you have what it takes to protect the future of others?'


New imagery aims to tackle the perception of firefighters as "burly blokes rushing into burning buildings", added Sebright.


Meanwhile, a short film (below) has been created, which will headline on the microsite and across the LFB's social media channels, featuring a real operational officer called Chanel.




"Chanel speaks from the heart, offering insight about why it's so important to understand the role," explained Sebright.


"The film is quite emotional and beautifully shot, and hopefully will challenge people's impressions of what it means to be a firefighter."


With only 320 women currently working as firefighters at LFB – around seven per cent of the operational team – the key aim is to increase that number, as well as attracting new recruits from BAME and LGBT communities, Sebright explained.


Messaging covers other elements of the job, rather than just tackling a blaze, such as the opportunity to develop a career in technical rescue, fire investigation and face-to-face community safety work.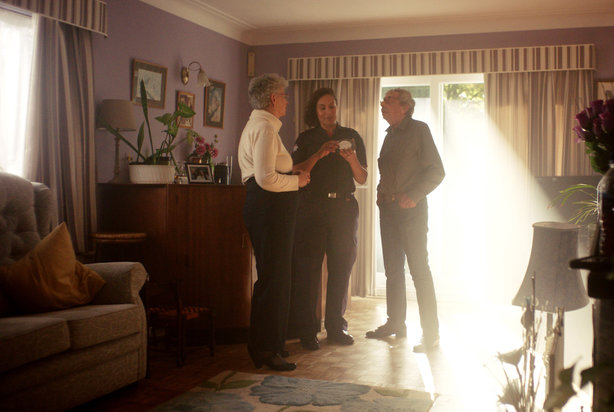 The dedicated recruitment site –
firefightingcareers.london
– also has myth-busting messages around pay, working hours, career progression and challenging stereotypes.
As part of the new campaign, LFB has re-established an outreach team that will be on the ground from January, going into communities to run roadshows and training, as well as sharing the recruitment story.


"In targeting the BAME and LGBT communities, our biggest push is the outreach team, and we will be immersing ourselves in those communities because we know that has a really good traction rate," said Sebright.


He added that he hoped the recruitment campaign would appeal to other fire and rescue services.


London Fire Authority members last month approved the suspension of the London residency requirement for applicants and removed the requirement to have a driver's licence, which will also add to the campaign.
---
Click here to subscribe to the FREE public sector bulletin to receive dedicated public sector news, features and comment straight to your inbox.
If you wish to submit a news, comment, case study or analysis idea for the new public sector bulletin, please email Ian.Griggs@haymarket.com