The same event, hosted by think-tank IPPR and sponsored by amusements and gaming industry body BACTA, was also held at Labour's conference in Brighton a week before.
At the Labour event, the room was in broad agreement that Government should crack down on the gambling industry, and there was little attempt by the gambling firms to counter that view, with at least one industry lobbyist choosing not even to attend.
However, the former Jeremy Corbyn aide who is leading a push for tighter regulation told PRWeek after the event that the ongoing lobbying battle had "become a war... very confrontational and adversarial".
Those tensions were in evidence in Manchester yesterday.
"Isn't the truth that this is commercial interest first and only, and shouldn't you get your own house in order first?," said William Hill's comms director Ciaran O'Brien, speaking from the floor to criticise age verification standards in BACTA members' venues.
"You're wrong on that Ciaran, our age verification testing is very good," replied BACTA CEO John White, although O'Brien then told the room: "The fact is that bookmakers have a higher standard of corporate social responsibility."
O'Brien then said those campaigning to lower the maximum stakes on controversial fixed odds betting terminals (FOBTs) had a "financial interest" in doing so.
This suggestion angered another attendee, Derek Webb, who funds the Campaign for Fairer Gambling. Webb stood up and demanded O'Brien withdraw the remark or would hear from his solicitor. O'Brien clarified that he was aiming the remark at BACTA.
"I don't think policy should be dictated by the media coverage," said O'Brien, referring to a rise in media interest in FOBTs and an upcoming consultation on whether their maximum stake should be reduced from £100.
White then suggested the meeting should not become a "testosterone-fuelled debate".
Henry Birch, CEO of betting and gaming firm Rank Group, admitted that the gambling industry had gone "too far" in some areas. He also criticised BACTA for trying to create a "nostalgic view of gambling".
White has tried to position BACTA members' slot machines as part of a great British seaside tradition, and portray his sector as very distinct from high-street bookmakers, who he said last week had tarnished his members' reputation.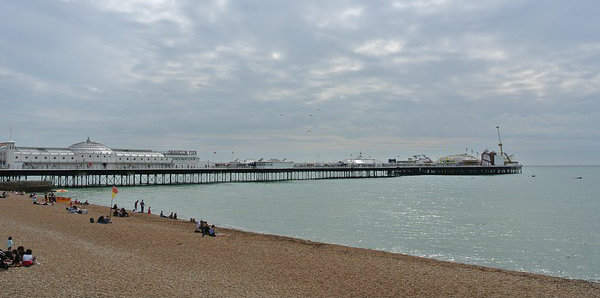 Get round a table
Edward Davies, director of policy at another think-tank, the Centre for Social Justice, warned that the industry and those campaigning to tighten regulations needed to work better together.
Davies recalled attending a meeting on obesity with health campaign groups and food companies, at which both sides shrugged their shoulded and said: "I don't want to be here."
Davies commented: "Unless the various groups can sit round a table and discuss what is needed... we will not get a coherent message to government."
Mike Dixon, who became CEO of addiction charity Addaction earlier this year, said from the floor that he would "really love to" sit down with the industry to discuss how they could work together, and expressed frustration at the lack of dialogue across the sector, saying: "It feels like it is not happening right now."
White said later: "The gambling industry, believe it or not, does work together."
Davies said a reduction in the maximum stakes on FOBTs would be "a fairly simple measure that will improve some people's lives" - but was told by O'Brien to avoid making the machines into a "bogeyman".
"To go to just the thing that's had the bad headlines is just a distraction," said O'Brien, reflecting the gambling industry's position that making changes to FOBTs would not properly tackle the broader issue of problem gambling. Those in the room were in broad agreement that online gambling also posed a major and growing risk of creating problem gamblers.
O'Brien said it should be recognised that the gambling industry employs a large number of people whose jobs would be at risk if rules on FOBTs or other products were changed - an argument which elicited a loud chuckle from Webb, while another panellist, the Conservative councillor Morris Bright, warned: "We massively overstate the positives of the industry."
The industry also highlights its tax bill and contributions to the horse-racing industry in an attempt to avoid what it sees as excessive regulation.
The Government's consultation on FOBTs and other issues in the industry such as advertising is expected to be published as early as next week.
Read next: 'Adversarial' lobbying battle over gambling heats up with Labour set to add pressure to industry