And more than one third (35 per cent) think there has been no improvement in gender pay equality in their own organisation in the last 12 months.
The findings are included in a survey of members of Women in PR (WIPR).
More positively, 84 per cent of those polled believe gender pay gap reporting will help close the sector's gap. Reporting the gender pay gap will be compulsory from April 2018 for employers of more than 250 people, and the PRCA has included gender pay gap reporting as a condition of holding the Communications Management Standard.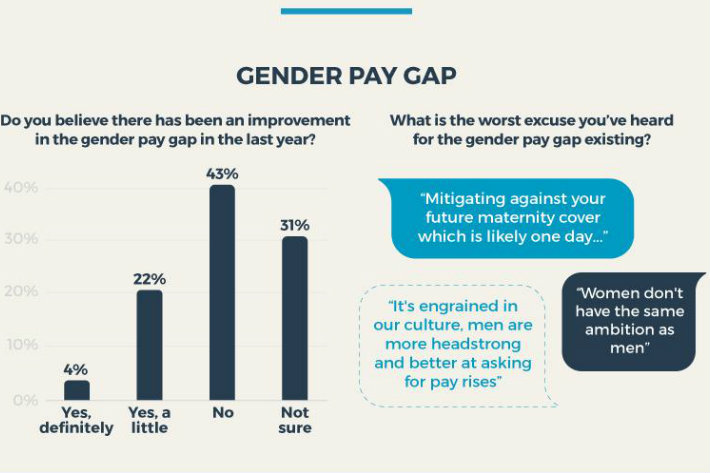 WIPR president Mary Whenman said: "While it is disappointing that a significant proportion of senior women working in the UK PR industry do not think there has been an improvement in gender pay equality over the past year, it is heartening that the majority believe gender pay reporting will have a positive impact on closing the gap."
Meanwhile, 52 per cent of respondents currently work flexibly, the survey suggests. Of those, half work from home one or more days a week and a quarter work part-time.
Two thirds of respondents want more employers to support flexible working and 89 per cent think more talent would be attracted back into the industry if more flexible working was available.
Separately, just 11 per cent agreed having a PR degree is vital to a career in the PR industry, while 89 per cent agree that employers in the industry should be more open to people without a degree.
The survey garnered 60 responses among WIPR members between April and July 2017.