The agency has said the MP's appointment is "above board".
As reported by PRWeek in January, the former minister for Africa has been taken on by the agency to provide insight on Brexit issues and financial services. The agency is London-based but has offices in Africa, and specialises in working with African brands. Its founder Terhas Asefaw Berhe is from Eritrea.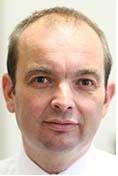 Duddridge (pictured right) had been told in December 2016 by the Government's Advisory Committee on Business Appointment that he should not "become personally involved in lobbying the UK Government on behalf of Brand Communications Group, its partners or clients", nor draw on privileged information available to him as a minister. ACOBA also noted that the Foreign Office had "no concerns about this appointment".
After a report in The Times yesterday that Duddridge earns £400 an hour from his role, PRCA director general Francis Ingham said in a statement: "Lawmakers should never be lobbyists: the fact this needs reiterating is damning in itself.
"The PRCA Professional Charter and Codes of Conduct are clear: you cannot employee MPs. Needless to say, Brand Communications' corrosive business practice here not only damages the lobbying industry's reputation but is blatantly tone-deaf."
"Brand Communications, which sits outside of the industry's regulatory regime, is damaging all of our reputations in employing Duddridge," he said of the consultancy, which has never been a PRCA member.
Mark Sabah, director of public affairs at the agency, said: "The relationship between Brand Communications and James Duddridge MP, is open, above board and conforms to all relevant disclosure and regulatory procedures set by the UK Government.
"Mr Duddridge has never been involved in any lobbying for the company and will never be asked to do so. Lobbying is not, and has never been, his role."
Code concerns
Ingham said of Duddridge having been given the green light by ACOBA: "Simply because ACOBA has advised on this because he is an ex-Minister does not detract from the fact that the problem sits elsewhere: he remains an MP, and once again it is the MPs' Code of Conduct which has not prevented this perverse situation.
"Politicians must now admit that the rules surrounding second jobs need to be reformed. Ethics is a two-way street. It is against our rules, but not against their own, and once again the biggest loser in all of this is the public. How can we expect people to have trust in politics when we let this sort of thing happen?"
This follows another case in which Labour's Barry Sheerman became the first serving MP to register as a consultant lobbyist, after which the PRCA and APPC wrote to the Parliamentary Commissioner for Standards arguing that it was time to review the MPs' code.