The campaign – now in its sixth year – is focusing on the message 'There's Never Been a Better Time to Stop'.


With more than a million people already having used Stoptober to help them quit, Public Health England (PHE) is aiming to capitalise on social media and the rise of smoking substitutes like e-cigarettes to encourage smokers to get involved.


Having trialled the use of Facebook Messenger last year, the campaign will this year test out the immersive Facebook Canvas.


PHE communications officer Philippa Simons, who is working on the activity with another member of the comms team, said: "People will be able to access Stoptober information via the website and for the first time via Facebook Canvas.


"The Canvas will be targeted to smokers via Facebook posts from 21 September. Advice and help with cravings will also be available via Facebook Messenger.


"Last year Stoptober tested Facebook Messenger as a channel through which to provide advice and 28-day motivation when people wanted it and, following the positive feedback, this support will be promoted across Facebook throughout October."


One of the key messages of Stoptober is that if smokers are able to stop for 28 days then they are five times more likely to quit for good.


PHE will measure the success of the campaign through 'market quit attempts' attributable to Stoptober, post-campaign, added Simons.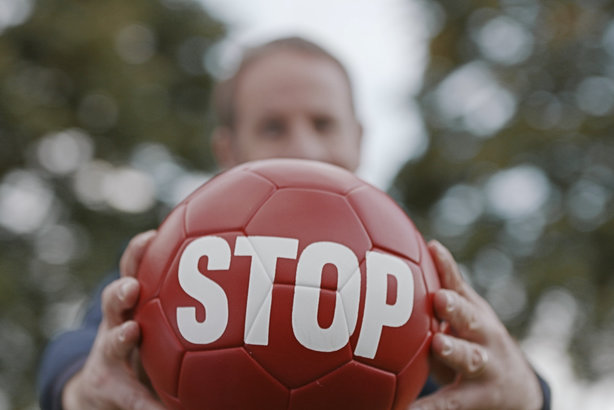 The official consumer launch of the Stoptober PR campaign is Monday 2 October, with TalkSport radio promoting the campaign and final talks underway for TV coverage.


However, a pre-launch took place on 21 September, with initial PR activity including a Facebook Live chat with Hello! and TV's Dr Dawn Harper.


Meanwhile, PHE has been running motivational video clips with celebrity quitters including actress Laila Morse and Coronation Street star Kym Marsh on its dedicated Stoptober website and @Stoptober Twitter account.


The multi-channel campaign also includes a 30-second TV ad, which aired over the weekend.


Simons told PR Week that one of the aims of the campaign is to reassure potential quitters that there is support for their efforts.


"We worked with Professor Robert West, from University College London, to produce a report on the factors around smokers quitting successfully," she explained.


"Some of the main changes are the availability of e-cigarettes and the UK's anti-smoking culture and regulations, so we are trying to tell people that they may have tried [to quit] before but now there is lots more support available."


The Stoptober campaign also includes a smartphone app that provides daily support and distractions from cravings.


A shareable Facebook and Twitter post from the main Stoptober website means smokers can tell friends and family they are quitting.


Almost 75,000 people currently 'like' the Stoptober Facebook page, while its Twitter account has almost 25,000 followers.


PHE is working with a number of agencies, including Freuds on PR, M&C Saatchi on creative, 23red on commercial partnerships and Ogilvy on products including Messenger.
---
Click here to subscribe to the FREE public sector bulletin to receive dedicated public sector news, features and comment straight to your inbox.
If you wish to submit a news, comment, case study or analysis idea for the new public sector bulletin, please email Ian.Griggs@haymarket.com