PR Council president Renee Wilson and a trio of judges discuss this year's awards.
Welcome progress
Since 2011, the Diversity Distinction in PR Awards, presented by the PR Council in partnership with PRWeek, have honored those who are facilitating greater diversity and inclusion within organizations and industry-wide. The broad positive impact – including to the bottom line – is inarguable. On these pages, Chris Daniels highlights initiatives and individuals in seven categories that serve as shining examples.
The judges
Nilanjana Bardhan, director of graduate studies, professor of communications studies, Southern Illinois
Karen Kahn, CCO, HP
Katrina Keyes, CEO and president, K Strategies
Brad MacAfee, CEO, Porter Novelli
Lisa Ross, MD, DC office, APCO Worldwide
Manny Ruiz, CEO/founder, Hispanicize
Keith Weaver, EVP, global policy and external affairs, Sony Pictures Entertainment
Best PR Firm Diversity Initiative - $100 million or more in annual revenue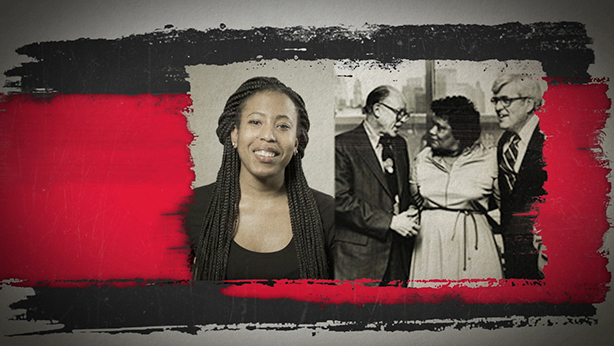 Winner
Burson-Marsteller: Together Being More
The diversity of Burson-Marsteller's workforce improved by all significant metrics in 2016 and 2017. And that was by design.
Under its two-year-old Together Being More effort, Burson strengthened its recruitment pipeline. Ethnic minorities made up 31% of all hires, up 4% from the previous year. At the director level or higher, minorities accounted for 27% of hires – a 5% uptick.
There were also 11% more promotions for ethnic minorities. And judges were particularly impressed by the senior-level impact of Burson's efforts. Most notable: Mike Fernandez, who was named US CEO in January, is now part of a diverse worldwide leadership team with Chris Foster, Ramiro Prudencio, and Margaret Key.
In addition, at the start of 2017, women held 51% of Burson's senior-level positions.
Partnerships have been key to Burson's diversity plan, as well. The agency collaborates with organizations such as INROADS, the Emma Bowen Foundation, and the Lagrant Foundation, all of which help minority students secure internships. Forty-three percent of Burson's interns in 2016 were ethnic minorities, a 100% increase from just two years prior.
It also partners with the Arthur W. Page Society on helping rising executives of color succeed.
In addition, Burson introduced a mentorship initiative and mandatory unconscious bias training for directors and above – both employee ideas. The firm's new Raise Your Voice program encourages staff to suggest ideas towards diversity and inclusion.
Honorable Mention
Weber Shandwick: Diversity, Equity, and Inclusion (DEI) Working Group
To help address bias in the industry and for clients, Weber Shandwick has been evolving its workplace to better appeal to diverse talent. The firm's North America Diversity, Equity and Inclusion (DEI) Working Group of 19 senior leaders and rising stars has been focusing on broadening leadership actions and accountability, identifying opportunities for employee engagement, strengthening local DEI committees, and amplifying recruiting. In 2016, almost 32% of VP/SVP hires were of color, including Obele Brown-West, SVP, digital account and engagement lead, who joined in part specifically because of Weber's inclusive culture. Thirty-three percent of promotions to the EVP level were also people of color.
Finalists
-Burson-Marsteller: Together Being More
-Edelman: Creating Cultural Competency for Business Success
-Edelman: Bridge Building: Creating a Connection with Key Universities to Prepare the Next Generation of Communications Marketing Leaders
-Ketchum: Belong@Ketchum
-Porter Novelli: Porter Novelli Perspectives
-Weber Shandwick: Diversity, Equity, and Inclusion (DEI) Working Group
Best PR Firm Diversity Initiative - less than $100 million in annual revenue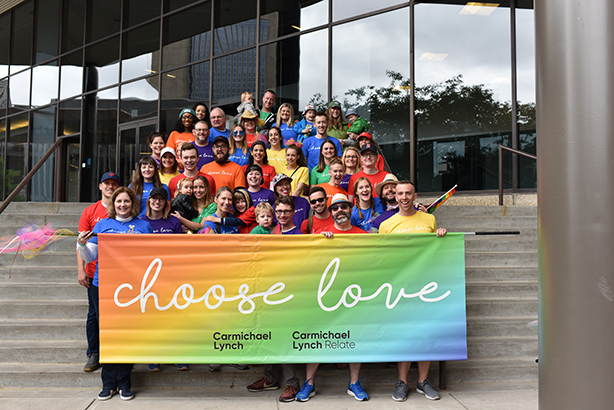 Winner
Carmichael Lynch Relate: The Diversity Inclusion Action League (DIAL) Committee
Carmichael Lynch Relate's Diversity Inclusion Action League (DIAL) Committee, now in its seventh year, has shown real impact. As of this year, DIAL has grown from six employees to 78 – more than a third of the firm's staff. The committee has been working to celebrate cultures, experiences, and abilities of all employees, and to improve multicultural hiring practices.
The firm devoted more than $250,000 in 2016 to DIAL initiatives – including Blaze, its women's leadership group which sponsors local forums and events. The agency also supports groups such as BrandLab, a regional nonprofit committed to preparing diverse students for careers in marketing, as well as local events such as Twin Cities Pride.
The agency's commitment to DIAL is resulting in terrific ROI. Employee turnover has steadily decreased and is now at an all-time low of less than 2%. Not coincidentally, the firm also had record revenue growth in 2016 of 47%.
While people of color at Minneapolis marcomms firms on average account for 6% of staff, at Carmichael Lynch Relate that number surpasses 12% – 14% at the management level. In addition, women make up more than 60% of agency management.
Within IPG, the firm is also celebrated. At the holding company's 2016 Inclusion Awards, it was named Agency Champion of Inclusion and Most Inclusive Climate for the third consecutive year.
Honorable Mention
Mitchell: Big Break: Discovering Diverse Talent
In northwest Arkansas, diversity has been improving with population growth, but is still relatively low. That hasn't stopped Mitchell from stepping up to the challenge. Its "Big Break" internship program – a weeklong, all-expenses paid spring program for six to 10 employees – actively seeks out diverse candidates through social media. The program has had a tangible impact on employee make-up because every year Mitchell makes job offers to these interns. Before the program started, only 2.6% of its workforce was ethnically diverse. At the end of 2016, that figure had more than quadrupled to 12.2% and included Hispanic/Latino, African-American, Asian, and American-Indian staffers.
Finalists
-Carmichael Lynch Relate: The Diversity Inclusion Action League (DIAL) Committee
-Finn Partners: Partners for Diversity
-G&S Business Communications: Think Differently Together
-Mitchell: Big Break: Discovering Diverse Talent
-OCG PR: Internship Boot Camp
-Saxum: One Saxum
Best In-House Diversity Initiative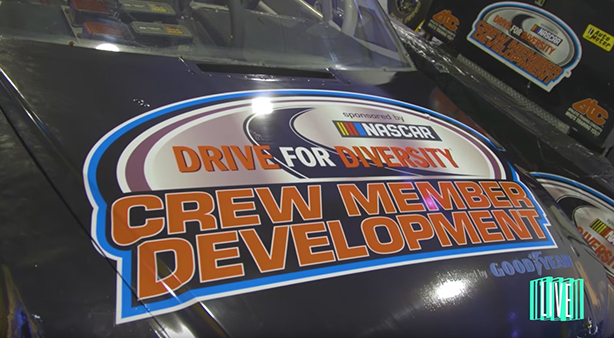 Winner
NASCAR: Drive For Diversity
Motorsports have been notoriously non-diverse and non-inclusive. In an effort judges lauded for its courage and innovation, NASCAR sought to change that – specifically on pit road – by providing opportunities for individuals who might not otherwise have the resources – or even awareness – to take part.
Last year, NASCAR launched its Drive for Diversity Crew Member Development Program to attract top athletes to become pit-crew members. This was the organization's first coast-to-coast recruitment tour and it hosted athlete workouts at six universities across the country. It promoted the tryouts with a video featuring diverse athletes. Earned media outreach landed the tour coverage in Black Sports Online and Complex Live, among other outlets.
The results? The most talented group of athletes NASCAR has ever had join its training program for pit-crew members, according to coaches. Currently, 35 graduates of the program are now working in NASCAR, 25 as pit-crew members in the sport's premier series – the Monster Energy NASCAR Cup.
Just one example is Brehanna Daniels, the first African-American female tire-changer in NASCAR history. NASCAR plans to continue to monitor the careers of Drive for Diversity alums and tell their inspirational stories to a wide audience.
What truly impressed judges about this effort was NASCAR's out-of-the-box thinking to attain such an important objective. In addition, the message such an initiative sends truly underscores how organizations of all types can benefit by similar commitment to diversity and inclusion.
Honorable Mention
Exelon: Diversity and Inclusion: Key to Exelon's Business Success
Diverse candidates are always interviewed for a position at Exelon – a particularly noteworthy fact for a utility company. In fact, Exelon became the first utility to sign the White House's equal pay pledge in December 2016, resulting in salaries for men and women being just 1% apart. Having launched its diversity program in 2008, Exelon is also making people accountable to it. In quarterly reports, division leaders provide progress on inclusion goals (new hires, promotions, and spend with diverse suppliers). Maggie Fitzpatrick, SVP of corporate affairs, philanthropy, and customer engagement, now has 62 women or minorities on her 90-person staff, including 10 diverse employees she has hired since joining Exelon last August.
Finalists
-Cricket Wireless: I AM Employee Video Series
-Exelon: Diversity and Inclusion: Key to Exelon's Business Success
-HBO and Cinemax: Community Impact PA Program
-NASCAR: Drive For Diversity
-Verizon: Driving Diversity and Inclusion in Marketing
Diversity Champion - PR Agency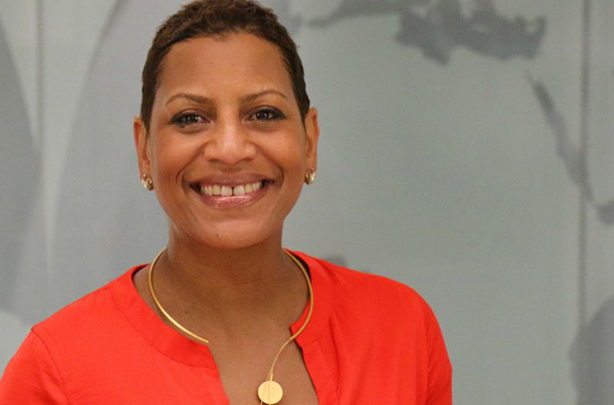 Winner
Lisa Osborne Ross, APCO Worldwide
Fueled by deep passion, Lisa Osborne Ross, managing director of APCO Worldwide's global headquarters in Washington, DC, has championed inclusion and diversity throughout her career, including during her two terms serving in the Clinton Administration.
Early during her tenure at FleishmanHillard, she questioned why more employees at the agency didn't look like her. Instead of waiting for an answer, she did something about it. Her keen understanding that different experiences elevate everyone's game led her to spearheaded the FleishmanHillard Public Relations Scholarship at Howard University, which encourages more hiring of diverse men and women.
At APCO, she instituted the "Rooney Rule" to see at least one diverse candidate in all interview pools. The results: Today, 34% of the DC staff is made up of diverse employees.
Osborne Ross is also a tireless peer leader on diversity and inclusion, cofounding the Washington Area Women's Foundation and contributing to the Jesuit Refugee Service.
Her belief that an environment that fosters inclusion leads to true diversity is also evident in her formation of the innovative E3 Taskforce. It comprises top agencies in the industry and works to explore – and help address – the barriers that prevent women of color from reaching the C-suite. Its goal is nothing short of empowering people from diverse backgrounds to elevate their professional goals and emerge as indispensable PR leaders.
Honorable Mention
Tonya Veasey, OCG PR
Tonya Veasey, president and CEO of OCG PR, has created a cause marketing and multicultural firm in Fort Worth, Texas, grounded in her passion for merging community with business principles. But it is her determination to make cross-company differences in diversity and inclusion that stand out. In 2017, she founded the Internship Boot Camp, a one-day initiative designed to bridge the gap in minority-focused student education. Drawing together participation from local agencies such as FleishmanHillard, K Strategies Group, and Hill+Knowlton Strategies, she placed minority students in summer internships that offered them invaluable experience in the industry – and hope for a more inclusive future in PR.
Finalists
-Kerri Allen, Cohn & Wolfe
-Mechelle Monroe, Citizen Relations
-Mike Paul, The Reputation Doctor
-Lisa Osborne Ross, APCO Worldwide
-Ron Sachs, Sachs Media Group
-Tonya Veasey, OCG PR
Diversity Champion - In-House

Winner
Antonio Lucio, HP
In an industry notoriously lacking in diversity, Antonio Lucio's dedication to encouraging diverse workforces has had powerful results. As global chief marketing and communications officer, he has been key to transforming HP into a diverse technology company, comprised of 42% women and 42% minorities.
In one year, Lucio helped increase women leaders in marketing roles to 50% from 20%, and women at the executive level by 4%.
He has also made it his mission to raise blinders to unconscious bias through HP's "Reinvent Mindsets" campaign. To date, Lucio has launched two spots targeted at different minority groups. One illuminates bias African-Americans experience during the job interview process, and another the scrutiny women face in professional settings.
Lucio clearly understands diversity is not only a value-based issue, but also a business imperative. He recognizes that workforces must represent their communities. And he is ensuring that others realize the same.
Lucio requires all agency partners to execute plans to correct underrepresentation of women and minorities in key creative and strategy roles. It is an incredibly strong statement underscoring the business impact of diversity and inclusion.
Now nearing the one-year deadline given by Lucio, the agencies are responding. At one firm, women and underrepresented groups immediately gained access to work on the HP account. And two agencies are close to overcoming an industry weakness, appointing women in senior creative roles.
Honorable Mention
Catherine Hernandez-Blades, Aflac
Catherine Hernandez-Blades, SVP of corporate communications at Aflac, is a firm believer that the higher a company's ethical standards are, the more diverse the workplace will be. That's why she created All Aflac, a program that champions values-based leadership at all company locations. One initiative encourages female employees in Japan to overcome cultural pressures and take internal training and tap into work-life balance support, such as child-care, to help advance their careers. Caroline Kennedy, former US ambassador to Japan, has called All Aflac a business best practice. Hernandez-Blades also spearheads diversity and inclusion communications to Aflac's employees, 40% who are ethnic minorities and 67% female.
Finalists
-Catherine Hernandez-Blades, Aflac
-Rochelle Ford, S.I. Newhouse School of Public Communications, Syracuse University
-Antonio Lucio, HP
-L. Michelle Smith, AT&T
Best Campaign by a Diverse and Inclusive Team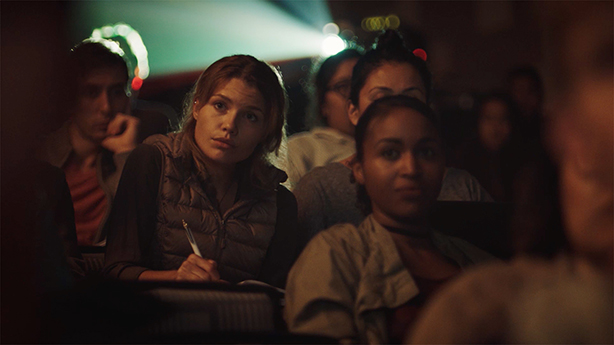 Winner
APC Collective: Jarritos – The Journey
With a communications and marketing team truly representative of various communities and demographics, APC Collective keenly recognized that attitudes towards immigrants in the US were becoming increasingly negative. With a presidential election looming, far too many people were viewing immigrants as job thieves, terrorists, and as taking advantage of social benefits.
Mexican soft-drink brand Jarritos, working with APC Collective on an influencer, community, and earned media campaign, spread a counter-message of acceptance and unity called The Journey. This campaign is the inaugural winner of this new category that demonstrates the value diverse perspectives brings to client work.
WALO Creative tapped Mexican actor, producer, and director Diego Luna to bring the immigrant experience to life in an English- and Spanish-language film-like spot for Jarritos, while APC Collective worked with the creative agency to develop a holistic communications strategy.
The strategy leveraged third parties to get behind Jarritos' message: that most of us are immigrants, and that collective experience is beautiful, binds us, and pushes every community forward. Those parties included celebrities and social personalities such Eva Longoria and Mario Lopez, as well as organizations and nonprofits such as Voto Latino, United Farm Workers, and the Hispanic Chamber of Commerce.
Though not the objective, Jarritos has seen a steady increase in product sales since the campaign's October 2016 launch, in addition to a boost in employee morale, as well as positive consumer and community sentiment online.
Honorable Mention
Airbnb: #WeAccept
In November 2016, Airbnb acknowledged widespread discrimination on its home-sharing platform with its #WeAccept campaign, demanding its elimination with the "Community Commitment" requiring users to agree to "treat everyone in the Airbnb community "with respect and without judgment or bias." #WeAccept was led by CMO Jonathan Mildenhall, a proud member of the LGBTQ and African-American community, and marketing manager Franchesca Hashim of African-American descent, as well as a predominately female PR team spearheaded by Natalie Harrison and Liz Jarvis-Shean. In addition to spreading Airbnb's message of universal belonging, the campaign introduced volunteer hosting for people to help with refugee relief.
Finalists
-Airbnb: #WeAccept
-APC Collective: Jarritos – The Journey
-Atlanta Hawks: Unity Weekend
-BerlinRosen: AMAZE, the Sex Ed Video Playlist
-C+C: Emery's 9-1-1 All Stars Program
-Praytell: More Than T & Trans 102
-The Axis Agency: Pine-Sol® Makers of Home
Outstanding Young Professional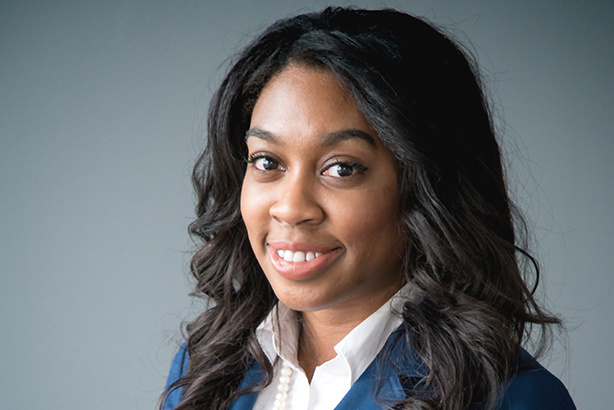 Winner
Ashley Simms, FleishmanHillard
What's impressive about account supervisor Ashley Simms isn't just the breadth and quality of the work she does at FleishmanHillard's Washington, DC office – or her ability to help secure new accounts, such as a $3.2 million award from one government agency. It's her passion for making a difference – a key factor as judges tapped her for this inaugural award.
While supporting a large federal healthcare account, Simms worked with the agency's public awareness campaign for more than three years to reduce the number of uninsured children and parents nationwide. This included reaching a core audience with new materials to increase healthcare enrollment in Hispanic communities, and leading the development of a multilingual initiative that focused on health disparities among Hispanic youth.
Simms also manages the recruitment process for the Alfred Fleishman Diversity Fellowship program. This includes three rounds of interviews for up to 50 diverse applicants annually. Once applicants are selected, she continues to be involved in their experience at the firm by mentoring and on-boarding diversity fellows.
Simms also motivates others as an industry mentor, participating in university recruiting events and mentoring students throughout Washington, DC. Her proactive development of partnerships with organizations that align with her agency's commitment to diversity has helped expand her office's diverse talent pipeline. She serves on Fleishman's diversity council and has hosted events with ColorComm and the Black Public Relations Society of America.
Honorable Mention
Lina Martinez, Cohn & Wolfe
Although she only graduated from Syracuse University four years ago, Lina Martinez has already had a huge impact. She's a trusted resource for Hennessy Cognac – as the on-site Cohn & Wolfe representative – and has leveraged her Hispanic media expertise for the brand's multimillion-dollar partnership with Golden Boy Promotions. As a budding media relations star across both Hispanic and mass-market media, Martinez also applies her passion for making a difference as a mentor for Minds Matter, an organization that aims to transform the lives of accomplished high-school students from low-income families. As a mentor, Martinez is paired with a high school sophomore through to senior year.
Finalists
-Sabrina Browne, Burson-Marsteller
-Eric Kanas, Bank of America
-Lina Martinez, Cohn & Wolfe
-Lincoln Mondy, BerlinRosen
-Ashley Simms, FleishmanHillard