Which agency is the most clichéd of them all?
PRWeek got the industry chuckling this week with our firmly tongue-in-cheek tool for self-diagnosing how much of a cliché your PR agency is (take the test here). You get a point for everything you've floated down the Thames, a point if your office dog has a job title, and so on.
Whose blue-sky disruption made them top dog? Of those who reported scores, Hope&Glory, Beattie, Manifest and Berkeley were among the agencies scoring precious few points, prompting reactions of relief and (ironic) embarassment, while Magenta was one of few agencies exceeding a handful.
We scored 7.... and 2 of those are for the dog! Not too shameful... @cathy_magenta https://t.co/hlESAz4pv3

— Magenta Associates (@MagentaComms) August 23, 2017
As far as Flack can tell, Markettiers achieved the 'winning' agency score, but two in-house PRs racked up far higher scores courtesy of their agency pasts.
In case you were wondering, Women In PR president Mary Whenman's agency career has included time at Freuds, Grayling and Weber Shandwick, while Kirsten Walkom last worked agency-side at Edelman before joining current employer Save the Children.
HA 10-14 points: Destined for the top. #winning
Read more at https://t.co/8SjlqwWoyG https://t.co/crxan7IRFi

— markettiers (@markettiers) August 23, 2017
Take the @prweekuknews agency cliche test: Scored 13 for the #PR agencies I've worked in... https://t.co/oVsn5j1SOZ?amp=1 #fabulous pic.twitter.com/2bfUs8sh5w

— Mary Whenman (@marywhenman) August 23, 2017
My agency past earned me 14 pts and a good laugh on this quiz. Thanks @prweekuknews! https://t.co/5L4Sexvv64

— Kirsten Walkom (@kirstenwalkom) August 23, 2017
Perrior water - or something stronger?
Flack's friends at the Advisory Committee on Business Appointments elicited a chuckle this week in its letter approving former Number 10 comms chief Katie Perrior's return – announced more than two months ago – to the agency she co-founded.
"Other than at drinks events, she will not meet or work with clients face-to-face," ACOBA's letter said of Perrior, acknowledging that she would be returning to INHouse Communications in a part-time role as chair "to help streamline the business and improve its performance", and will work four days a month.
Over the next two months, INHouse will be hosting their now traditional London lounges at the four-day policy and booze-fests that are the Labour and Conservative Party Conferences. Flack doesn't know if Perrior will be there, but if she is, she'll have permission to take the rest of the month off after the Conservative affair finishes on 4 October.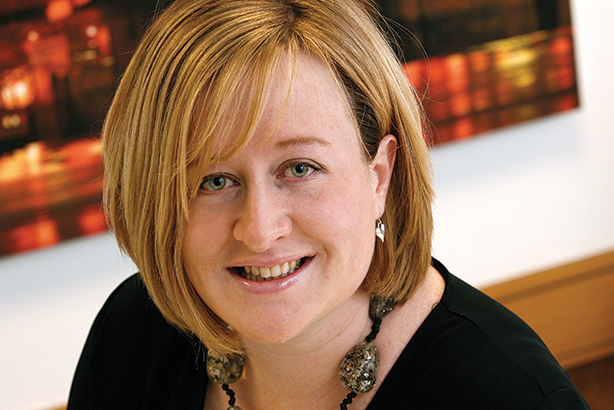 Don't tie us down
With PR sector awards season just around the corner, Flack was tickled by this insight from the shy and retiring guys at Talker Tailor Trouble Maker.
In a blog post, Talker Tailor question the logic of black tie dress codes at industry bashes, which, it is argued, run counter to PR's creative spirit.
The blog states: "We work in a creatively colourful industry but our dress code is black and white. So why then, are we putting people in this damn uniform? Why, at usually the very biggest chance of the year for most to shine, both as a glam night out and to recognise creative work, do we suggest people all look the same?"
The agency is walking the walk too, donning feather-heavy outfits at the recent PRCA Dare Awards (below), where, in Talker Tailor's words, "we bounded into the awards like a set of clucking hens (or massive cocks, depending on your view point)".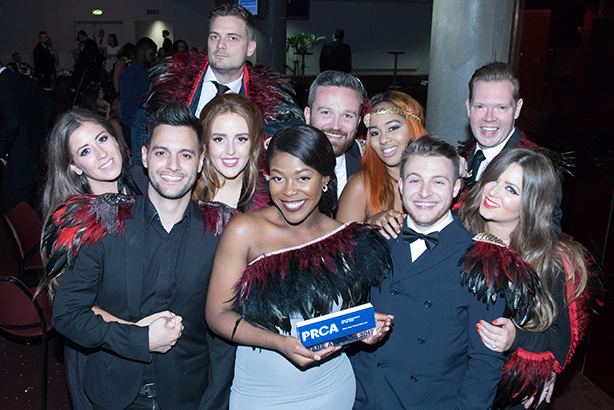 Erm, quite. What they plan to wear at the PRWeek Awards on 18 October is anyone's guess, but surely it's another reason to attend the fine event (tickets are selling fast… plug, plug).
"You're not tweeting any more!"
Spare a thought for Baldock Town FC's 'social media department', which was forced to issue an apology on Monday after its 'Twitter correspondant' had to leave his post at the most inopportune moment during an FA Cup tie against North Greenford United.
Sorry for the lack of updates during the last 10 mins yesterday. Our Twitter correspondant had to go on as sub.

— Baldock Town FC (@baldocktownfc) August 21, 2017
Flack was delighted to hear that, despite the setback, the South Midlands League One side went on to win the match and progress to the next round. Player rating below:
He was very good. Should have started.

— Baldock Town FC (@baldocktownfc) August 21, 2017
The PR contract that nearly ruined Christmas (for one council, anyway)
If someone's offering you £30,000 to handle PR for a local Christmas campaign you'd bite their hand off, wouldn't you? Apparently not, as Armagh City, Banbridge and Craigavon Borough Council found out in June, when it issued a tender for "PR services" and received just one application.
Following the lack of response, and the rejection of that solitary agency, the council regrouped and reissued the tender, which, according to a council spokesman, got a much better response.
The spokesman told Flack the work, which actually includes a mix of social media activity and advertising, had now been awarded to a graphic design agency.
Responding to the lack of interest in the original tender, a source with experience of public sector tendering (who was not referring to this Christmas campaign in particular) told Flack: "Public sector tenders may be fair and transparent, but far too often they are beset by problems. Requiring disproportionate levels of information compared to the contract value, online tender portals that are confusing and prone to errors, as well as unclear or contradictory briefs, are sadly common issues."
It's not all bad, though; for a second Flack was worried Christmas in the borough of Armagh City, Banbridge and Craigavon would have to be cancelled.
Every eclipse has a silver lining
Earlier this week Flack was a little jealous of our cousins across the pond, who got some incredible footage of the total solar eclipse. In typical fashion, plenty of brand-jacking took place on social media, but it was left to those masters of Twitter, Innocent, to remind us Brits that we'll get another chance to see the meteorological phenomenon again soon (provided it isn't cloudy):
CHIN UP BRITAIN - only 73 years, 1 month, 2 days, 5 hours, 7 minutes and about 12 seconds until we get our own total #eclipse in the UK.

— innocent drinks (@innocent) August 21, 2017
Read next: Confessions of a social media manager: innocent on looking after its 'drinkers', nonsense and #DogsAtPollingStations