Dental group fills comms vacancy
Dental services group IDH has appointed Tom Muir to the newly created role of group director of communications. Muir, who was formerly director of corporate affairs at mental healthcare and specialist education provider Priory Group, starts in the role in September.
WPR wins b2b work
WPR began work on three new b2b clients last month. The PRWeek UK Top 150's largest Midlands-based agency has won factory automation systems maker FANUC UK, plumbers merchant Plumbase and rail industry supplier Nexus Alpha. The firm now has 16 employees in its b2b team across PR, content creation, content marketing and social media marketing.
Acceleris bags ex-Costcutter PR man
Integrated comms agency Acceleris has appointed former Costcutter PR manager Simon Brown as account director. Brown, who spent six years at the supermarket group, will lead the agency's digital insights division, which launched earlier this year.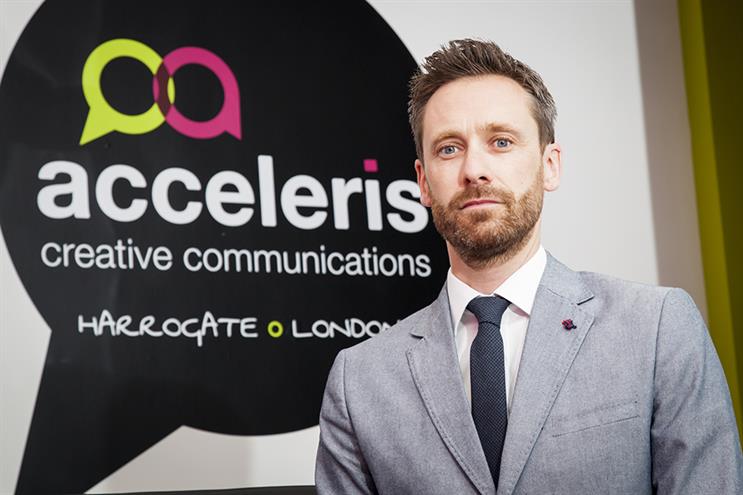 Brazen hires social lead
Lee Benecke has been hired by Brazen as the agency's first head of social media. He was preivously a social and content strategist at full-service agency Amaze, working on campaigns for Unilever, The Saucy Fish Co, Pizza Hut and others. He began his career as a journalist with the Press Association.
PHA hired by Üllo
PHA Media has been hired by Chicago start-up Üllo to launch its wine purification filter in the UK. The business was set up by American entrepreneur James Kornacki, who holds a doctorate in chemistry from Northwestern University.
Cow appointed for Nakd influencer campaign
Healthfood business Natural Balance Foods has appointed Cow PR to create an influencer campaign for its Nakd brand. The campaign will launch next month, and will be led by the agency's digital account director, Matt Christensen.
MacComms toasts distillery win
Leeds-based agency MacComms has been appointed by local family-owned whisky and gin distillery Cooper King Distillery, to handle PR and marketing. The distillery was founded in 2014, a year before Ellie MacDonald set up MacComms. Her agency now has five staff, having had just two at the same point last year.
AIG hires from TBR
Teneo Blue Rubicon senior consultant Hannah Scott has joined the insurer AIG Europe as external comms manager.
Dust gears up for cycle brand
French cycle apparel brand Café du Cycliste has appointed London's Dust PR to handle the launch of its new store in the capital in October. It will be the first time the brand has had a physical store outside of its hometown of Nice.