DENVER: Chipotle Mexican Grill has hired Laurie Schalow as chief communications officer, a newly created role at the company, it said on Monday.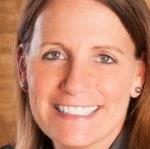 Schalow will work from the company's Denver headquarters and report to Steve Ells, founder, chairman, and CEO. Her responsibilities include overseeing all facets of the chain's internal and external communications.
Chipotle PR director Chris Arnold will report to Schalow. He previously reported to CMO Mark Crumpacker.
Schalow has joined Chipotle from Yum! Brands, where she was VP of public affairs. In her most recent position, she was responsible for building the brand reputations of more than 44,000 KFC, Pizza Hut, and Taco Bell restaurants in 140 countries.
Before that, she was senior director of public affairs at KFC; earlier in her career, Schalow was public affairs director at Taco Bell.
In May, the chain hired Scott Boatwright, former SVP of operations at Arby's, as its first chief restaurant officer.
In late 2015, Chipotle temporarily closed dozens of locations around the country in response to an e. Coli outbreak. Federal officials declared the outbreak over in February 2016, but not before the company's reputation and share price were battered.
The company reported net income of $66.7 million on $1.2 billion in revenue in the second quarter, as well as an 8.1% rise in same-store sales in the quarter that disappointed investors, according to CNBC. The chain saw another sharp drop in its share price last month after reports of a norovirus outbreak affecting customers who ate at a Chipotle location in Sterling, Virginia.
Chipotle brought on Burson-Marsteller as its U.S. AOR in March 2016 as it sought to recover from the e. Coli crisis. It split with previous AOR Edelman the previous fall.