Freuds' three-way fight
News from Freuds always gets industry tongues wagging. One former Freuds staffer suggested to Flack that the promotion of Arlo Brady (pictured) to CEO will have left consumer chief Caroline Wray, apparently his main competition for the role, feeling bruised.
"It was either him, her, or an outside person, but it couldn't have been an outsider because then you'd have left them both feeling pissed off," came the pithy assessment.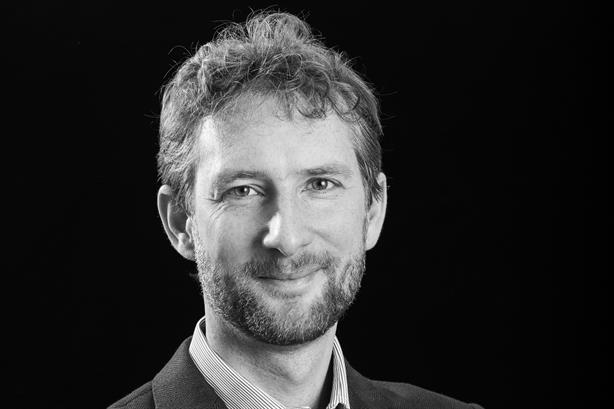 Art conquers all
Here's an interesting side project for any artistically-minded PR agency.
Tech-focused Marlin PR moved from Victoria to Borough Market earlier this year; tragically, its new Stoney Street office was among the locations of last month's terrorism attack, which forced the agency to close its doors temporarily.
The office now doubles as an art gallery, displaying pictures that clients and other visitors can buy directly from the agency – all proceeds go to the artists. A recent sale was artwork from painter Tahnee Lonsdale.
It's a way to add to the creative feel of the agency's new home, Flack was told, as well as supporting artists. What's not to like?
MHP heads to Hogwarts
Flack has received pictures from the recent Engine Group's internal summer party, a business-cum-pleasure jamboree whose theme these year was 'At the movies'.
Dressing up was of course the order of the day, and below we present, from left to right, MHP staffers Madeleine Harris Smith, Harry Peel Yates, Alex Briggs, Hugh Anderson and Hugh Phillips looking fab in full Hogwarts gear.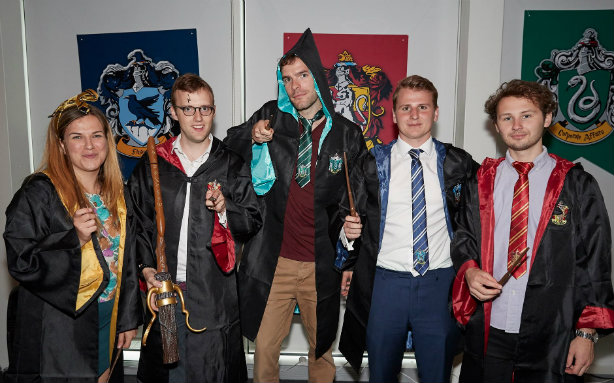 Note the Slytherin badge on the wall with 'corporate affairs' replacing the house name. The financial team was assigned Ravenclaw, health was representing Hufflepuff, and brand got Gryffindor.
Flack asked why corporate affairs drew the short straw. "Slytherins are known for their cunning and ambition – two qualities which our creative and resourceful corporate affairs team uses every day. Like Slytherins, they're shrewd and extremely well connected in the corridors of power - but to our knowledge we haven't turned out any dark wizards yet," a spokeswizardess replied.
Elsewhere, Mischief went for a Top Gun theme - creative directors Greg Jones (l) and Damon Statt (r) are pictured below with Engine CEO Debbie Klein.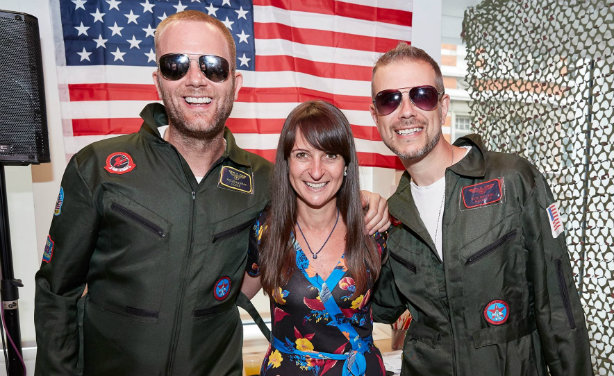 Royal post
Could this be the second best way* to promote a PR job opportunity?
The Royal Household received a burst of publicity this week after it was reported that Princes William and Harry and Duchess of Cambridge Kate Middleton posted a job ad on Linkedin UK for a senior comms officer to support the trio.
While it's more accurate to say that the post came from the royal household rather than the three royals themselves, nevertheless the story received coverage far and wide, leading to more than 29,000 views to date. It's a pretty good way to promote Linkedin too - as its PR firm Firstlight's press release on the matter demonstrates.
(*The best way being, of course, the PRWeek Jobs site. Next time, your majesties.)
Media hound
This gem of a tweet from Lawrence Keane of 4media Group caught Flack's eye. No more words needed:
Say hello to our latest addition - Biscuit! Our new Head of Bark-eting #PROfficePets @4mediagroup @prweekuknews pic.twitter.com/KvTUVUNivQ

— Lawrence Keane (@LawrenceKeane) July 27, 2017
Is Macron too good at PR for his own good?
It was reported this week that freshly-installed French President Emmanuel Macron may be too good at PR for his own good. Heaven forfend!
Yes, from crushing The Donald's tiny hand during a meeting in May to images of him descending, Bond-like, into a submarine as well as meetings with pop royalty Bono and Rihanna, the president has the issue of image well and truly licked.
But does he?
Following a 10-point dip in his approval rating this month, pollsters are warning that he risks putting image before action in the eyes of a French public which has little time for this sort of thing.
"Macron is very much a man of communications. However, he should be careful because it's becoming more and more ridiculous," Dominique and François Gaulme, authors of The Garments of Power, wrote in French political magazine, Challenges.