Backed by the heads of news at government departments across Whitehall, the new resource is now being promoted to comms teams across government and the public sector bodies it works with.


The guide outlines: "key principles of structure and practice which are essential to demonstrating the baseline capability of the media relations function."


It identifies five "core functional aspects" expected of government comms staff.


These include proactive and reactive media handling, relationship management, digital/content creation, and insight and evaluation.


In terms of media handling, comms teams should take the initiative in strategic story placement and "consider the use of trailing and embargoes to maximise impact and coverage and/or to de-conflict with other expected news."


When faced with difficult situations, preparedness is the key. Comms practitioners should "anticipate possible criticism and risk and prepare responses beforehand."


In addition, carefully evaluating news coverage can help "to understand and pre-empt the direction of stories."


Relationships are another important area, including the maintenance of "productive relationships with ministers through regular engagement and informed advice."


Comms professionals should seek to "build professional relationships with journalists, based on honesty, authority and credibility."


When it comes to the digital realm, people should be "digital by default" and use "online tools to reach specific audiences, engage with people and assess the impact of your work."


They should also produce "high-quality content in-house for use by media outlets" and "repurpose content for different digital channels and audiences."


As for insight and evaluation, comms teams are urged to research their audiences and "identify clear and SMART communications objectives around outputs, outtakes and outcomes, including deciding 'success' measurements and how data will be collected."


The new guide states that while the use of "social and digital channels" is increasingly important, traditional media remain in the ascendancy.


It remarks: "The reality is that established media outlets – print, online and broadcast – remain powerful actors in shaping society and how the public thinks and feels about government policy, and what people do as a result."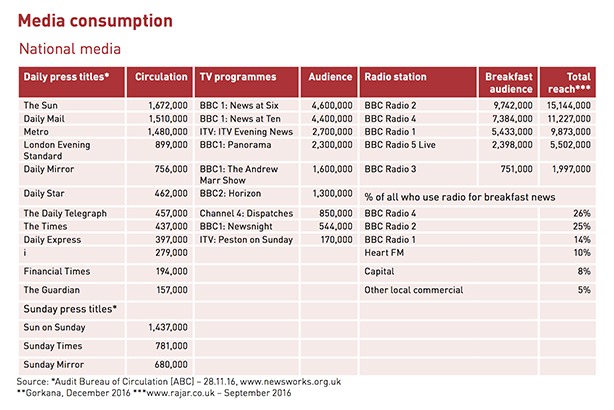 The guide adds: "The capacity of government departments and agencies to deliver their mandates still depends to a large extent on their reputation in the media, whether national, regional or international."


A whole page of the new resource is dedicated to how comms professionals are expected to behave.

GCS members should not "oversell policies, re-announce achievements or investments, or otherwise mislead the public." They are expected to show integrity, honesty, objectivity, and impartiality.


Alex Aiken, executive director, Government Communications, commented: "The media has a duty to hold government to account and our media teams should promote, explain and justify the policies of the government accurately."


Comms professionals "must be prepared to speak with honesty and on the basis of professional expertise and evidence to advise ministers and officials on the best approach to meet the needs of the media and achieve the objectives of the government."


Writing in the foreword to the new guide, Aiken stated: "The most important set of skills that media relations teams need to have is that aimed at building trustful relationships – with ministers, with policy and operational colleagues in the Civil Service and, of course, with journalists and commentators."
---
Click here to subscribe to the FREE public sector bulletin to receive dedicated public sector news, features and comment straight to your inbox.
If you wish to submit a news, comment, case study or analysis idea for the new public sector bulletin, please email Ian.Griggs@haymarket.com