Lord Bell: calendar salesman extraordinaire
In a week that Bell Pottinger continued to be put through the mill over its work with allies of South Africa's president, erstwhile co-founder Lord Bell evidently decided that he hadn't had much good press of late.
And so Flack received a press release from Global Influence, a PR firm with specialisms in areas including counter-terrorism and election campaigning, making it known that Brexiteer Bell has launched something called The Great British Brexit Company, which is planning to launch a number of Brexit-themed products in the coming months.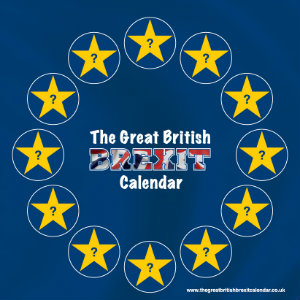 The first is a Brexit advent calendar (pictured), a "political collector's piece in the making" according to the company's website, on which the 12 EU stars are to be scrubbed off at key historical dates, with the final date on which Brexit happens, whenever it happens, being the time to reveal the final political cartoon.
In total, 50,000 of the calendars have been created, with 5,000 already given out by The Daily Express and the remainder costing a tenner, £1 of which will go to charities including veteran's support organisation Care After Combat.
Oh, and they're all manufactured in Britain, in case you were wondering.
What other products might we expect from the company in the future? Its Companies House-designated Standard Industrial Classification defines its business as "manufacture of other games and toys, not elsewhere classified".
The mind boggles.
Burson's adventures in Africa
From Bell Pottinger, we move to another firm that has mixed with an unsavoury character in southern Africa - albeit four decades ago.
Roger Hayes accepted the CIPR President's Medal at the institute AGM on behalf of his former boss Harold Burson. Among warm words for the Burson-Marsteller co-founder's character and achievements, came stories of Hayes' overseas escapades, including one in the country now known as Zimbabwe.
"A colleague and I were told to go to Salisbury, Rhodesia, now as you know Harare in Zimbabwe, to work with the tribal chiefs who were then lending support to Ian Smith's ostracised government. I don't know whether it would be ethical in these days, but anyway we did it," said Hayes (below).
Flack is no expert, but on consulting Google is rather led to the conclusion that no, it would not be considered ethical these days.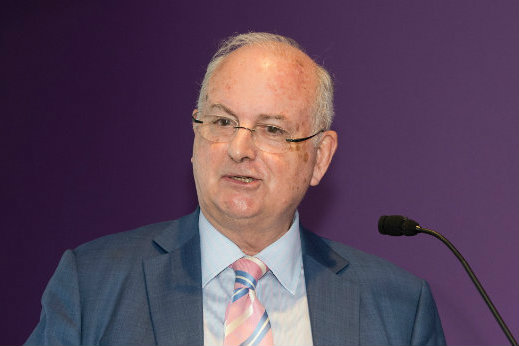 Hayes then introduced "Harold's first lieutenant", an American and long-time Burson employee Bob Leaf, whose anecdotes included the time he had to exorcise an evil spirit from the ladies' toilets in its new Malaysia office, which had threatened to derail the operation entirely. "I have that in my memoirs as my greatest achievement," he joked.
The subsequent session with Vote Leave CEO Matthew Elliott ruffled some feathers among the crowd, including seemingly those of president-elect Sarah Hall, whose left-of-centre views have previously been noted in this column, and who departed before proceedings were over.
30 Under 30 get a ribbing
Congrats again to PRWeek's 2017 batch of the 30 Under 30. The publication of the youngsters' profiles is always a good chance for colleagues to give them some (presumably) good-natured teasing. Neil Broderick of The Academy was among these.
Glad to have made @prweekuknews's #30Under30 but not sure how to take all those who "can't believe" I'm under 30 https://t.co/WtYjE72M9d

— Neil Broderick (@LondonBrodge) July 18, 2017
The moody photography of PRWeek's finest also prompted jokes, with one comparing their colleague to the Hulk's alter ego, and another taking a swipe at Broderick's tormenters.
They're just green with envy

— Arnold Bennett (@arniebennett) July 18, 2017
I thought it was more of a Bruce Banner thing, personally... pic.twitter.com/LJ3s8y6oPI

— Crispy Twoporks (@DanParmesan) July 18, 2017
Flack meanwhile would like to commend, and definitely not tease, the thumbs up abilities of the two 30 Under 30s working for (according to this picture anyhow) Otwire.
Thrilled to have both @BethanySissons and @SpareySpeaks included in @prweek's 30 under 30! https://t.co/hDdqP501Nj #pr #comms #30under30 pic.twitter.com/gRmTVFO1SN

— Hotwire (@hotwirepr) July 18, 2017
'Sign' of the times at Saints
Flack doesn't know about you (why would he?), but the tendency towards ludicrous overhyping of football player signings as part of the clubs' publicity machines is starting to get tiresome.
Kudos, then, to Southampton FC and this wonderful, tongue-in-cheek take on the genre. The club put together a video to announce that reserve goalkeeper Stuart Taylor has signed a one-year extension to his contract. Enjoy.