The 'Flybrary' campaign was created by consumer PR agency Taylor Herring following research that shows 83 per cent of parents say their children are reading less in comparison to when they themselves were growing up.
A total of 7,000 copies of children's classics, including Alice's Adventures in Wonderland and Charlie and the Chocolate Factory, will be available on all easyJet flights from today (18 July).
Former children's laureate Jacqueline Wilson selected the range of books "that encompass the spirit of travel and adventure", easyJet said.
Wilson said: "Books stimulate a child's imagination and development. Reading soothes, entertains, grows vocabulary and exercises the mind and a flight is the perfect place to escape into a literary adventure. I've chosen books that children might not have read, but are familiar with, maybe from film and television."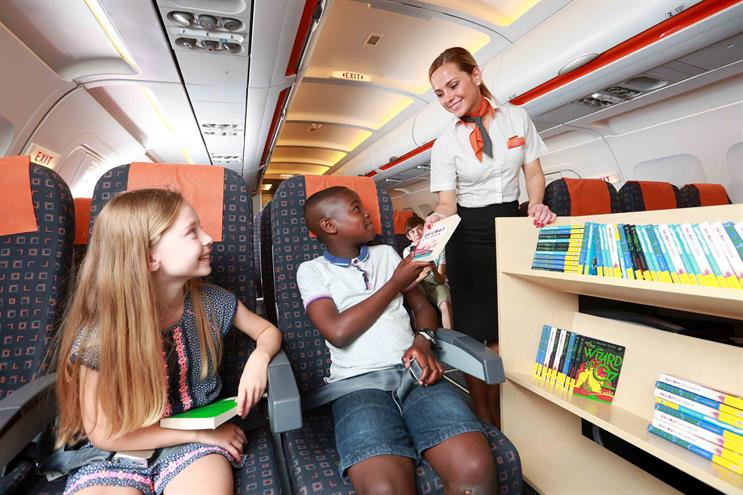 Taylor Herring, which was appointed in May to handle a series of creative projects, said 750,000 UK families would be alerted to the scheme via a pre-flight email.
The agency's managing partner James Herring said: "There will also be giant display screens in airports, and the books will be visible in seat backs."
Upon landing, the books will be made available as a free download, Herring added. The campaign will run until the end of September, but Herring said the agency was looking at ways to develop the concept further.