#AskEddie: when are the school holidays?
The UK was gripped by Eddie-mania this week as a chirpy work experience took over the Twitter account of beleaguered rail franchise Southern. His easy charm won over many on the social network - although one PR man has written in this very outlet that he thinks this "exploitation" of a kid is incredibly poor comms judgment.
Hi, Eddie here! Here on Work Experience and ready to answer your questions! ??

— Southern (@SouthernRailUK) July 11, 2017
Flack probed the Southern press team about what was behind all this, and whether the approach was justified or cynical, especially in a week where the operator announced that it had been forced to shell out £13.4m in lieu of bad service.
First came a swerving statement from Southern, saying the media interest was unexpected and "testament to his [Eddie's] great personality and expert coaching by our very good Twitter team", followed by another emailing saying: "I would like to add, the timing of work experience programmes is dictated by school timetables, not us."
One might say it is rather fortunate that school and work experience timetables aren't dictated by Southern.
He wasn't born yester-Day
From one charming young man to another, now: congratulations to Stephen Day, yesterday promoted to CEO of Burson-Marsteller's UK operation.
The fresh-faced public affairs man is known for his youthful looks - so much so, in fact, that his colleagues make a point each year when PRWeek 30 Under 30 nominations come out, of jokily checking whether he ought to be entered.
Flack hopes that this teasing does not abate in deference to his new, loftier status - and that the pressures of leadership do not take their toll on his complexion.
Full profiles of this year's 30 Under 30 feature in next week's print edition.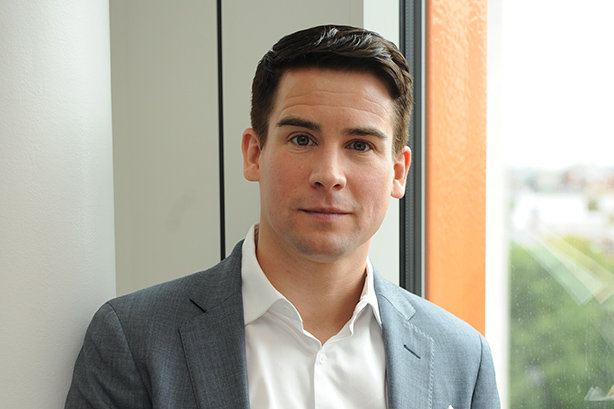 Grayling rebrand rings a Bell
Flack was moved to a wry smile this week to find Grayling had announced a new division called Grayling Engage.
Remind you of anything? At the start of the year, Bell Pottinger announced the launch of its new division 'Engage by Bell Pottinger' (also marketed simply as 'Engage' when they want to avoid associations with their parent company), as part of an attempt to leave behind the legacy of a business that has often been mired in controversy.
In a week where Bell Pottinger has again been in the mire, why not take a leaf out of their rebranding book, eh Grayling?
Southampton FC signs off (on) in style
Football fans have been irked and amused in (presumably) roughly equal measure in recent weeks by their teams' social media operators finding extra elaborate or interesting ways to announce new signings.
??this on comms teams at ?? clubs putting flair into new signing announcements at last #PR #Comms https://t.co/blJjI8Rxv5 pic.twitter.com/mSvao86soX

— Dan Tyte (@dantyte) July 11, 2017
Flack, of course, knows that when a social media trend comes parading down the street, there's inevitably a parody just around the corner.
Step forward the social squad at Southampton FC - and take a bow.
Are we doing this right? ???? #saintsfc pic.twitter.com/TaByabGqci

— Southampton FC (@SouthamptonFC) July 13, 2017
Qantas checks out of the fun
Finally, we come to the silly season story par excellence that was an Australian checking in nothing but a single can of beer as luggage on a domestic flight with Qantas. It came out at the other end intact, and the story spawned social media frolics aplenty.
https://t.co/BNgnRMNNyG This guy has a can-do attitude #Australia #Qantas

— Richard (@realTwichard) July 12, 2017
But not so with the airline itself, whose press team rather obviously thought it a bit of a tinpot scheme.
"This guy's done it and he's won the internet for the day, so we're happy to move on," a spokesman said in a statement to the BBC, while rolling his eyes and yawning, Flack imagines.