All aboard the good ship PR
The industry got into the nautical spirit again last night, despite the so-so weather and slightly choppy waters, at the annual PRCA/PRWeek boat part on the Thames. Enjoy our picture gallery, above.
Glaston-busy
Once known as a hippy music festival, Glastonbury is now an important fixture in the PR industry's social calendar.
As such, Flack felt obliged to don dog-eared Glasto hat and head down to the strangely non-soggy Somerset to check out proceedings.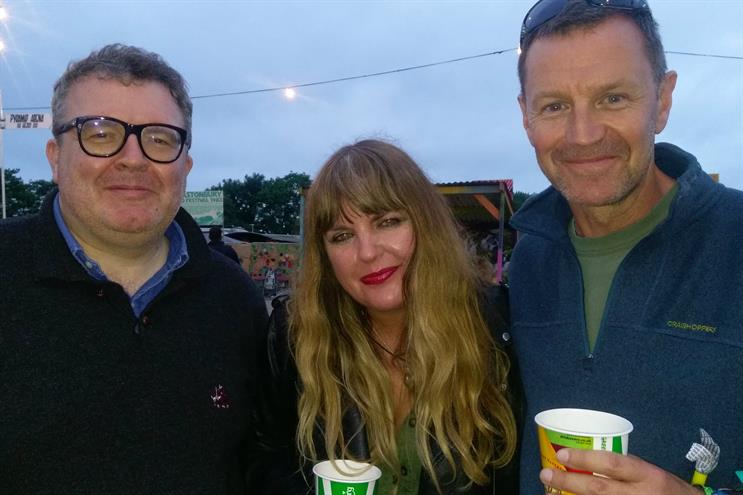 It was a well-worth sojourn as PRWeek quickly bumped into Labour's deputy leader Tom Watson and 3MonkeyZ's boss Angie Moxham (above) enjoying the hospitality area (natch). Indeed such was the quality of the, er, networking that Watson almost missed his charge Jeremy Corbyn's Glastonbury landmark debut out on the Pyramid stage on Saturday afternoon.
Afterwards Watson confided that a jubilant Corbyn had sent him a text saying he now understood why Watson went down there every year. Flack suggests that if Corbyn does return, he should seriously rethink the white linen trouser look, which is unlikely to endure the Vale of Avalon's more traditional mud.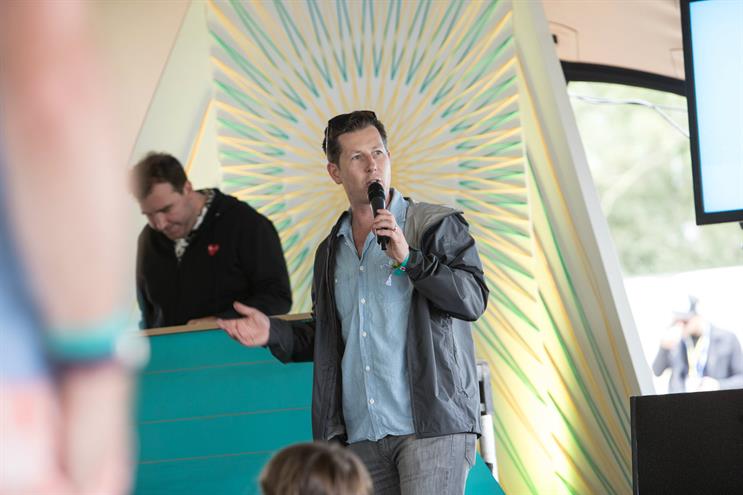 Meanwhile EE comms boss Mat Sears (above) was hosting a star-studded affair in the EE Garden at the edge of the festival. Indeed, rubbing shoulders with the performers KT Tunstall, Nadia Rose and Busted, could be found HSE Cake's Jim Dowling with former colleague Mike Mathieson alongside the rather better known – but arguably sartorially inferior - Jack Whitehall and Brooklyn Beckham (below).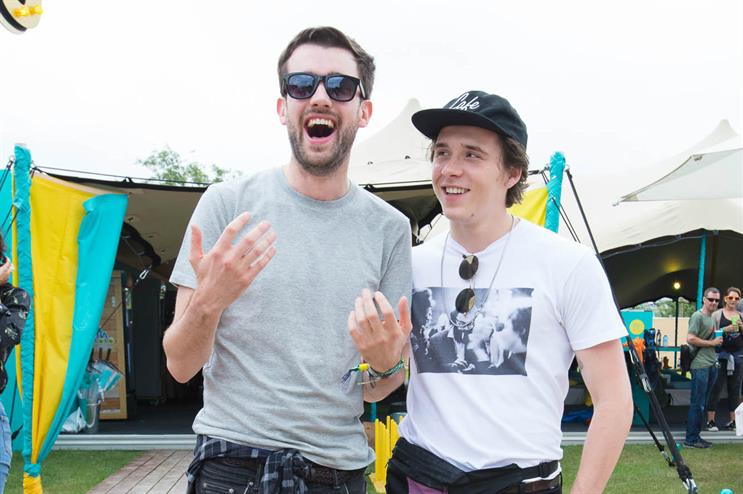 More PR folk could be spotted in the festival proper, including Golin's global CEO Matt Neale, who – quite rightly for such an elevated personage – had chosen the full-on glamping experience. And to prove that this was not simply London-out-West, Citypress boss Charles Tattersall was seen offering moral support to his fellow Manc Liam Gallagher.
Indeed, if Sir Martin Sorrell is serious about moving Cannes away from the Cote D'Azur, perhaps the Ascential Group might consider The Mendips as an alternative location.
Bad Publicis-ity?
There's been rumours aplenty that Publicis' rivals would try to nab its creative talent after the MSLGroup owner announced it was shunning next year's Cannes Lions to focus on its AI platform Marcel.
Not everyone has been subtle about the poaching process, as this LinkedIn post from Weber Shandwick's James Nester demonstrates: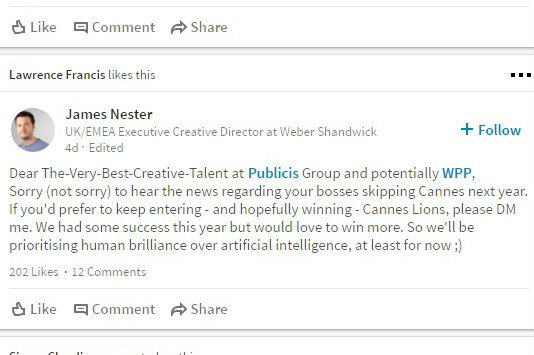 Starter for 10
Flack was delighted to take part in Hanover Communication's annual pub quiz last night (in its office this time, rather than a pub), despite his team finishing near the bottom of the pile, shown up by the agency's many brainiacs.
Although one team pulled ahead of the others as the nailbiting climax approached, it was all to play for in the final round as the quizmaster decreed that points were worth triple and any wrong answer meant zero points in the round. Tough. But the team hung on; take a bow: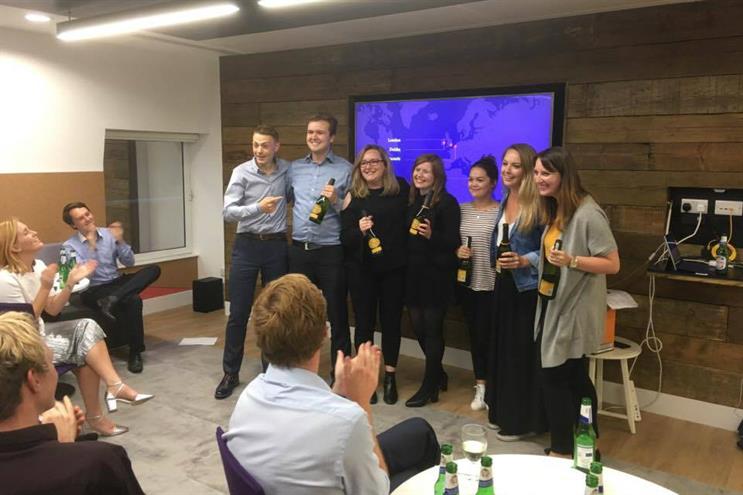 Flack's abiding memory will be the question about whether Sir Isaac Newton invented the game hopscotch. Apparently, fact fans, he did not.
Twitter toilet humour
Flack considers the Twitter biography a modern form of art - crafting something meaningful and eye-catching with just 160 characters is no mean feat. Today, we present you one fine example of the medium noted this week - the charity WaterAid's global head of media Fiona Callister, who describes her job rather simply in hers thus: "Talks sh*t for a living at @WaterAidUK"
Click here for last week's Cannes-tastic (see what we did there?) Flack special