Creative Effectiveness
Art Institute of Chicago "Van Gogh's bedrooms: Let yourself in" by Leo Burnett Chicago
To promote the Art Institute of Chicago's 2016 van Gogh exhibit, Leo Burnett replicated the Dutch master's painting The Bedroom and posted it on Airbnb. The campaign brought 133,000 visitors in incremental attendance and drove $2m in incremental revenue.
Read more: Leo Burnett wins Creative Effectiveness Grand Prix for van Gogh's Airbnb bedroom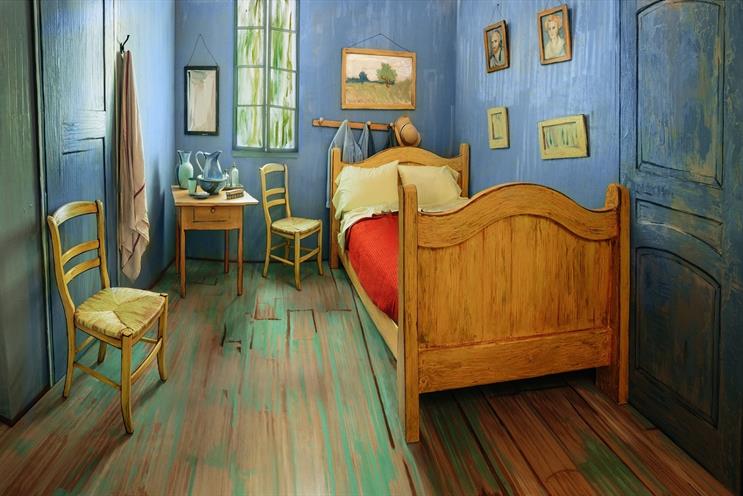 Cyber
Transport Accident Commission Victoria "Meet Graham" by Clemenger BBDO Melbourne
The road safety campaign conveyed the frailty of the human body by creating a life-size sculpture of a man who would be able to survive a car crash.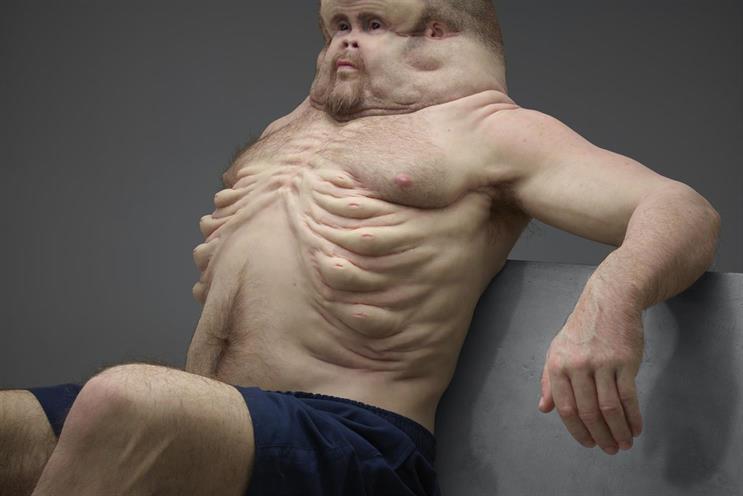 MailChimp "Did you mean MailChimp?" by Droga5 New York
The second Grand Prix in the category went to this quirky campaign for MailChimp, which used variations of the email marketing company's name as inspiration for a series of films and interactive executions.
The Bank of Åland "Åland index/Baltic sea project" by RBK Communication
Stockholm's RBK Communication also won for a biodegradable credit card that tracked the carbon footprint of its purchases and showed customers their environmental impact.
Read more: 'Indestructable' Graham and MailChimp mispronunciations win Cyber Grand Prix
Design
AP Thailand "The unusual football field" by CJ Worx Bangkok
Thailand won its first Grand Prix for a simple campaign for property development company AP Thailand, which turned empty spaces in Bangkok's heavily populated Khlong Toei district into soccer fields.
Read more: ManvsMachine London and Nike bring home UK's only gold Design Lion
Digital Craft
Björk "Real-time virtual reality experience for Björk's Notget" by Analog and W&N Studio
A VR experience music video placed the audience within Björk's world of Vulnicura.
Read more: UK's Analog and W&N Studio grab Cannes Digital Craft Grand Prix for Björk VR experience
Direct
Burger King "Google home of the Whopper" by David Miami
Burger King's ad contained a message designed to activate Google's voice personal assistant, Home.
Read more: Burger King adds to Cannes haul with Direct Grand Prix for Google Home ad
Film
Channel 4 "We're the superhumans" by 4Creative and Blink Productions
Channel 4's campaign for the Rio Paralympics was the UK's big winner at Cannes this year.
Read more: 4Creative and Blink win Film Lions Grand Prix for 'We're the superhumans'
Film Craft
The Blaze "Territory" by Iconoclast
French directing and artist duo The Blaze made a powerful music video about a man's homecoming in Algiers.
Read more: Channel 4's 'We're the superhumans' wins two gold Lions for Film Craft
Glass
State Street Global Advisors "Fearless Girl" by McCann New York
The campaign that swept Cannes set up a sculpture of a young girl facing Wall Street's Charging Bull statue to highlight the lack of female representation in corporate boardrooms.
Read more: McCann New York scoops Glass Lion Grand Prix for 'Fearless Girl'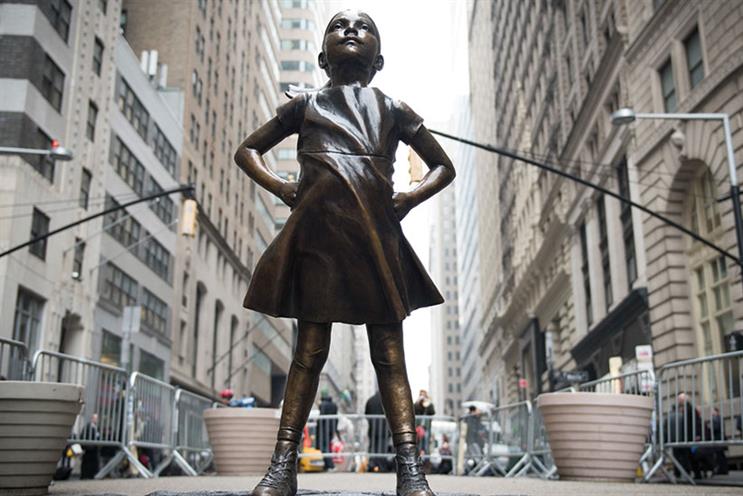 Integrated
Boost Mobile "Boost your voice" by 180LA
Mobile phone shops were turned into polling stations in this political campaign to provide minority communities with voting resources during the US presidential election.
Read more: Channel 4, 4Creative and OMD UK win Integrated gold Lion for Paralympics campaign
Entertainment
Santander Bank "Beyond money" by MRM and McCann Spain
A 17-minute sci-fi film starring Adriana Ugarte helped launch a new account for the bank.
Read more: Channel 4, JWT and Black Sheep Studios win golds in Entertainment Lions
Entertainment for Music
Adidas "Original is never finished" by Johannes Leonardo
A 90-second spot promoting Adidas Originals featured Snoop Dogg and Stormzy and was set to a cover of Frank Sinatra's My Way.
Read more: Adidas' 'Original is never finished' wins Entertainment for Music Grand Prix
Creative Data
Whirlpool "Care Counts" by DigitasLBi Chicago
The "Care Counts" program installed washers in at-risk schools across the US and equipped them with data collection devices, showing that kids had a higher chance of staying in school if they had access to clean clothes.
Read more: DigitasLBi picks up Innovation Lion Creative Data Grand Prix for Whirlpool's "Care counts"
Innovation
IM Swedish Development Partner "The Humanium metal initiative" by Akestamholst, Stockholm and Great Works
This Swedish campaign promoted Humanium metal as a new commodity, recycled from weapon destruction programs and made available for commercial production.
Read more: Innovation Grand Prix goes to campaign to melt guns for good
Media
Jet.com "Innovating saving" by R/GA New York
The e-commerce brand ran a Super Bowl ad without paying for one with a campaign for "super bowls" that ended up featuring highly in searches for commercials around the big game.
Read more: R/GA scoops Media Lion Grand Prix for Jet.com campaign that trolled Super Bowl advertisers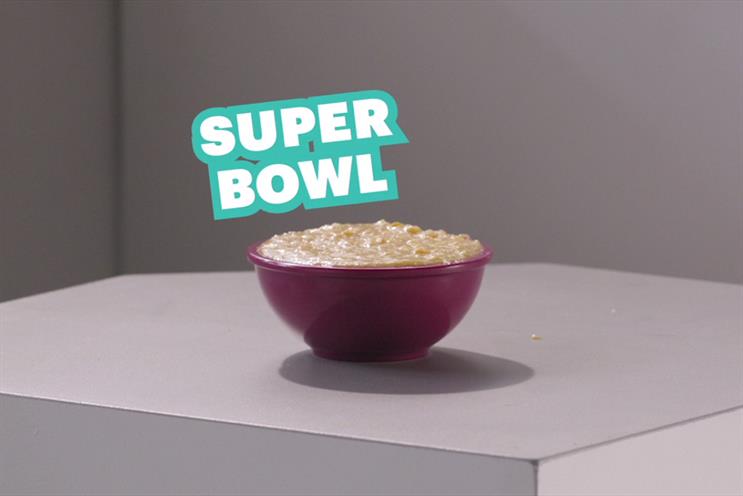 Mobile
Recruit Lifestyle "The family way" by Dentsu Y&R Tokyo
Dentsu Y&R Tokyo created a sperm testing smartphone kit to shine the spotlight on Japanese infertility in private.
Read more: Dentsu Y&R Tokyo wins Mobile Grand Prix for smartphone sperm test kit
Outdoor
State Street Global Advisors "Fearless girl" by McCann New York
The bold statue scooped another top prize for Outdoor.
Twitter
Meanwhile Twitter also won in the category for a series of ads highlighting its ability to provide a forum for political debate. The campaign showed political figures such as Vladimir Putin and Donald Trump, as well as imagery of controversial issues including marijuana and guns, with simply a Twitter logo, hashtag and no tagline.
Read more: Twitter and 'Fearless girl' win Outdoor Grand Prix at Cannes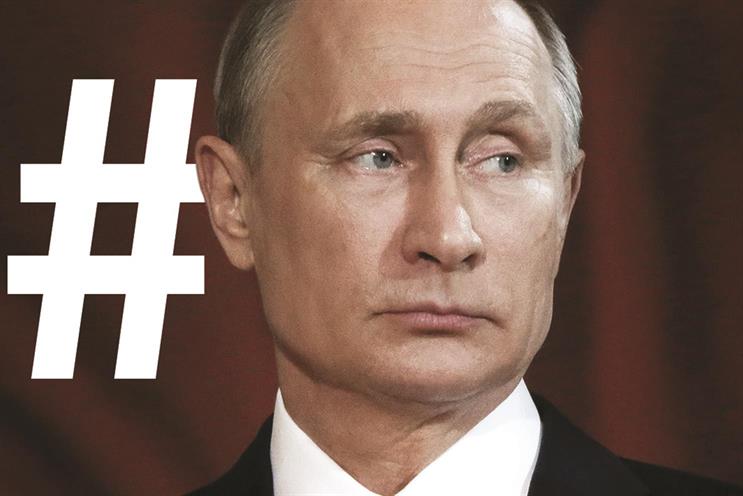 PR
State Street Global Advisors "Fearless girl" by McCann New York
Read more: Ketchum wins big at Cannes PR Lions as 'Fearless girl' bags the Grand Prix
Print & publishing
Burger King "Flame-grilled since 1954" by David Miami
Burger King's ads showed real restaurants that burned down in Oregon, Italy and Pennsylvania to illustrate its flame-grilled burgers.
Read more: Burger King campaign showing restaurants on fire scoops Print & Publishing Grand Prix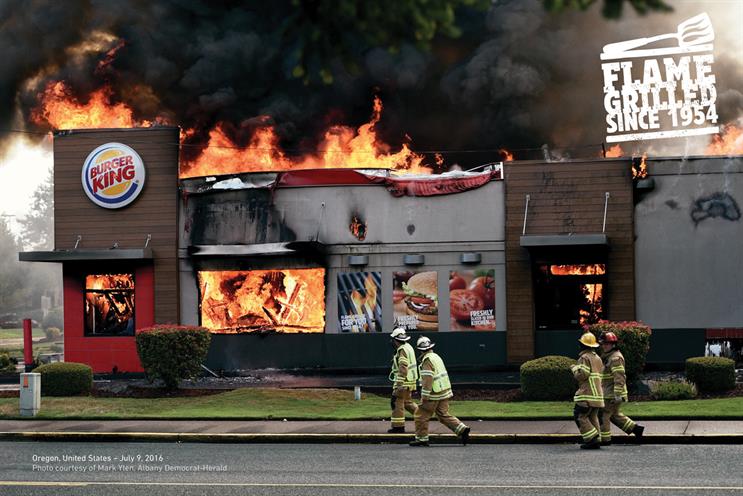 Product design
Tigo-Une "Payphone bank" by Grey Colombia, Bogotá
This campaign converted 13,000 payphones from the turn of the century into digital banking terminals to help lower-income people access the country's financial system.
Read more: SeymourPowell wins UK's only Product Design gold Lion

Promo & activation
Boost Mobile "Boost your voice" by 180LA
Read more: Adam & Eve/DDB wins gold at Cannes for Skittles 'Give the rainbow'

Radio
KFC "Repeat the punchline", "Long red thin shape", "No one cheerses" by Ogilvy & Mather Johannesburg
A trio of radio ads for KFC featured men revealing their saddest moments to lament the fast-food chain's decision to take its Double Down burger off the market.
Read more: Tragicomic KFC campaign wins Radio Grand Prix for Ogilvy Johannesburg
Titanium
State Street Global Advisors "Fearless girl" by McCann New York
With the Titanium honour "Fearless girl" won a total of four Grands Prix during the festival.
Read more: 'Fearless girl' wins Titanium Grand Prix for McCann New York

This story first appeared on campaignlive.co.uk.