BAYOU DES CANNES, LOUISIANA: While marketing execs descended upon Cannes, France, this week to collect trophies and drink rosé, Jeff Roy and Vince Patton were in the Bayou des Cannes, "cleaning up in a different way."
The two Golin staffers visited the similarly named bayou to clean up litter and poke some fun at the upmarket festival across the Atlantic.
"Any young creative aspires to that, but also at the same time we're over this Cannes thing and the culture behind it," said Patton, a senior creative manager at the IPG agency. "We thought: let's do a different take on it."
"It went from being a great festival of creativity to a boondoggle in some sense," added Roy, a creative manager. "We thought this would be a good opportunity to thumb our noses a bit and get a chance to experience a different culture that we're not used to, and do a little good."
The idea started as a joke. Curious if there were other places named Cannes, they stumbled upon Bayou des Cannes, making them wonder what it'd be like to visit the town and "literally clean up a bit."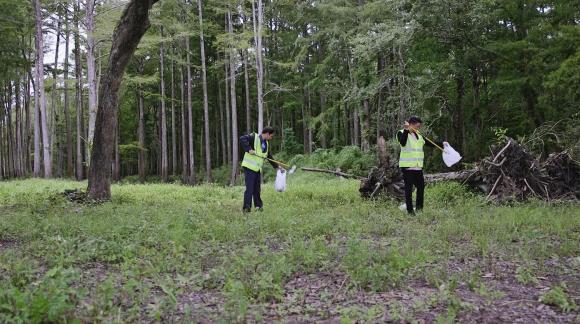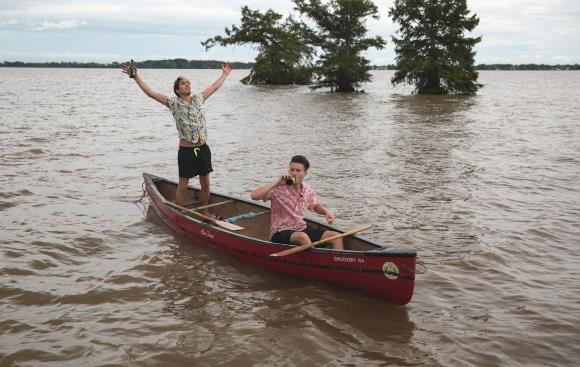 So they pitched it to their bosses in a video, offering to go to the town using Golin's "Courageously Happy" employee program that gives staffers time off for activities such as volunteer work.
"The sweetest moment was the exact moment we [knew] this was actually going to happen, because all of our bosses are in Cannes right now," Patton said. "It was the perfect juxtaposition. We got to make fun of everyone out there and got to make fun of ourselves."
While socialites, agency executives, and the super-rich arrived in Cannes, France, in a swarm of linen shirts, Roy and Patton were enduring a different kind of pest.
"Day one: no bug spray. That was a regret," Patton said. "Wearing a suit was another. But it made for great content."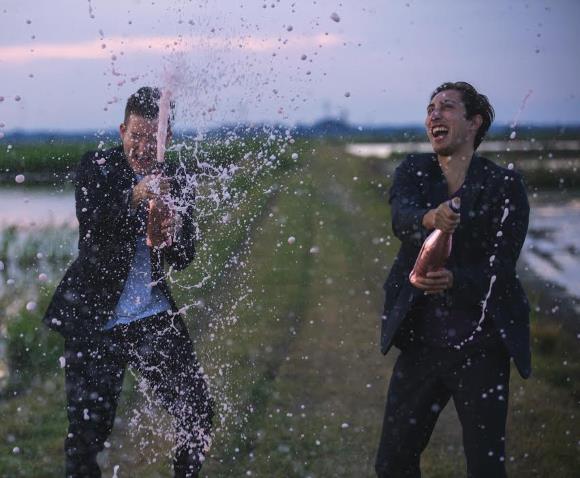 While guests at the Cannes Lions stayed in villas, the Golinites holed up in the only Airbnb available in the town of Lake Arthur, population 2,738, where the humidity level was a stifling 90%. Instead of quibbling about yachting restrictions, they paddled along in a canoe in the bayou's muddy waters. And while attendees at the Cannes Lions elbowed their way onto social media with selfie sticks, Roy and Patton plodded through the woods and waters of the Bayou, trash pickers in hand, cleaning up litter.
"I wouldn't say it upsets us; it's just seeing people post pictures on parties, drinking rosé, hanging out with celebrities," Roy said. "It seems more self-serving than it does good for your clients…Some people take PR and advertising seriously, but at the end of the day, we're not saving lives."
The pair's trip down south came as the Cannes Lions festival faced new types of blowback this year. Newgate Communications CEO Gavin Devine commented that the festival feels out of touch amid the more serious issues of the day. Publicis Groupe announced it's abstaining from award shows for the next year, while WPP and Omnicom are also mulling changes. In response, the Cannes Lions have launched a committee to shape its future.
Yet despite poking fun at the festival, neither Patton nor Roy would turn down a chance to go, they said.
"We did make fun of it for a bit, but it would be amazing to go, to hear the speakers and meet the top creative minds in our field," Roy said. "All jokes aside, it would be a pretty great experience to go there and win. It's what every young creative aspires to do. But when you see it year after year, you think, 'Am I ever gonna make it there?' This was a nice way to bring in a fresh breath of air."
This story was updated on June 26 to correct Patton's title and the name of the Courageously Happy program.