Could 2017 be a turning point for PR agencies at the PR Lions?
In 2016 some PR agency figures were disappointed, angry even, after just five of the 84 PR Lions were won by consultancies in this corner of the marcoms universe. It's been a familar story since the PR Lions debuted in 2009.
This year PR shops have more to celebrate. Most strikingly, Ketchum and its subsidiaries came away with 11 PR Lions. No other PR agency came close to that, but far fewer left empty handed - Edelman, Ogilvy PR and Weber Shandwick secured two Lions apiece, for example, and many more were also winners.
Changes to the awards partly explain the difference. Previously, there was criticism that the definition of PR used didn't represent public relations as our industry knows it, with obscure references to "creative use of reputation" and "ideas that have sway".
The new definition focused more on earned media tactics, and creative work that builds trusts and cultivates relationships with credible third parties. Speaking to PRWeek, Karen Van Bergen, president of the PR Lions jury and Omnicom PR Group CEO*, says the new definition is a "vast improvement".
Measurable results
"It really focused much more on earned at the core. We were looking at: what are the data driven insights? What is the creative strategy and execution, what are the measurable results? What's the authentic storytelling?"
In addition, this year a change in the process allowed entrants to credit the agency, agencies, or in-house teams that handled PR for the campaigns; if the campaign wins a Lion, that agency is deemed a Lion winner.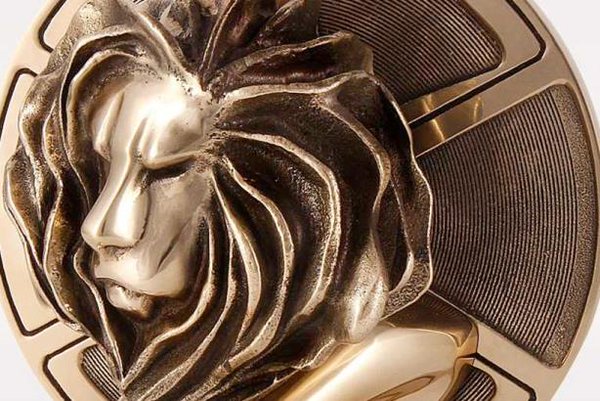 Van Bergen explains: "In the past, there would be a really integrated campaign that would be developed by, say, an ad agency, a media buying agency, a PR agency. The PR agency would be an integrated part but it wouldn't get recognised.
"Now we have an opportunity to see that the PR agency gets the credit if it's a joint campaign. It's only fair."
But the improved haul by PR agencies should be seen in context. Just seven of the 100 Lions had a PR agency as the entrant and credited with "idea creation". Ad agencies still dominate in this regard. And while far more PR agencies won Lions, global players such as Edelman and Weber did not improve significantly on their 2016 performance.
Van Bergen is upbeat about how PR agencies fared, although she recognises the strong competition in earned media space. "I think it's been a really good year for PR agencies," she enthuses.
"A couple of [other Cannes jurors] said to me, PR is the hottest industry to work in, and I firmly believe that. It means of course we will have more completion from other agencies, which do a great job in presenting their case, and I think that should challenge us to come up with the cases. In many of the cases that were submitted this year; you can see, we can do it."
She notes that while the Grand Prix winner, Fearless Girl, has ad agency McCann New York credited with idea creation, the in-house comms team at State Street were also credited as handling the PR. Van Bergen's understanding is that the in-house team was responsible for the entire comms strategy around the blockbuster campaign.
Fearless campaign
Van Bergen uses Fearless Girl to illustrate what the jurors were looking for.
The statue of a little girl defiantly staring down the Charging Bull on Wall Street, which appeared on March's International Women's Day, has been credited with driving awareness and conversation about female empowerment—and $7.4 million in publicity for State Street. It generated 4.6bn Twitter impressions as the media lapped it up across the world.
"It was all about data driven audience insights, and creative strategy and execution, and measurable business or societal results, and authentic story telling as well and long term impact. When you take those all together and put them next to the fearless girl campaign it has it all."
She also commended the fact the campaign maintained visibility over a long period, which was an important criteria for successful campaigns: "We really wanted to go for long lasting impact."
Ongoing controversy helped keep it in the news; some accused the campaign of using feminism to sell a corporate message, and there were complaints from the artist behind the Charging Bull. There were protests, but advocates campaigned successfully for the statue to remain in place.
"It could have gone sideways very quickly, but it didn't, and that's part of the power of PR," says fellow PR Lions juror Daryl McCullough, global CEO of Citizen Relations.
"The work of a brand taking a bold, brave stand on a matter of humanity is very refreshing and powerful today. We've moved from a purpose led communications model to a driven, community engagement led mission, and it's clear that they created a rallying cry for our time with a very singular, powerful, piece."
He adds: "Regardless of who created that piece, I think the inspiration for our category and for PR agencies is: any PR agency in the world could see themselves creating that work."
"It did wonders for brand awareness and sales for the company," says Van Bergen. "And it's a perfect example of doing well by doing good."
Campaigns with cause
Once again, campaigns linked to causes were prevalent among the Lions winners.
In addition to Fearless Girl's message of female empowerment, there were Gold Lions that promoted racial tolerance (The DNA Journey for Momondo), the plight of displaced people (The Refugee Nation for Amnesty International), and road safety (Meet Graham for Australia's Transport Accident Commission Victoria). Van Bergen says the latter, by ad agency Clemenger BBDO and starring the only person designed to survive a car crash, was the other Grand Prix contender – she calls it "very impactful".
Jurors were looking at "societal impact" of campaigns, Van Bergen explains, and those that stressed "the respect we show for each other as human beings".
Female empowerment was a particularly significant theme this year.
Fearless Girl also won the Grand Prix in the Outdoor and Glass Lions categories this evening. Cannes Lions CEO Philip Thomas told a press conference that jurors were given instructions to "keep their antennae very high" regarding how women are represented in campaigns.
The theme even came to the fore during a surprising moment in the press conference when one female juror, author and entrepreneur Amani Al-Khatahtbeh, explained how she was forced by police to remove her headscarf after being detained in Nice.
Thomas (pictured third from left, below) stated: "We've been quite focused on the gender equality issue because that's where the industry has been focused. I think we can move much further than that to the wider diversity issue. That's something we're talking to interested parties about."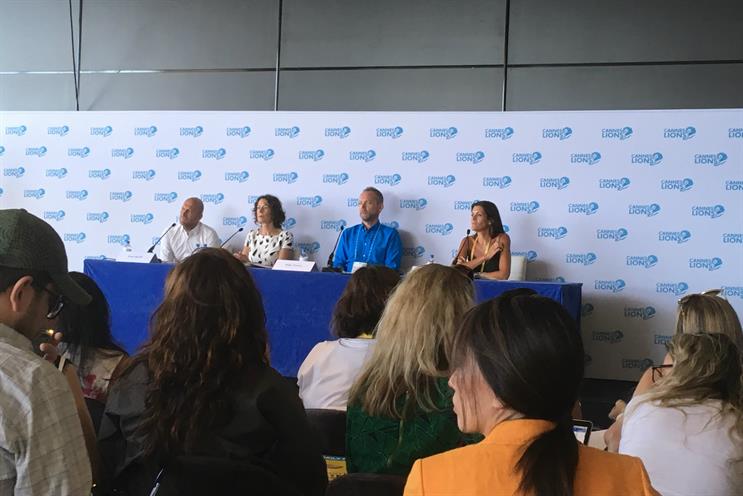 Do campaigns require a good cause at their heart to win? McCullough says many of the "most powerful works" focused on themes of diversity, empowerment and human rights. But he adds: "A lot of the good work is brand specific.
"We judged some real time marketing, we judged some social community building; they were purely brand building campaigns that were very much tied to lifting sales and driving brand equity in a very product-specific way."
Meanwhile, Van Bergen says there was an increase in "great campaigns" from Brazil, Japan and India this year. Entrants came from 77 countries, up from 69 in 2016. Overall there were 2,208 entries, down slightly on last year's 2,225.
Trending
Other notable campaign trends this year included the use of technology, such as augmented intelligence, artificial intelligence, and virtual reality, and also "product innovations that came from a PR idea".
Last year's jury president John Clinton bemoaned what he called "emoji fatigue", and it appears entrants have taken note. "[There were] hardly any hashtags and no emojis, so that was fantastic," remarks Van Bergen.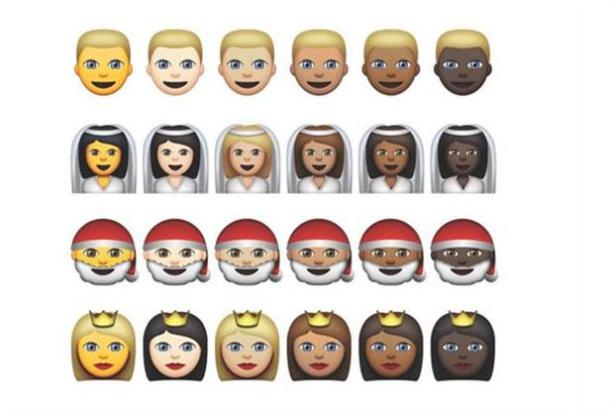 She hailed the strength of the public affairs work among PR Lions entrants. However, McCullough says crisis comms entrants were "weaker than we would have expected". "I would challenge PR to rise to that occasion," he adds.
PR agencies may be some way from dominating the Lions category set up to celebrate their own discipline. But many would argue that, for the first time, their work is being truly recognised. And while competition from sister disciplines remains fierce, for Van Bergen, this is not all bad.
"This is the time for PR to shine," she enthuses. "Earned has never been so strong. The world is coming our way.
"In this world today, with all the uncertainties and instabilities, it's all about building trust and we in PR have been doing that forever. You ask people what they are interested in, and what you have to offer, and you engage them in a very authentic way. That's what we call earned at the core - and that's PR."
* Ketchum is part of Omnicom PR, and PRWeek asked the holding company to clarify the jury process to ensure there was no conflict of interest. A spokeswoman said that as jury president, Van Bergen could not vote on any work - she led the process - and was not present in the room for discussion of any work involving an Omnicom PR agency.