Yesterday, PRWeek looked through 11 factors at play in what must be seen as a loss for the Conservatives – in campaign terms, its comms work precipitated a worse end result than had been envisaged at the start.
While those involved for the Conservatives were not keen comment on the campaign, Labour's deputy director of strategy and comms Steve Howell talked through why he thought his side had done better than most expected.
"I don't think there was a single clinching factor, but there were four main factors in it that were the ingredients of our scucess," Howell, who was previously CEO of comms agency Freshwater, told PRWeek.
1) Don't stress the print
"We made an early decision not to be too preoccupied with national print media because we knew that we weren't going to get any cut-through and positive stories, other than in the Mirror and the Guardian," said Howell.
This didn't mean ignoring national newspapers altogether, he clarified, noting that they have "a big influence in the national agenda" and substantial sales. He said: "You'd be a fool to ignore that, you can't not take that into account in your planning."
Instead, Howell said Labour put more energy into broadcast media relations, saying he knew that regulation of this medium during campaign periods meant broadcasters "had to give us a decent airing".
2) Corbyn's X-factor
Howell said he was always confident in his leader's powers of persuasion. "We knew that where Jeremy is exposed to people, they see him and hear him directly, they respond very positively... we were confident that would improve Labour's standing," he said, explaining that this meant the campaign put a priority on local events and rallies.
Howell said that his life-long Labour-supporting mother told him when he took that job with Corbyn earlier this year: "I don't think I really know know Jeremy." He said he told his mother that that was because the national media had presented a "distorted image" of his new boss.
3) A 'very good manifesto'
"We were confident from the outset that we would have a very good manifesto," Howell said, saying that the party had done a "great deal of policy work" prior to the election being called, including its pledge of free school meals, which was made before the election was called, but subsequently became one of the select issues to get national cut-through – that holy grail of political comms.
Asked about the Conservative criticism that Labour's policies were economically unviable and funded by a "magic money tree", Howell contested: "I carry around in my rucksack the costings, we have a very simple doc which says exactly what things cost and exactly how they're going to be funded." He argued that the Institute for Fiscal Studies and other economicst gave it "broad endorsement" - and a better writeup than the Tory manifesto.
4) Social success
Howell said that Jeremy Corbyn had gone from 800,000 Twitter followers at the start of the campaign to substantially more by its end (1.27 million as of today).
"Jeremy's huge reach on social media, organically, his phenomenal presence on Twitter and Facebook and Snapchat, was important in its own right but then it was enhanced by the party's own social media presence," he said.
He said the campaign had budgeted for raising £1m-£1.5m via individual online donations to plough into bought social media. The final total raised was £4.5m, with donations averaging more than £20 each.
"The momentum that was building up was so strong in the final 10 days of campaigning, the money was flooding in online, and we were pumping it into social media. As you'll know, organic reach is important but if you get the money to buy advertising online, you can reach people beyond your audience," he said.
Howell on the Tories
PRWeek asked Howell whether as a comms professional, he understood the rationale behind the Conservative campaign.
"At the outset I thought that well you have to hand it to them, they had a clear message, it was about a mandate for Brexit and strong and stable leadership. What I think was surprising is that they didn't have a plan B when it was obviously going wrong - good comms strategies have to be flexible and nimble and you have to be able to change it if it isn't working," he said.
Howell said that in the final days of the campaign, he was surprised to find that the Conservatives "kept bringing up the same attack lines based on tenuous things from the distant past, which just clearly hadn't worked" - namely allegations of Corbyn being a friend of terrorists. He pointed to one graphic produced by the party which he said helped diffuse this attack line.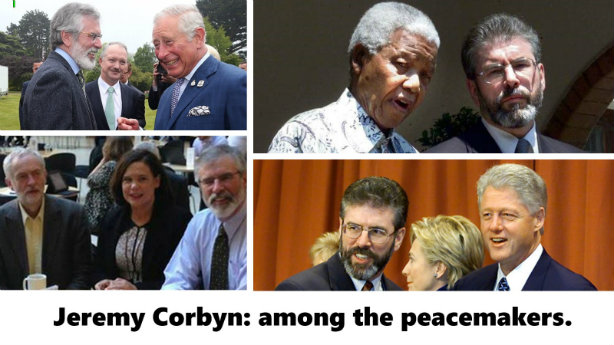 Read next: What really went wrong? 11 reasons why the Conservative General Election campaign tanked