Healthcare PR shops made considerable noise in the 2017 PRWeek UK Top 150 table, with Axon Communications, W2O and 90Ten ranking among the fastest growing firms in the list. One who should be expected to keep up the volume in 2017 and beyond is Incisive Health. Founded in late 2013, the public affairs and comms shop with a healthcare focus ended 2016 as the UK's 70th largest consultancy.
That ranking announces Incisive on the industry scene loud and clear - but the agency knows that in work for its clients, it must do more than just make noise.
---
Also see: PRWeek Top 150 Agencies: Healthcare PR rankings 2017
---
"As the health environment gets tougher, it will get noisier, and as it gets noisier, simply making lots of noise won't get you heard," says Mike Birtwistle, one of the agency's three co-founders. He says that while the budgetary pressures on the NHS that drug firms are trying to navigate are nothing new, they are intensifying. It means agencies need to increasingly focus on "getting heard in a way that matters and makes people want and deliver change".
"I suspect lots of people are going to try to measure their work simply by the amount of noise they make and then clients are going to get a very nasty surprise when that noise doesn't translate into results."
Incisive, however, has been getting results. Its £4.1m revenue for 2016 was up 36 per cent year-on-year on 2015 - and its revenue per head figure of £164,400 is also near the top of the league.
There was a slower patch mid-2016, explains Sarah Winstone, another of Incisive's founding trio. "In the middle of last year there was so much uncertainty around Brexit, that I think there were clients who paused their programmes - then we saw a much, much busier second half when people really got going," she says.
Setting up shop
Birtwistle, Winstone and the final member of that trio, Bill Morgan, clicked when working at Mandate (later MHP) between 2007 and 2010. "We knew we got on with each other, we found that our skills complemented each other's," says Birtwistle. Fast forward to 2013, and he describes: "It was quite fortuitous that we were all reaching a point in our careers where we wanted to do something different, and it was over a slightly drunken burger in Soho one night where we finally shook hands on it."
Morgan was in his second spell at MHP by then, after leaving Mandate to spend two years as a Department of Health special adviser working for Andrew Lansley. Birtwistle has also spent time outside of agency life - he began his career working for Labour MP Jon Trickett, while Winstone spent several years at Cancer Research UK.
With their industry connections already strong, by the end of their first week they had won work with the pharma giants AbbVie, Roche and Sanofi, and charity Cancer Research UK. They continue to work with all four of those.
The client list is growing, with Jazz Pharmaceuticals, Mundipharma, the Specialised Healthcare Alliance and Specsavers all recent additions. It has also worked for UK and European trade bodies the ABPI and EFPIA. The "vast majority" of new briefs come via referral, but Winstone says Incisive also pitched around 14 times last year.
Highlights from their projects include working with Sanofi to get government to modify its diabetes policy, helping Cancer Research UK talk to commissioners about the benefits of investing in early diagnosis and securing government funding for testing patients' suitability for precision treatments with trade association BIVDA.
The founders say they won't depart from that core specialism. "We wanted to work in a business where avowedly there was no pressure to do anything else, no pressure to go and start doing energy or transport or brand PR or whatever," Birtwistle says.
Morgan believes there is plenty of room to grow in that space. Financial pressures in the UK's health environment will increase the need for "targeted" campaigning, he says, adding that Incisive is seeking further pan-European work from its small Brussels base, led by early 2017 hire Jean-Louis Roux.
Overseas opportunities
Further afield, Morgan says: "In the last year we've seen a big expansion in interest from Asia-Pacific markets." He explains that these countries are creating healthcare systems with treatment funding processes modelled in part on UK and European examples, meaning that "a lot of the pharmaceutical companies there are looking to consultancies such as ours, who have helped companies navigate their way through that in the UK".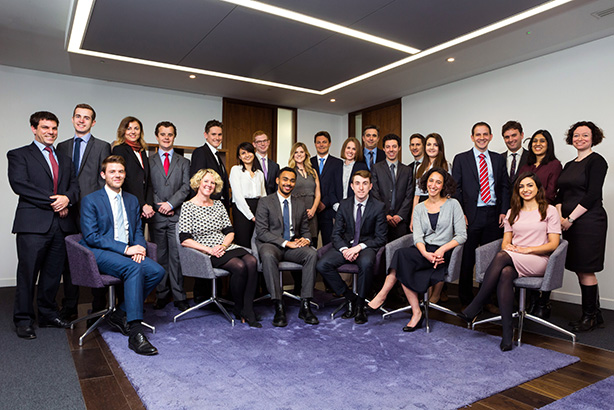 Of the agency's team (above) of 29, all but 12 do some work on international accounts. Birtwistle says the agency prefers to do much this work from the UK, and to work on a more strategic level, leaving local partner agencies to handle implementation. "What we didn't want to do when we set up was create a vast infrastructure of offices that need feeding, because then all you do is feed them," he says. "Then you just end up taking on stuff you don't necessarily feel that excited by," Winstone adds.
They express it in a more measured, businesslike way than the zany Shoreditch types of PR-land, but the passion for their sector comes through in everything the Incisive trio say. "We've always tried to take pride in having strong opinions about health. I think a lot of communications is quite bland and certainly a lot of consultancies' communications… quite frankly if they did the job they do for themselves on their clients, they'd get fired," he says.
There is a political diversity to the agency with Birtwistle a former Labour staffer and Morgan a recent Conservative spad, albeit one who says the party has "tried my patience on occasions". Winstone, meanwhile, says she is "left-leaning", and evidently somewhat disenfranchised by Corbynism. "I've not always voted for the same political party - I think a lot of us that are left-leaning are in an interesting position right now," she says.
Mixed political views
Morgan says that single-party agencies are "not what clients want", and that policy and public affairs challenges invariably require a multi-party approach. Birtwistle adds that public affairs professionals who see their day job as an extension of a party political project or career are simply unprofessional. "I've always had my patience tried by people who think that work can become an extension of a hobby," he says.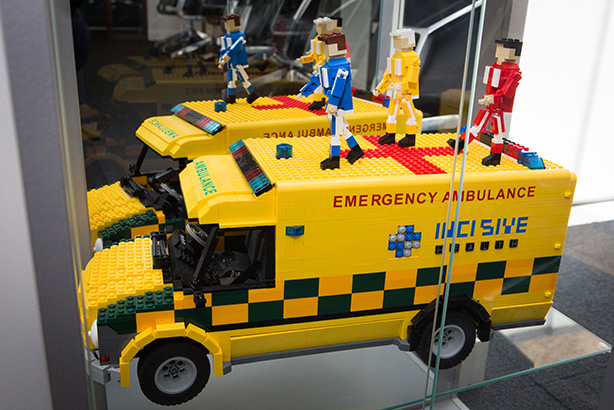 "For the most significant change, you need all the bits of the system to be working," Morgan argues, "so you need parliament to be doing stuff, you want the opposition to be doing something, you want the media to be reporting on it, you want to be helping the Government respond to it, you need to work with the NHS to make sure they're working on a solution to it, you can't focus on one bit of the system in isolation," he says.
One thing is for sure - all the bits of the Incisive system seem to be working. "We'll be a £5m consultancy at some time in the next year," Birtwistle says. Could it become an acquisition target? Last May, one of the fastest-growing agencies in the 2016 version of the Top 150, health-focused Pegasus, was acquired by health outsourcer UDG. Another sector specialist, Packer Forbes, was snapped up by Four Communications two months later.
Potential buyers have circled, but Incisive isn't ready for that just now, according to Morgan. "It feels quite exciting to be building this," he enthuses. "We're taking on exciting new projects. It's the most rewarding period in my career."