The Romans MD Misha Dhanak said the agency was "not ready" to open an office in the US to assist the Scottish brewer's expansion plans.
Manifest, which represented the fast-growing craft brewer between 2010 and 2015, will handle BrewDog's PR strategy across the UK, the US and Sweden, with the agency working on the account from its offices in the three countries. Manifest was appointed without a pitch.
BrewDog parted company with Manifest in summer 2015, moving its PR account to The Romans, the Mother-backed agency formed earlier that year by former Citizen Relations duo Dhanak and Joe Sinclair.
Dhanak told PRWeek the agency was "100 per cent gutted" about ending its relationship with BrewDog.
"We loved working with BrewDog and are super proud of the cabinet of awards we've won together. They asked us to open a US office to help with their world conquering expansion but sadly we're just not ready to send the Roman forces overseas - yet. We wish our friends at Manifest all the best; we used to love the BrewDog work they made back in the day," she said.
The Romans could point to notable success with BrewDog during its tenure, including winning two PRWeek Awards last year for the Equity for Punks crowdfunding scheme and for No Label, dubbed the "world's first transgender beer". The latter campaign also received a Cannes PR Lions nomination.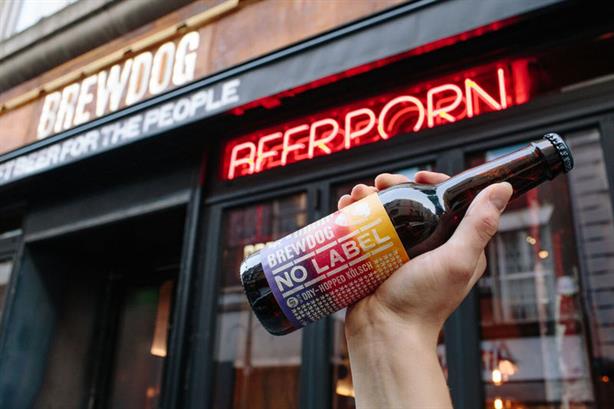 The US has been a particular focus for BrewDog in recent years. Last year it launched a US version of Equity for Punks to roll out pub and brewing operations in the country. Equity for Punks has been a huge success in the UK, raising more than £19m last year alone, and helping the company grow to a projected turnover of £70m in 2016.
BrewDog co-founder James Watt said: "We are now at a pivotal point in our growth and development, and need to introduce a strategic plan that incorporates our biggest opportunities globally. To start with, we'll be tasking Manifest with an all-out riot of a brief across our homeland in the UK, our new home-away-from-home in the USA, and our longest standing international market, Sweden."
Manifest's previous work with BrewDog included creating "protest" beer Hello My Name is Vladimir targeting homophobic legislation in Russia, and driving a tank to the Bank of England to launch Equity for Punks.
Alex Myers, founder and group CEO at Manifest, said: "Manifest and BrewDog have grown up together – and the work we have produced in partnership has shaken the dust from the beer industry. Since we last worked together, Manifest has opened offices in New York and Stockholm and BrewDog has continued its incredible international expansion, so when they approached us to get the band back together, we saw the potential to take our collaboration to another level.
"The campaign we're planning on delivering will not only live up to the creative standard we've set previously. But this time blow the doors off the global beer industry."
BrewDog continues to make headlines - last week it was caught up in controversy after it emerged that the firm threatened legal action against a Birmingham pub called Lone Wolf because it shared the same name as the company's vodka brand. BrewDog later apologised for what it called a "mistake".