Edelman directors kiss and make up
Flack got totes emosh this week at the beautiful sight of two Edelman directors setting aside their differences and learning to get along.
In December last year the firm hired Will Walden, an aide to pro-'Leave' Boris Johnson for four years up to and including the referendum, and at the same time announced the arrival of Stronger In founder Lucy Thomas.
Thomas, who is said to have been reduced to tears by last June's result, and Brexiteer Walden came together this week to pen a piece for The Times, in which they sing the praises of BoJo and his successor as London mayor, Sadiq Khan - both of whom have put out calls for the people of the UK to forget their referendum differences this week.
The pair write: "Like the unlikely bedfellows of Boris and Sadiq, we as a country need to move forward together... how do you push for the best possible outcome if you're shouting?"
A beautiful sign of unity if ever Flack saw one.
Party time at Pagefield
Although now slightly regretting the third Negroni, Flack had a great time at politico-corporate agency Pagefield's party last night.
In the unusually spring-like weather, the bash spilled out into the Soho courtyard that is Pagefield's expanding home.
The consultancy's irrepressible founder Mark Gallagher was sporting a red tie to match his favoured Negroni cocktail, and to temper the blue-blooded and Brexit-supporting majority in the crowd.
Flack once again spotted Daily Mail political journo Andrew Pierce, former cabinet minister (now Baroness) Virginia Bottomley and other figures from the right wing of the political spectrum.
That said, guests also included ITV News anchor Alastair Stewart and the Dorchester Collection's PR supremo Julia Record. And Pagefield's chairman, Sir Christopher Meyer – a man associated with the Blair era of British politics – was keen to point out that Pagefield maintains a lively 'plurality' of political views. He admitted that he personally voted to remain in the EU (unlike Mrs Meyer, we are told).
Indeed, Sir Christopher, as could be expected of a former Ambassador, gave a sparkling speech; stressing that regardless of one's views of Brexit, the only way forward now is acceptance and pragmatism (although he was keen to keep Pagefield's baying 'leavers' entertained with gags such as "a German joke is no laughing matter").
The party roared on until late, with politicos rubbing shoulders with Pagefield's clients and 'potential clients'. Although with the Negronis continuing to flow, many of the latter conversations will no doubt quickly be consigned to same historic dustbin as EU laws.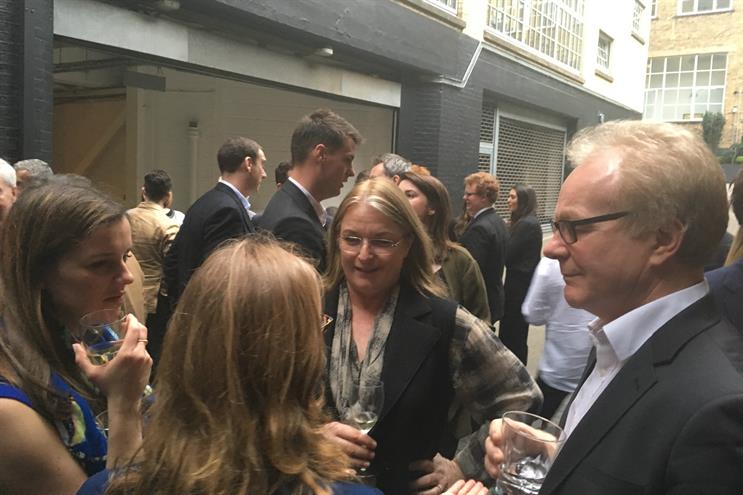 In the (Pretty) Green corner…
Many agency PRs, Flack reckons, have wanted to come to blows with a client at one time or another. But this comms champ has taken it one step further.
Ben Davies, account executive at PR shop PrettyGreen, came fist to fist with Josh Turner from client Maximuscle in a charity boxing event last weekend. Both underwent eight weeks of training for the big bout, including training alongside pro boxer Anthony Yarde.
"I don't really remember too much of what actually happened when the bell went," explained Davies, writing on the agency website.
"There was a bit of punching, a lot of missing, some hugging and a lot of counting down the seconds praying the whole thing was going to end.

"What I did find surprising is how quickly we both seemed willing to hit each other, to the point I became suspicious my client must have secretly hated the Christmas present we got him this year."
Flack wouldn't want to speculate about the real reason for his opponent's lust for getting punchy. Anyway, cheered on by a 500-strong crowd, including many PrettyGreen-ers, Davies was named the winner after the fight was stopped in the third round.
Davies (pictured below, left) described winning as "a weird sensation". "Obviously I'd rather that than lose but ultimately I just wanted the whole thing to be over, have a few beers with my clients and laugh about it.

"Following all that, would I recommend punching a client in the face? Absolutely… as long as you have 500 witnesses." Sound advice.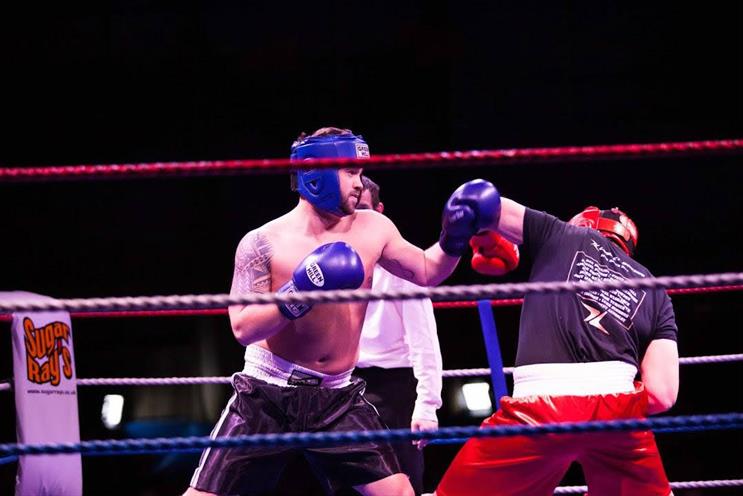 Raise your voices
Flack was a gatecrasher at the Women in PR/PRWeek reception on Tuesday announcing the launch of the next Mentoring Project, the joint scheme to encourage female leaders in the PR industry (stay tuned to PRWeek over the next few weeks for details on how to become a mentee).
WIPR president Mary Whenman gave a passionate address at the event, held at the Library club near Covent Garden, followed by a brief discussion of the timings from PRWeek deputy editor John Harrington. Both deserve commendation for their efforts, forced as they were to raise voices over what sounded like a (mic'd up) inspirational speaking event featuring much whooping and hollering within easy earshot below.
Feels like a fitting metaphor for the scheme, somehow.
Amazing evening with @WIPRUK @prweekuknews @John_Harring @rosannahead #mentoring pic.twitter.com/Xba2tXE0Eh

— claire foster PR (@claireleonePR) March 28, 2017
Good reputations, bad press and known unknowns
Flack noticed that arch communicator and Malcolm Tucker sound-a-like Alastair Campbell was interviewed by Gorkana for his new role as editor-at-large of freshly minted media outlet The New European this week (congrats on your long-awaited return from the dark side, obvs).
During the interview, Campbell was asked what he thought was the most demanding aspect of PR. He gave what Flack can only describe as an answer worthy of former Secretary of State Donald Rumsfeld's infamously opaque "known unknowns" quote.
Campbell replied: "It's possible to get a very good reputation for what you do while also getting very bad press for what you do. I don't confuse bad press with a good reputation. I think I've got quite a good reputation, definitely in the industry, but I get a lot of bad press and I have done for a long time."
Unpick that, if you dare.
He's back: Hack turned flack gets hack-sack flak
Unsurprisingly, there was a surge of social media reaction this week to the news that jailed former tabloid editor and Number 10 comms chief Andy Coulson has been hired to lead PR for Telegraph Media Group but, to save Flack's valuable time and effort, this one tweet pretty much sums up the other (conservatively estimated) 3,798:
@prweekuknews pic.twitter.com/bI3K42XiQZ

— Rebecca Roberts (@rebecca7roberts) 31 March 2017
Bloch rock shock
Frank MD Andrew Bloch, one of the industry's most perceptive tweeters, hit the nail on the head this week regarding this regressive billboard ad. When will people learn?
Sometimes, it's OK to throw rocks at the ad agency who came up with this billboard ad... pic.twitter.com/eNnZYduu7O

— Andrew Bloch (@AndrewBloch) March 27, 2017