Led by Kindred, the contract will also involve local PR services provided by Active Profile and O PR, and it will pay up to £80,000 for crisis PR support and training for a one-year contract which could be extended to two years.
DBS, which is funded by the Home Office, replaced the Criminal Records Bureau and the Independent Safeguarding Authority in 2012.
It has since faced repeated criticism for mistakes and delays in vetting people and featured in a number of negative reports in the mainstream media.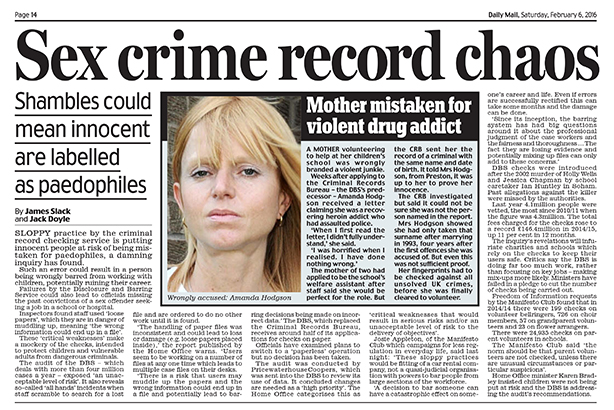 It emerged last year that an audit by PricewaterhouseCoopers, sent by the Home Office to review the way in which the DBS works, warned of "critical weaknesses" which meant innocent people could be at risk of being labelled paedophiles whilst convictions of sex offenders might be missed.
And last month it was reported that thousands of people are missing out on jobs due to delays in vetting - with some waiting six months for clearance.
Dealing with such situations will be the focus for much of Kindred's work over the coming months.
The Letter of Appointment regarding the contract, which began this month and will last at least one year, outlines what will be expected of the PR agency.
One of the main tasks will be "acting and advising to minimise the negative impact an incident or scenario has on the public reputation of the client", as well as "evaluating success of crisis management work".
It will also be required to provide "ad hoc monitoring of various media channels and platforms to stay abreast of potential reputational damage".
The document also states how DBS "will also require reputation management support via an on-call service, ready to minimise negative public perception. This service will be available 24 hours a day, 365 days a year".
A DBS spokesperson said: "The appointment of Kindred, along with Active Profile and O PR, will provide DBS with an additional layer of resilience and expertise. The contract will involve media training, media and social media monitoring, and out-of-hours PR support."


---
• Click here to subscribe to the new FREE public sector bulletin to receive dedicated public sector news, features and comment straight to your inbox.