Last year PR agency The Romans was briefed to launch Black Cow's milk vodka, and decided to recreate the famous 1989 milk advert, using the original cast.
Other than replacing the milk with vodka, the agency produced an exact replica of the original ad.
The ASA received two complaints about the remake, which has since been taken down, though can still be viewed below. The regulator said it agreed that it encouraged consumers to adopt "unwise styles of drinking and encouraged excessive drinking". This breaks the CAP Code, which the ASA enforces.
Black Cow co-founder Jason Barber told PRWeek: "Black Cow is rapidly growing and now available in over ten countries worldwide but we sadly don't have a TV budget just yet. So we're very grateful to the two complainants for giving us a second reason to talk about how delicious Black Cow Pure Milk Vodka is."
The Romans as an agency did not respond when contacted by PRWeek.
Although ASA accepted that the ad was a parody, a spokesman for company told PRWeek: "At the heart of the ASA's rules is the principle that ads should not contain anything that is likely to be misleading, harmful or offensive. Ads should also be socially responsible.
"PR professionals should think carefully about the audience that is likely to see their ad, the context in which it appears and prevailing standards. By taking these factors into account they can go a long way to avoiding prompting complaints."
The complaints also related to two other Black Cow vodka ads. The first was a cartoon (below) in magazine The Week, while the second was a video ad on Black Cow's website. Neither was created by The Romans.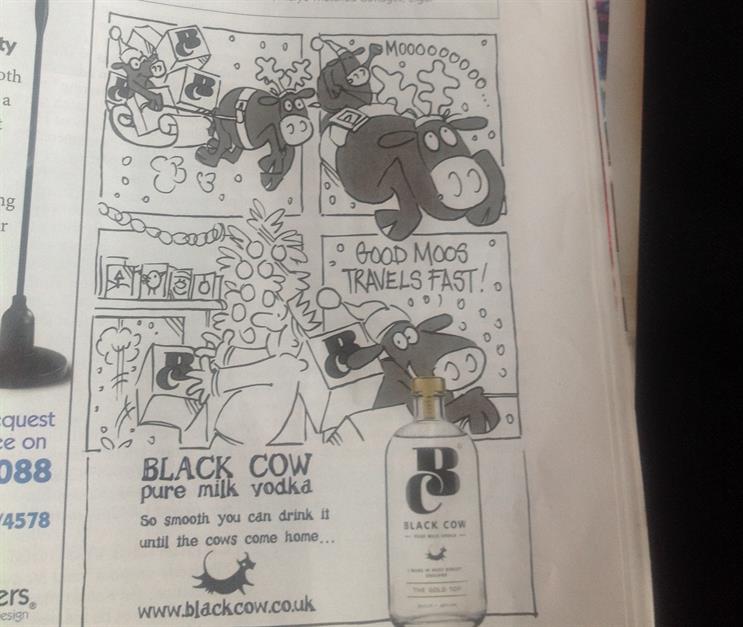 The cartoon was judged not to promote excessive drinking, and was not found to be socially irresponsible or likely to appeal to children.
In response to allegations, Pure Milk Vodka, which owns the Black Cow brand, said the vodka was a "super premium" product costing over £30 per bottle, and is not intended to be bought or consumed in excess.
The video ad (pictured below), which features a man and a woman walking through a meadow in slow motion, was judged to link alcohol with sexual activity and was therefore found in breach of the CAP Code.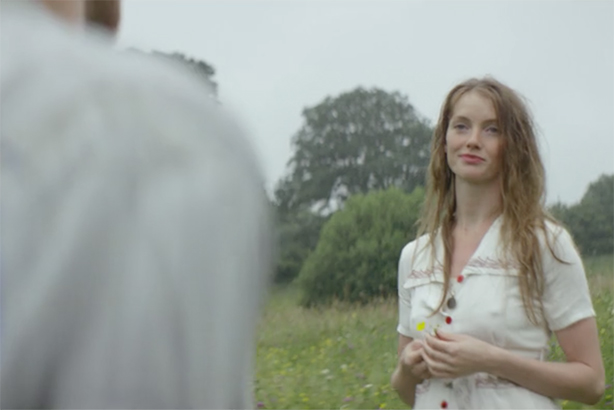 The advertising industry established the ASA as an independent body that investigates complaints and rules on whether ads should be changed or withdrawn.
In 2004 the ASA took over responsibility for regulating TV and radio advertising in the UK. Prior to this, Ofcom regulated broadcast advertising. The ASA's remit also includes press ads, ads on the internet, advertising claims on a company's website, and commercial emails and text messages.


---
Click here to subscribe to PRWeek – you'll get essential breaking news, views & expert analysis; an exclusive UK Daily News email bulletin; industry-leading reports such as the Power Book, Global Agency Business Report, Best Campaigns & Best Places to Work; and a whole lot more.