It was another strong year for the U.S. economy, based on markers such as GDP growth, the unemployment rate, and blue-chip stock gains.
Unemployment dropped in November to 4.6%, the lowest it has been since August 2007, meaning the U.S. economy was close to full employment. And the Standard & Poor's 500 index ended the year with a gain of almost 12%.
Yet following President Donald Trump's election victory, surveys showed a significant dip in consumer confidence among Democratic voters, who statistically hold the majority of jobs that now power the U.S. economic engine.
In media-directed sound bites, economists have expressed concerns that   Trump's protectionist stance to keep manufacturing jobs from being relocated overseas could ignite trade wars. They also point out the continued strength of the U.S. dollar against currencies worldwide could hamper economic growth.
"The news cycle of conflicting messages has created conflict in terms of what employers under­stand or assume is happening in the job market versus what is actually going on," concedes Karen Bloom, principal at recruitment firm Bloom, Gross & Associates.
Rest assured, though: The PR workforce's skills are very much in demand. That is reflected in the 2017 PRWeek/Bloom, Gross & Associates Salary Survey of 1,041 U.S. communications professionals.
In the big picture, three of four respondents reported a salary uptick over a 12-month period. The majority of PR pros (57%) agreed they are well compensated. A tiny minority (3%) believe their job is under threat due to economic conditions.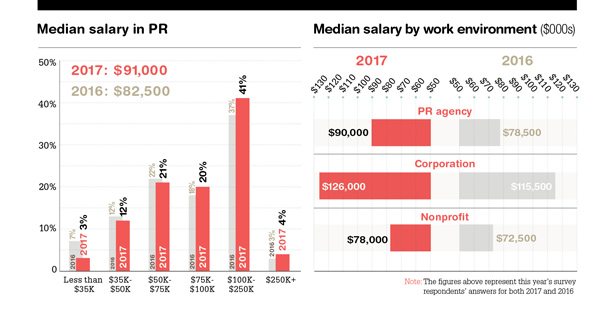 While the new administration may prove unpredictable, emerging technologies continue to change industries and communications platforms and such sectors as energy and pharmaceuticals show new resiliency owing to expected deregulation.
"Smart employers understand that the professional services segment is very different from what we've been hearing about the rest of the economy," Bloom says. "They know this because they still have a hard time finding highly qualified people, especially at mid to senior levels."
Recruitment and compensation
Gary Rudnick, co-CEO of Golin, says "the last 12 months of hiring activity have been similar to previous years — with growing business, specialized needs of clients, and a competitive market driving our recruiting efforts and needs. We continue recruiting aggressively. In January, in fact, we added someone to our recruiting team focused on digital and interactive candidates."
"Mid and senior levels are where we have seen the most activity," Rudnick adds.
And compensation needs to be as competitive as ever, contends Denise Young, VP, corporate affairs for  Wrigley Americas. "Employees want to be happy with the place they work, but I would be remiss to say salary is not important — it is, of course, important," she says. "It's how you show your employees you value them."
Most PR pros (65%) would decline taking a pay cut or salary freeze at another company in favor of job security. That is a good figure for any professional sector, but it's down from 71% a year ago and from 68% the year before that.
That dip — and the number of respondents who left an employer owing to a layoff, which doubled to 12% — suggests some instability in the job market.
It may be more on the agency than corporate side. In 2017, comms firms will increase their headcount, but likely not at the pace of last year, according to the survey. While 13% of respondents in 2016 said they expected agency headcount to expand significantly, only 7% said the same thing this year.
More respondents than last year (64% vs. 58%) expect staff increases to be moderate.
No one expects a reduction in their agency headcount, but it's worth noting a few major PR firms culled their staffing numbers in 2016. Coyne PR eliminated 28 staffers and temporarily froze its 401(k)-matching program after what was termed overstated projections by its former CFO. Sources told PRWeek that MSLGroup also made job cuts last year that affected employees across U.S. offices.
Another sobering statistic for agencies is that 75% of in-house respondents characterized their need for agency communications support as "flat." Only 48% said the same thing a year ago, when many expected to hire additional support from agencies (38%).
This isn't to say that client PR spending will stagnate; in fact, far from it. Executive recruiters foresee corporate PR departments doing more internally than had been the norm, this after years of having outsourced a lot of comms needs.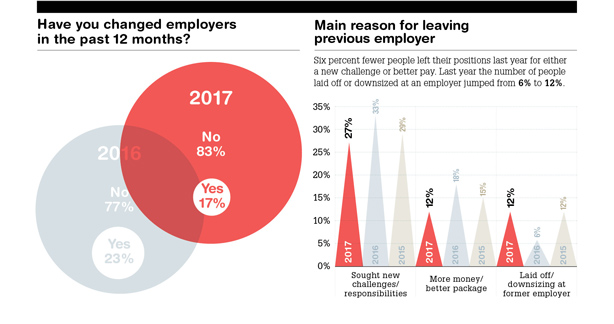 "Organizations had been running pretty lean during the recovery. But now that they are making money again and the economic outlook has improved, they are staffing back up," Bloom points out. "It's a cyclical phenomenon — and we're at that place again for corporate PR departments. Organizations are saying, 'We need to have these skills that we've really been struggling without in-house.'"
On the move
Of the 17% of pros who changed jobs last year, 29% made a client-to-client switch (up from 23%) and 9% to client from agency.
According to the survey, the primary motivation for a PR pro to make a job change (27%, down from 33%) was new challenges and responsibilities. Promotion to a higher-ranking position (15%, up from 13%) followed.
Only 12% said they left for more money, down from 18% a year earlier.
Brian Phifer, CEO of global executive recruitment firm Phifer & Co., says compensation needs to be competitive, but the appeal of an in-house position is no longer about a richer compensation package.
I am not looking for someone who is just good at the job today, but for someone also poised for a new role tomorrow

Denise Young, Wrigley Americas
"Marketers are aware a lot of people want to go or stay in-house," he says, "so salaries are not parallel to agency salaries anymore — they are lower. That resurgence of hiring and interest in in-house departments has made it more competitive for agencies."
To counter competition, agencies have sweetened benefits packages. Last year, Golin rolled out Life Time, a program that gives employees unlimited vacation time and work-from-anywhere flexibility.
"Our recruiting team has received an increase in résumés of approximately 15% to 20%," Rudnick reports. "Many candidates specifically refer to this progressive program. It's not so much that they want or expect a lot more time off, but rather because they want to work somewhere that respects their interests outside the workplace and that embraces flexibility.
"This is what we had hoped for with Life Time," he says, "and in many ways it has come to fruition."
More than half of survey respondents said they were entitled to 11 to 20 days of paid vacation; only 6% had more than 30 days. This suggests unlimited time off is still a rarity for most PR pros.
JetBlue lures people with free standbys, a cor­porate culture that empowers employees to interact with and help customers, and job descriptions that are integrated in scope, says Nancy Elder, VP of comms.
"You don't join an airline for financial glory, given the volatility around the price of oil and weather," she points out. "People join us for other reasons."
The 22-person comms team at JetBlue oversees social media, media relations, internal and external relations, and creative services support including videos and graphics, but those functions are in no way assigned to specific employees and to them alone.
"We look for someone who brings generalized capabilities as opposed to a specialist in digital or traditional media relations or internal communications," Elder says. "For every one of our positions, they're going to end up doing most, if not all, of those things. We look at comms in an integrated fashion, which appeals to a lot of people."
With more positions opening up in corporate PR departments, agency people may look to make the jump who haven't before. And they would do so for good reason: Corporate-side experience is highly valued by hiring decisionmakers.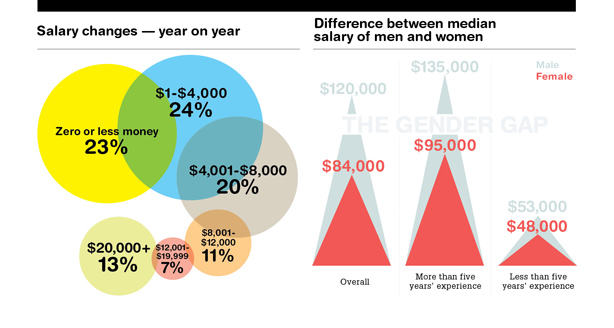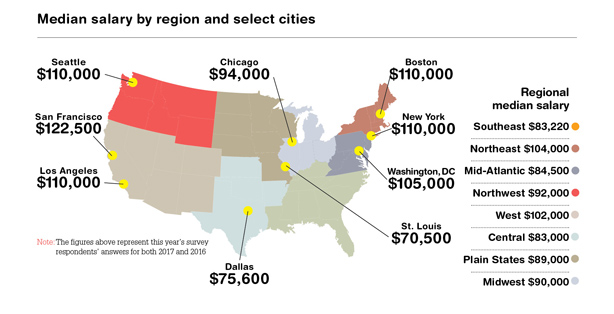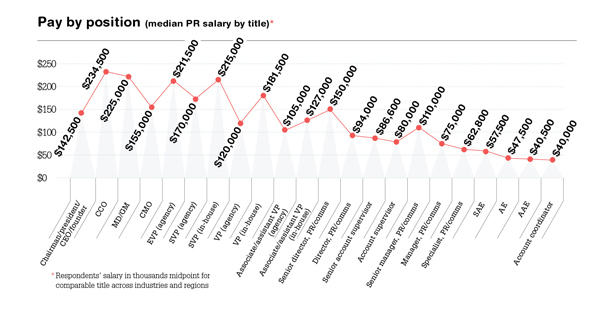 Before taking a self-imposed break from his 30-year-plus career in comms last fall, Chris Gidez had been director, global enterprise reputation and media affairs at Caterpillar. Prior to that, he spent a decade at Hill+Knowlton Strategies, where he had held a stint as VP, global practice leader for crisis, as well as positions in the energy and risk-management practices.
He explains that he is open to recruiting an agency person to a corporate PR function for their ability to work in a fast-paced environment and juggle multiple projects.
"I'd be nervous about hiring a mid- to senior-­level person who has only been on the consulting side, however," Gidez adds. "You want to make sure they can adjust to and understand the different dynamics of a corporate versus agency environment."
Conversely, he says he would also be nervous about hiring someone who had been at the same company for the past decade. "You want to have a lot of different experiences on your résumé without looking as though you've just jumped from salary to salary."
Agencies and marketers remain open to candidates outside the office geography for which they are recruiting, even if half of the talent open to it would need financial incentive.
The survey found that 80% of pros would only relocate for a higher salary. Hiring decision leaders say they're willing to offer a higher salary in addition to paying for moving expenses for the right person.
"Wrigley is based in Chicago, but there is no requirement or preference to look only here or in any other city in which we're based," Young says. "Finding the best talent and the right fit are more impor­tant than having someone locally who checks off the criteria, but isn't quite right for us."
Wrigley wants people who exhibit a passion for growth, on-the-job learning, and career advancement.
"I am not looking for someone who is just good at the job today," she adds, "but for someone who is also poised for a new role tomorrow or in a couple of years. For  Wrigley, candidates are business leaders. I consider myself first and foremost a business leader who works in the corporate affairs function."
Employer as brand: a wider pitch
With nap pods, onsite haircuts, and free chef-prepped food, Google's work environment tells a story about a company that cares for staff and their well-being, as well as cultivating creativity. Entertainment pop-culture agency PMK-BNC must be like tech giants in getting its brand to prospective hires outside Los Angeles, says CEO Chris Robichaud (inset, right).
"We've done a good job in the past few years of telling our story," he says, noting PMK-BNC's workspace is dog-friendly and offers nutrition and yoga sessions throughout the year, as well as free gym membership and shared shuttle rides to the LA office.
"But our Achilles' heel is getting that story out publicly so prospective candidates see what we're doing," he admits. "That will make the first step [in attracting candidates who don't know us] easier for us."
Many companies build their employer brand around the corporate good they do — especially as they look to attract and retain millennials. Of the 1,041 comms professionals surveyed in the 2017 PRWeek/Bloom, Gross & Associates Salary Survey, 45% will make salary concessions to land a job at a company they deem to be a good corporate citizen.
Wrigley Americas makes a point of promoting its commitment to volunteerism. It gives employees time off to give back to their communities, whether it's planting trees in a park or other community projects.
"This resonates with and attracts millennials," says Denise Young, VP, corporate affairs for Wrigley. "Our commitment to volunteerism goes a long way with employees."
Opportunity abounds for PR pros boasting tech savvy to make a move to a tight job market like San Francisco's. Starting PR salaries average almost $70,000 right out of college, according to estimates from Fred Bateman, CEO and founder, Bateman Group. And he estimates a top pro with several years of experience can command between $250,000 and $300,000 annually at a midsize agency, plus a performance bonus of between $20,000 and $40,000.
Bateman says the firm often looks outside San Francisco for people, noting the amount they'd have to pay for someone locally would get them a recruit from across the country with much more experience. In recent years, the firm has enticed staffers from Seattle, Boston, and New York — even as far away as Australia.
When it comes to making job offers, multinational employers might want to think twice about work assignments and placements abroad as a selling point.
Such opportunities have lost their allure for many PR pros. Almost half of them (49%) are unwilling to consider an overseas comms position (the number of "very" unwilling is up substantially from a year ago).
"I used to hear all the time from candidates who'd say, 'I'd love an assignment in London or a chance to be sent to Italy or Asia,'" Bloom says. "People used to romanticize it, but no longer."
She notes a spate of terrorist attacks in other parts of the world, as well as social unrest caused by economic and political upheaval (think Brexit), as key reasons. "The climate around the world just feels a lot more negative," Bloom points out.
Rainmakers, data, and thought diversity
The survey found a range of salaries for pros, and in joining their current employer a range in pay increases. While some joined their current employer for less than a $5,000 bump (10%, up from 8%), others saw significant raises — between $25,000 and $50,000 (22%, up from 17%). Who is commanding top dollar?
People who can see issues from all sides, who bring a diversity of ideology and aren't strident, let us provide the best counsel

Lisa Osborne Ross, APCO Worldwide
In San Francisco, it's all about the rainmakers.
"People who can close new accounts against fierce competition and successfully ramp and retain them are invaluable," Bateman says, noting few people "bring true domain expertise, especially in the enter­prise technology sector together with seasoned effective communications counsel and proven capability of making their teams and clients fall in love with them in equal measure.
"These people are true unicorns," he adds, "which is why so many of us put more effort into growing our own and hiring well at the junior and mid levels."
Todd Defren, CEO of Shift Communications, says his agency is always on the hunt for job seekers who understand and embrace the value of data-driven PR programs. Candidates who not only bring versatility, but also a proven comfort level with using data to inform their decision-making should be in the driver's seat.
"Tactical mid-level roles [SAEs and account man­agers] are a perennial challenge to fill," he says. "A candidate with four to six years of experience who will come in and have an immediate impact — that is hard to identify. We have more entry-level candidates than we can handle. And we rarely hire at the senior level, as we like to grow talent from within."
Candidates who can bring a diversity of thought to organizations in terms of political ideology are also being sought out, particularly by agencies and clients reacting to Trump's presidential win.
Lisa Osborne Ross, MD of the Washington, DC, office of APCO Worldwide and a former senior Clinton administration official, has made a number of hires who can work on both sides of the aisle.
"If you assemble a team and they are all East Coast Democrats, I don't care what their gender, sexual orientation, or color, you're going to have a very narrow perspective and miss insights that may be pertinent to your clients or business," she says. "We want people who can see issues from all sides, who bring a diversity of ideology and aren't so strident in their positions. That is how we'll provide the best and most comprehensive counsel to our clients."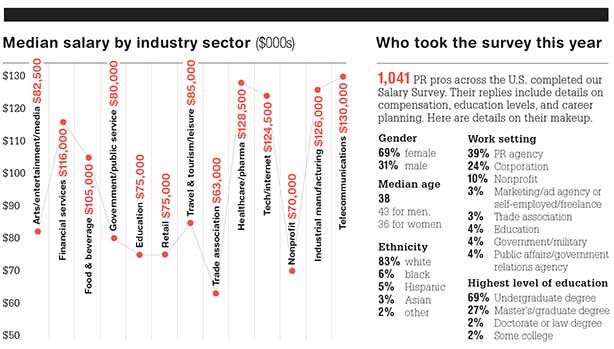 Recruiting: no more off switch
Bloom says clients still struggle with moving fast enough to acquire top talent. She says if companies drag their feet in making an offer, they often miss out on their best hire, who interprets slowness as indecisiveness or bureaucracy. "It is a dynamic hiring market," she says. "We're having to talk to all our clients and remind them that, once they engage in the hiring process, they need to move fast."
Some have gotten the memo. As a result, they are investing in a recruitment pipeline so if a critical role needs to be filled, they can tap into a pre-identified high-quality pool of talent much faster.
"We've had folks move into some really exciting new jobs in the past year and we've had to be very active in hiring," JetBlue's Elder says. She explains the airline has been able to move quickly on these replacement hires because the PR department had already identified qualified and interested prospects.
"I'd say 75% of the folks we've hired in our department over the past year have been from significant referrals. They are also people who had said to us, 'Let me know when something comes up, I'd love to work within your organization,'" Elder says. "They had been on our radar."
More agencies also operate with the understanding that they can no longer afford to switch into hiring mode only when people depart or the agency lands a big account. That's certainly the case at PMK-BNC, which manages entertainment PR programs for major brands, as well as representing actors, directors, and other notables in the entertainment industry.
In growing to 300 employees who are mostly in its Los Angeles headquarters (the firm also has offices in New York and London), CEO Chris Robichaud says PMK-BNC has spent a lot of time "creating a nurturing environment for people to come in and make their home. We want this to be a place where people can feel comfortable for years — even decades."
Even so, Robichaud realizes the firm is always going to have some level of turnover simply due to the nature of the business. That, "and changes in the marketplace happening so quickly you may need skill sets you might not currently have," means the pipe­line must never dry up. "You have to make sure you're ready for whatever comes next," he says.
Of course, filling positions quickly depends on the markets in which you're hiring. There can be wide geographic discrepancies.
In the past 12 months, Shift has hired 39 full-time employees. The agency has offices in Boston, New York, Austin, and San Francisco. Defren says its Austin office has proved easiest to hire for.
"The city has been growing at a breakneck pace," he points out, "so in our experience there are more candidates than there are positions. For a recent SAE post, for instance, we had 40 respondents within 10 days, and an offer was extended to a highly qualified candidate within 20 days.
"That was a far shorter time to hire than in the other cities where Shift maintains offices," he adds.
In getting that top PR pro, the speed at which you produce a strong offer — with competitive salary, appealing job description, and benefits and perks — might make all the difference.
The PRWeek/Bloom, Gross & Associates 2017 Salary Survey was conducted by Bovitz. Email notification was sent to 91,293 PR professionals and a survey link was posted to PRWeek's website and various social media channels. A total of 1,041 PR ­professionals completed the online survey between October 10 and November 3, 2016. The Premium edition of the Salary Survey will be released in mid-March.