Mr Kipling 'Bou-Cake'
In this inventive and eye-catching Valentine's Day campaign, PR firm Cirkle launched 'Bou-Cakes' for Mr Kipling. The limited-edition bouquets, which featured long-stemmed roses alongside Mini Battenbergs, Cherry Bakewells and French Fancies, were sold as Valentine's gifts, while bloggers gave away bouquets to their followers. According to Cirkle, the campaign received almost 14 million impressions on Twitter, Instagram and Facebook, and was the subject of 40 pieces of editorial coverage.
Some Valentine's Day gifts are good, others great. This @mrkiplingcakes gift is OUT OF THIS WORLD!https://t.co/8NzGcmhgcg pic.twitter.com/uTP6oX9kLf

— Tatler (@TatlerUK) 13 February 2017
Land Rover's #WeDealInReal
Tapping into RBS 6 Nations rugby fever, and in the run-up to the British & Irish Lions tour to New Zealand in the summer, Land Rover relaunched its 'We deal in real' campaign with agency FastTrack. The campaign was previously used for the Rugby World Cup in 2015. This time, the automotive brand – and its crew of ex-Lions ambassadors – is touring the country to find the "heroes of grass-roots rugby". Participants must submit a message through social media explaining why they embody the values of rugby – "resilience, integrity and passion". The winners will be rewarded with a place on the New Zealand tour as guests of Land Rover. Live events will take place at grass-roots rugby clubs and Land Rover dealerships, while #WeDealInReal will continue providing content via social media before and during the tour.
Ever dreamt of going on a @lionsofficial Tour? We are giving you the chance, WATCH the video to enter our competition! #WeDealInReal pic.twitter.com/vFlo81z3FF

— Land Rover Rugby (@LandRoverRugby) 17 February 2017
PETA targets Warhammer
PETA earned a slew of publicity about the use of animal fur when it sent Games Workshop a letter requesting that it remove the "fur trim" from its plastic Warhammer figures. According to the animal rights group, its request trended on Facebook and the PETA website received record traffic: nearly a quarter of a million visitors in 48 hours, meaning that more people were exposed to its "eyewitness footage" videos from behind the scenes of the fur industry.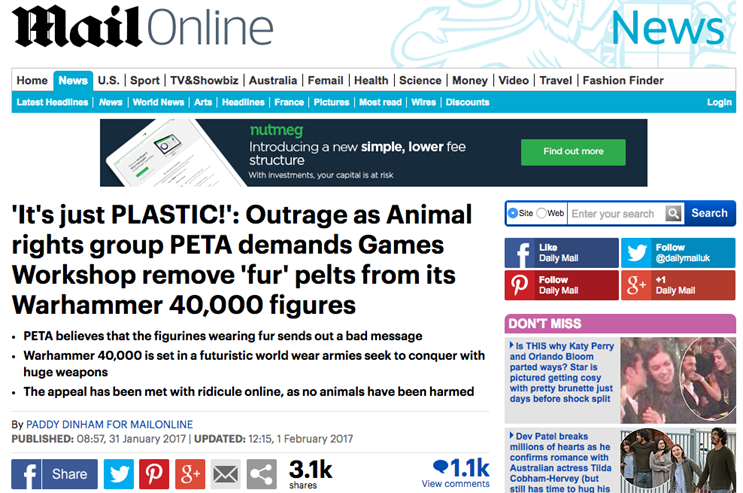 Paddy Power's 'Jurassic Park'
Paddy Power took a swing at Scotland's Muirfield Golf Club as it embarked on a second vote on whether to admit women as members. To highlight the club's 'men-only' policy, the bookmaker attached to Muirfield's gates a sign (below) reading: "Welcome to Jurassic Park". The prank was pulled off with McFrank, the Scottish division of London-based PR firm Frank. The result of the club's postal ballot is due before the end of March.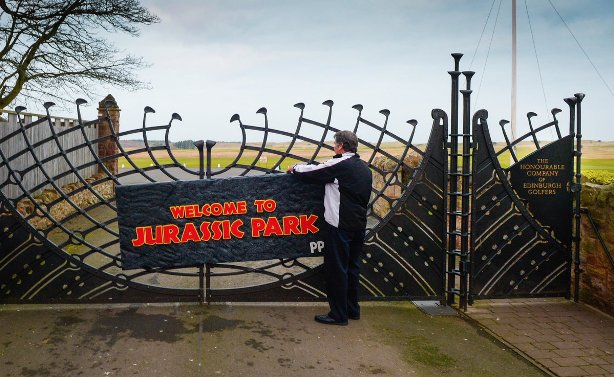 NICE uses Snapchat to target infections
The National Institute for Health and Care Excellence (NICE) used Snapchat in this original campaign aimed at connecting with young people. NICE's comms team shared 'snap facts' – using pictures and emojis – to explain how easily infections are spread and how quickly drug resistance develops. It used a geofilter to encourage Snapchat users near NICE's London office to take photos of themselves with the slogan "Fighting infection in London" to spread awareness. With a budget of £500, the social-media promotion was viewed more than 200 times and the geofilter reached nearly 5,000 people.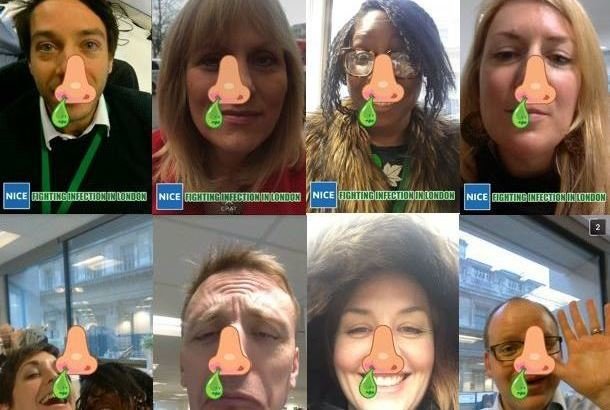 More: Five Campaigns we Liked in January: your winner revealed
---
Click here to subscribe to PRWeek – you'll get Essential breaking news, views & expert analysis; an Exclusive UK Daily News email bulletin; Industry-leading reports such as the Power Book, Global Agency Business Report, Best Campaigns & Best Places to Work; and a whole lot more.