Prawn Flack-tail
When a press release entitled 'WATCH OUT GARY LINEKER!' hit PRWeek's inbox earlier this week, Flack's immediate concern was that it was a case of mistaken identity and that a rifle-wielding Piers Morgan was on his way to Haymarket Towers.
Fears were allayed, however, upon further inspection. The email continued… "Another former football star is looking to take a bite out of the £1bn crisp market". Aaaaaand, relax.
Can you guess who… no, don't worry, it's Vinnie Jones – "Britain's best-loved hard man", apparently – who has been hired by The London Crisp Company as its new global brand ambassador.
As part of the role, Jones – "an avid crisp fan", apparently – will be the face of his very own "Salt & Vinnie-gar" special edition flavour. If only another crisp brand had thought of that.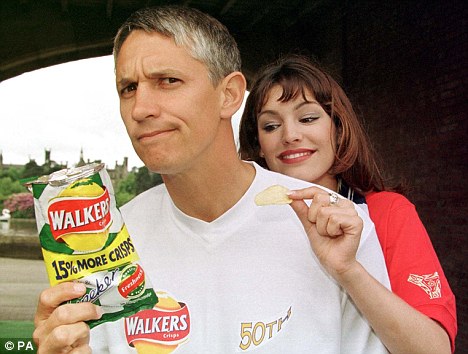 According to the release, Jones and Lineker are "set to re-ignite their - at times fiery - footballing rivalry, but this time by jostling for a share of the £1bn UK crisp market".
Shoot us now, Piers.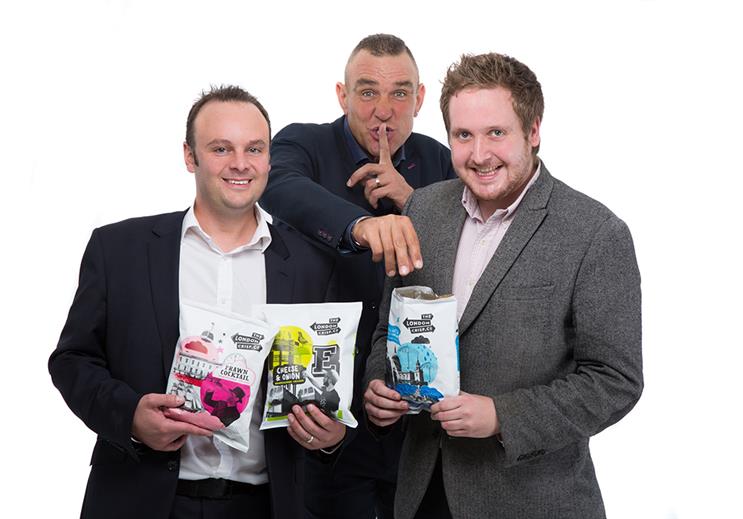 PR press trip woes
Staying with sport, and pity the PR person at the Israeli Tourist Board who organised for 11 star American football players from the NFL to visit the country on an all-expenses paid trip to improve Israel's image.
The Guardian reports that more than half the group pulled out at the last moment after the Israeli tourism minister claimed that the players on the trip would serve as "ambassadors of goodwill for Israel".
Michael Bennett, the Seattle Seahawks 'defensive end' (no, we don't what that is either) said he refused to be "used" in this way and dropped out, rapidly followed by several of his fellow players.
It pays to 'ave AVEs
PRWeek revealed on Wednesday that more than a third of UK PR agencies still use AVEs – advertising value equivalents – as a tool to measure the benefit of media coverage or a campaign.
This is despite AVEs being considered a dirty word, and one that the PR industry is desperately trying to bury.
But AVEs aren't going anywhere. That's probably because a lot of clients still demand them, and for some, they seem to pay well.
The industry is still using AVEs as a crutch. Ad cost & value of PR are not the same. If clients ask for it we should advise best practice. https://t.co/IbS7btZMfK

— Sara Collinge (@SaraCollinge) February 15, 2017
"We have a couple of clients who are wedded to it - one has her bonus partly paid against AVE metrics," one PR pro said in response to a survey on the subject by PRWeek and the PRCA.
Another agency-side PR said: "AVEs are of course nonsense... and are only used where a client's boss (or boss's boss) is bonused on it."
It would be remiss of Flack to suggest AVEs are only used to line the pockets of a lucky few, but the evidence seems damning...
Meanwhile, one PR veteran gave an insight into how long this argument has been going on. Much longer than the dawn of the internet age, it seems.
.@John_Harring "an outdated anachronism"? In PR since 1989 and AVEs never been valid. I talked about better system in PRWeek in Dec 92 pic.twitter.com/E2YPdYuCKM

— Stuart Bruce (@stuartbruce) February 15, 2017
Huntsworth health kick
Most PRWeek readers probably know Huntsworth as the owner of PR agencies Grayling, Red and Citigate, but more recently its Huntsworth Health arm has been the top performing part of the business, overtaking Grayling on a revenue basis in 2015.
Flack was interested to see that in its trading update on Thursday, Huntsworth referred to itself as "the healthcare communications and public relations group". Seems to indicate the direction of travel for the company, one assumes. Sign of the times.
Pun fun
Fancy a good pun? Of course you do. Thanks to Kaizo MD Rhodri Harries with this take on Daily Mail journalist James Slack becoming Theresa May's spokesperson:
Slack the Hack becomes top Flack... #pr #pun https://t.co/zstZzYVdVB

— Rhodri Harries (@rhodrih) February 13, 2017