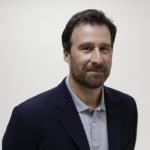 Thailand may make headlines for occasional political turmoil, with the resulting narrative predictably, and mostly inaccurately, about frowns in the "land of smiles." However, the real story is that this nation of 68 million offers economic opportunity in what is, by most accounts, the world's most dynamic economic zone.
When thinking of business in Thailand, one must also consider ASEAN, the South East Asian trading block of 10 nations, with 650 million people, a middle class growing richer by the day, and collective economic might of more than $2.5 trillion.
Thailand's companies wisely started building their businesses in neighboring markets years ago and are reaping the rewards. It's no surprise. Anyone who has walked down the street in Thailand knows it buzzes with commerce. While 60% of the economy remains manufacturing-based, entrepreneurial spirit is everywhere: street food stalls, ecommerce endeavors and developers of Bangkok's ever-changing landscape are just a few examples of how nothing and no one sits still for long.
That's not to say everything is perfect. People were devastated by the death of King Bhumibol last October; mourning continues. With frequent bouts of government stimulus, economic growth of 3% should be better. Thailand has lost out to Singapore as the place where most multinationals build regional headquarters.
Politics remains an issue, and there are concerns about an aging population. Nonetheless, Bangkok remains the world's most-visited city and growth in the capital is far better than the national average. The country balances relations with China and Western allies, which many of its neighbors find hard. And last but not least, like many countries in the region, Thailand has some of the world's friendliest, most fun-loving people. For PR firms, this means most offices will have a great culture—and the annual party may last until 2 a.m.
Many companies are seeking to invest and do business in Thailand and the region. So how can you ensure your business makes the most of this opportunity?
Think digital
The most powerful media companies in the region are familiar global platforms Facebook, Instagram, Google, and LinkedIn. Traditional Thai media continue to seek the best way in a digital world and are key to the conversation, particularly if influencing policymakers is of interest. No campaign is complete without a strong social and digital component.
Prepare for ups and downs
ASEAN's emerging markets all have their challenges. This is why it's important to have a multi-market strategy; if one faces a tough year, another may exceed expectations.
Push back against protectionism
The global zeitgeist favoring protectionism over trade is cyclical, but the emergence of the ASEAN region, the growth of Asia and global trade is structural, and the changes of the past 30 years are irreversible. Trade will continue: it's up to leaders in the West to decide whether they want to be a part of it.
Make your PR future-oriented
To raise your company's profile, test pilot programs in AR and VR, create content marketing properties and campaigns that work across all platforms, and be sure to have a big, bold creative idea behind every campaign.
Campaigns here have local requirements, but good PR and comms practices are not all that different from the rest of the world.
In many ways, Thailand, and especially Bangkok, offers the best of east and west, both old and new.
Brian Griffin is chief executive of Vero Holdings

THAILAND, BY THE NUMBERS

GDP growth rate
2013: 2.7%
2014: 0.8%
2015: 2.8% (CIA est)
GDP composition by sector origin
Agriculture: 9.1%
Industry: 35.7%
Services: 55.1% (2015, CIA est)
Import partners
China: 20.3%
Japan: 15.4%
U.S.: 6.9%
Malaysia: 5.9% (2015, CIA est)
Population: 68,200,824 (2016 CIA est)
Population split: 50.4% urban (2015 CIA est)
Currency: Thai baht (THB)
Capital city: Bangkok
Major language: Thai (official)
Average life expectancy:
Male 71.5 years; female 78 years (2016 CIA est)
GDP U.S. $1.1 billion (2015 CIA est)
GDP per capita: U.S. $16,100 (2015 CIA est)
Unemployment rate: 0.9% (2013 CIA est)
Internet users: 26.7 million (2015 CIA est)
MEDIA
Newspapers: Thai Rath, Daily News, Kom Chad Luek, Khaosod, Thai Post, Manager Daily, Bangkok Post, The Nation, Chiang Rai Times, Post Today, Business Day, Pattaya Mail
TV: Channel 3, Royal Thai Army Radio and Television Channel 5, Channel 7, Channel 9 MCOT HD, National Broadcasting Services of Thailand, Thai Public Broadcasting Service
Radio: Radio Thailand, Cool Fahrenheit 93, FM ONE 103.5
Influential companies: PTT, Charoen Pokphand, Siam Cement Group, Thai Oil, IRPC, Central Group, Indorama Ventures, Kasikornbank, Thai Airways, Thai Beverage, King Power
PR AGENCIES
Hill+Knowlton Strategies, Weber Shandwick, MSLGroup, FleishmanHillard, Ogilvy Public Relations, Burson-Marsteller