Superdrug - #SexOclock
Superdrug has launched a range of eight 'Sex O'Clock' lubes, with different times and days on them. This cheeky campaign is designed to help couples whose sex lives have become stuck in a bit of a rut, said PR firm Well Hello, which devised the idea. The lubes went on sale on Superdrug.com last week, and will stay on while demand lasts, the agency said.
Are you more Friday evening or Sunday lunch? https://t.co/pFlkCXX0jd pic.twitter.com/214f7LFk6S

— Superdrug (@superdrug) February 10, 2017
Fitness First - #TrainTogether
Health-and-fitness chain Fitness First is inviting members to bring a friend to train with them for nothing throughout the whole of this week. Partners are also encouraged to try a range of workouts, devised by pilates instructor Lilly Sabri and Fitness First personal trainer Luke Chamberlain. Halpern created the campaign following the success of its Blue Monday stunt, in which Brits were offered free access to all 58 Fitness First gyms for one day.
Train with a friend for free between 13th – 19th Feb. When they join you
will receive a £50 Reebok voucher. Terms apply. pic.twitter.com/L5RmroBaOH

— Fitness First UK (@FitnessFirstUK) February 12, 2017
Burger King - Valentine's cup
The fast food chain has created the ultimate Valentine's Day product - a soft drink cup lid featuring holes for two straws. Sort of like Lady and the Tramp, but with a fizzy drink. According to ad agency Buzzman, which came up with the idea, the cup may also help you share more than just a beverage with your Valentine.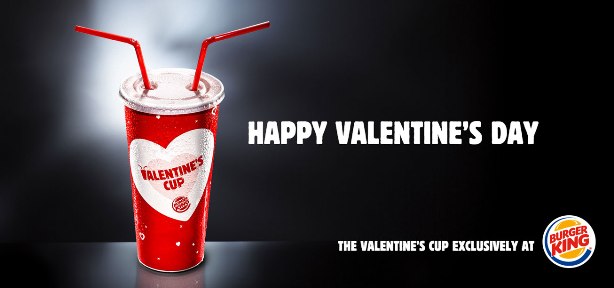 Debenhams - Drive Thru store
For those of us claiming to be time-poor this Valentine's Day - or forgetful and lazy - Debenham's has come to the rescue with its department store "Drive Thru", located outside the Debenhams store in Manchester's intu Trafford Centre today. The pop-up is designed for anyone filled with dread at the thought of being a labelled a 'lingerie lingerer', claim they don't have the time to shop, or don't want to be seen bumbling through the bra section, said PR firm Frank, which created the (probably) life-saving campaign. If successful, similar services will be rolled out across Debenhams stores for Mother's Day, Father's Day, and Christmas, the agency said.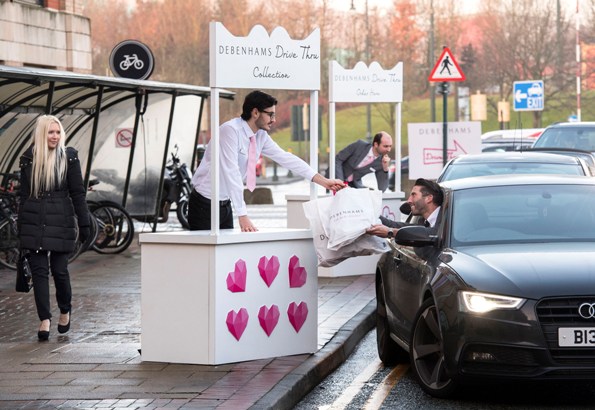 Mr Kipling - Bou-Cake
PR firm Cirkle recently launched a range of 'Bou-Cakes' for its client, Mr Kipling. The agency created three distinct bouquets, which featured pink roses alongside Battenbergs, Cherry Bakewells and French Fancies. As part of the stunt, 100 Bou-Cakes were sold as Valentine's gifts, while bloggers were also brought in to give away a handful of the bouquets to their followers. According to Cirkle, the campaign received almost 14 million impressions on Twitter, Instagram and Facebook, as well as 40 pieces of editorial coverage.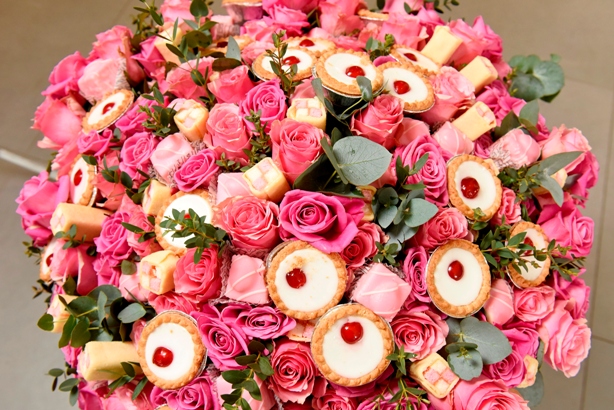 Peperami - #PorcByPeperami
It wouldn't be Valentine's Day without everyone's favourite pork sausage snack Peperami launching its own fragrance, Porc. To get your hands on a bottle, @Peperami is asking for tweets with your sexiest sausage impression.
Get your hands on a bottle of #PorcByPeperami – just tweet me your sexiest sausage impressions! Haa! pic.twitter.com/K3XudMRlTF

— Peperami Animal (@Peperami) February 11, 2017
Domino's - #ValenDineIn
Pizza delivery chain Domino's wants you to forget the fuss of going out this Valentine's Day and do what you really want – order a pizza. It has launched an event on Facebook. Those who 'attend' will receive an exclusive Snapchat card, allowing you to invite your better half to #ValenDineIn with you too. All attendees will also have the chance to win a Domino's 'Box Of Love'.
Coca-cola London Eye – #EyeLoveLondon
This campaign, created by The Red Consultancy for Merlin Entertainments, gives people the opportunity to post a digital love letter to the capital by sharing the London view they love the most. Social media posts tagged with #EyeLoveLondon will help turn one of the capital's most iconic landmarks pink this Valentine's Day. The Coca-Cola London Eye will glow dark purple at 6pm, and slowly turn bright pink by 10pm as more people profess their love to the city.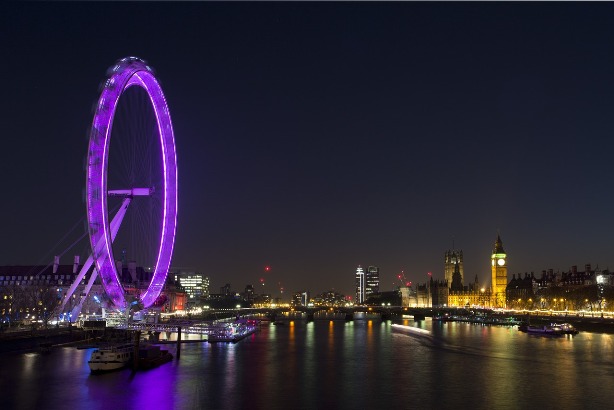 MTV Staying Alive Foundation – Dick the Dog
The MTV Staying Alive Foundation and ad agency Ogilvy & Mather Hong Kong created the adventurous Dick the Dog campaign to prove that safe sex doesn't mean boring sex. To make sure Dick can explore all the 'holes' that he wants, he is kitted out in protective coat and allowed to play. The Foundation says that with HIV infections in young people still not decreasing, "it's more important than ever to make sure you're being careful when you're getting busy".
Colliers International – Competitive socialising
This Valentine's Day, real estate business Colliers International thinks there will be a rise in people being wooed in interactive 'competitive socialising' hotspots, such as table tennis bars, mini golf pubs, and pizza and craft beer venues. Rachel Stern, part of Colliers International's licensed & leisure team, said: "Competitive socialising is a huge industry at the moment, particularly in London where we've seen a vast increase in these types of venues opening. In our view, this is just the beginning of a new trend."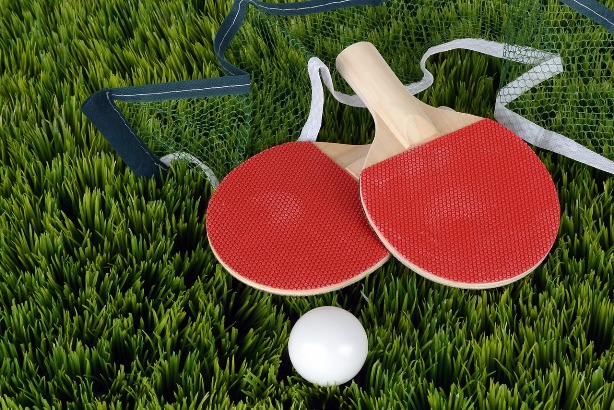 Bank's Beer – Bank's Tells it Like it is
Brewery Bank's Beer has sent out a mischievous reminder for sports lovers not to forget 14 February – because it's darts night. The romantic gesture is part of the brewery's Tells it Like it is campaign, created by Big Al's Creative Emporium. It combines real graffiti from independent artist Graffoflarge with the brewery's social platforms to create a social commentary in line with the brand's West Midland roots. The campaign is a daring attempt to increase the popularity of Banks's Amber Ale and reassert a cultural identity for the traditional pint, Bank's said.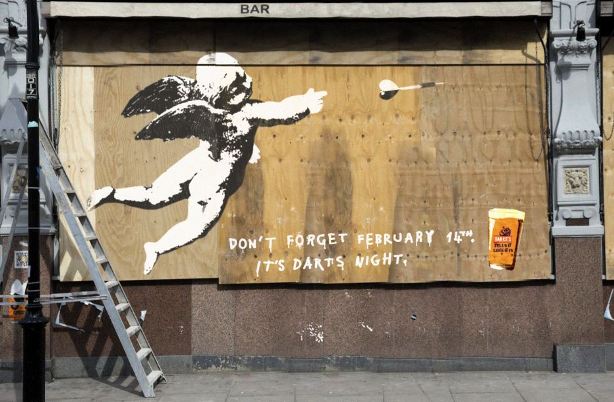 Got a Valentine's Day campaign you want to shout about? Email me.