Called Engage by Bell Pottinger, the launch of the 70-strong division follows the departure of high-profile chairman Lord Bell last year, along with other personnel changes.
The new practice, which launches today (25 January), is led by MDs Hugh Taggart and James Thomlinson, and will bring together employees from its corporate, brand, consumer, digital and design teams.
Bell Pottinger said it would offer clients "access to insights, creativity and innovation, while retaining excellence in managing reputations". It will also provide access to the group's wider offer, including financial, political and litigation support services, the firm said.
Taggart told PRWeek: "This is very much bringing together a group of practices that were traditionally offering this service to customers but in a more siloed way."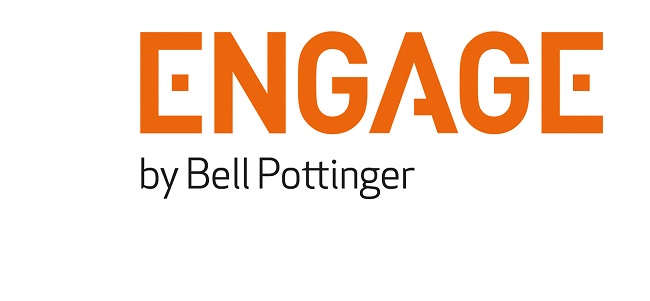 Clients working with the new practice include South African Tourism, HSBC, Amazon, Panasonic, Hitachi, Hays, Ripple, Huawei and PayPoint.
Asked about the timing of the launch and Lord Bell's departure, Taggart said it has been "dictated more by external market forces than it has by any internal changes".
"We've been speaking with clients for a long time, observing the trends, understanding market activity and we've known for some time that the best offer to take was a seamless integrated one to our clients and prospective clients."
He stated: "Events of the last few years have drawn a line through many of the assumptions that marketers have worked on to date. With a new year starting, we wanted to rewrite the rulebook and reshape our offer to support brands through an era of rapid change, shifting consumer expectations and increasingly complex audiences."
Bell Pottinger announced the departure of Bell, Margaret Thatcher's former PR chief and one of the most well-known and high profile figures in the UK PR industry, last August. Bell has since formed a new venture called Sans Frontières.
Bell Pottinger was named by PRWeek among the 11 UK agencies to watch in 2017, in light of the questions about its future direction following Bell's departure.
In other changes to the senior team, late last year Bell Pottinger partner Victoria Geoghegan was promoted to managing director of the agency's financial and corporate division, replacing former MD Gavin Davis. Recent new starters in the division have included Ian Shackleton, a qualified accountant who has worked for various investment banks, most recently as an MD at Nomura, who took the role of principal.
The agency employs around 250 comms professionals and generated UK revenue of £27.9m in 2015, according to PRWeek's UK Top 150 Consultancies table.
To mark the launch of the new practice, Bell Pottinger and The Future Laboratory have published a report featuring five 'communications resolutions' that they say will help brands succeed in 2017.
It tackles subjects including: trust breakdown, the 'hyper-fragmentation' of channels, the uncertain age, training challenges, and consumers' need for speed and convience.