Earlier this week, I was scanning Twitter when I cruised by a tweet about clients focusing on print mentions and not appreciating mentions in online sources. At first, I didn't think much of it as it was a conversation I'd had seemingly dozens of times before, but hours later I found myself trying to track it down again as something curious had crossed my mind when recalling it. As it turns out, it was familiar to me in that it was similar to other conversations I'd had over the years: ensuring quality results for clients versus generating a specific quantity of coverage.
For the record, I've always been for quality coverage in quality outlets, versus simply having a book of clips that is dropped on a desk for dramatic effect. Not every communicator or client is that way. Some of that is "that's how we've always done it," and some of it is people's beliefs that creating a scale of mentions and coverage gets closer to guaranteeing an intended audience is reached. Coincidentally, some of the beliefs that print or nightly news coverage is "superior" to online-only coverage are for the same reasons, i.e. perceived readership or viewership, brand recognition of outlet, and not always legitimate efficacy.
Don't get me wrong, I'm not at all advocating that one shouldn't aspire to reach millions, for instance, via The New York Times in print or a national newscast for a product launch at the Consumer Electronics Show. I'm simply stating that like a lot of other tough conversations we should all be having with our clients or colleagues, where we recommend our clients want to "be seen" should probably be pretty high on that list.
Under the guise of "the customer is always right," a lot of us "pleasers" in the comms industry buckle when we're told certain outlets are the number one target for our direct client, a company CEO, or other constituents involved in a project we're supporting. Again, that doesn't mean that we should never listen to their recommendation or direction, but we should be prepared to do what's right for our client. If "what's right" means giving first dibs on a story to an online-only outlet that reaches our core audience, knowing that coverage will spur additional coverage and still drive the interest of the other outlet our client recommends, we should be prepared to discuss - and defend - that position.
For those who might have never spent much time reading print publications or watching the evening news, the same is the case. Understanding when to aim for a feature that's going to be on thousands of newsstands, even if it's going to be online, too, versus an online outlet that offers some flash or significant scale is critical to success. At some level, this is generational, as our audiences - and communications teams - have varying interests and backgrounds, most notably how they read and gain information and news.
Like just about anything we do as PR professionals, one of the most important rules is knowing our audience - knowing who our client is and who we're looking to reach. Part of knowing our clients, however, is knowing how to have a smart conversation with them about goals and how they should optimally be reached. Whether you're an in-house communicator or leading an agency team, this is critical, and you're literally being paid for this expertise, not simply to "get coverage."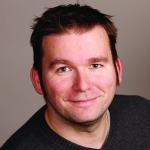 Tom Biro resides in Seattle and is the principal of Companywidememo, LLC. His column focuses on how digital media affects and shifts PR. He can be reached at tom@companywidememo.com or on Twitter @tombiro.