Orchard Pig
Cider brand Orchard Pig ran a campaign on social media to make members of the public #AsHappyAsAPig by drawing them as happy pigs in shit (see Ant & Dec below). A number of "lucky pigs" will also be sent a hamper of cider and juice to accompany their caricatures.
Why aye lads @antanddec. As you're pig names in the business, we've made you #HappyAsAPig to celebrate #BlueMonday - swine not eh? pic.twitter.com/gt7VuxfbU8

— Orchard Pig (@Orchardpig) January 16, 2017
Fitness First
Also seizing the PR opportunity, health-and-fitness chain Fitness First offered members of the public free access to all 58 of its outlets for one day. As part of the promotion, the company teamed up with Instagram fitness stars Zanna Van Dijk, Clean Eating Alice, and Bradley Simmonds to launch a new fitness class. Read the full story here.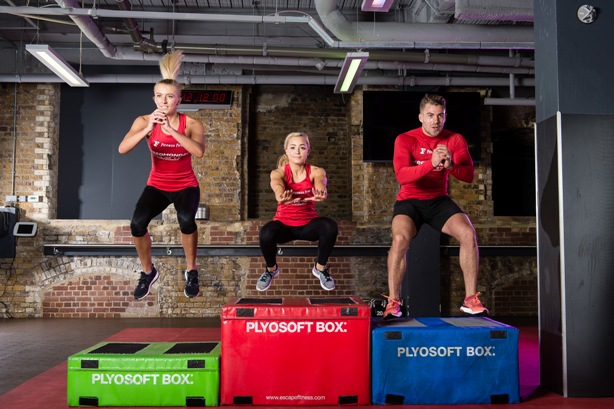 Gourmet Burger Kitchen
In an effort to help beat those Monday blues, burger chain GBK gave away a burger and a side dish to the first 50 people to visit any one of its restaurants in the UK. At its branch in Soho, the burger chain upped the stakes and offered free food to 500 people. And as if that wasn't enough, alcohol brand BrewDog provided a free beer with each lunch.
The people have spoken. #GBKBunsOfSteel at Soho is the Meat HIIT they have been looking for. 500 free lunches today. So long #BlueMonday pic.twitter.com/9uBJJkmyCt

— GourmetBurgerKitchen (@gbkburgers) January 16, 2017
Moonpig/Mind
Personalised greeting card business Moonpig and mental health charity Mind launched a pop-up garden and wishing well post box on the South Bank, urging passers-by to send a card for free to a friend or loved one suffering with a mental health problem. The stunt was designed to remind the public that many people suffer with mental health all year round, as well as raise money for the charity.
We've had some acrobatic visitors to our #PlantASmile flower event today! Thanks flyinglamlam on Insta for the pic! pic.twitter.com/grwNNFgErb

— Moonpig (@MoonpigUK) January 16, 2017
Rays of Sunshine
Children's charity Rays of Sunshine teamed up with ad agency TBWA to hand out oranges and compliments to London commuters. As part of the stunt, the charity called on the public to donate £3 to help improve the lives of children with serious illness.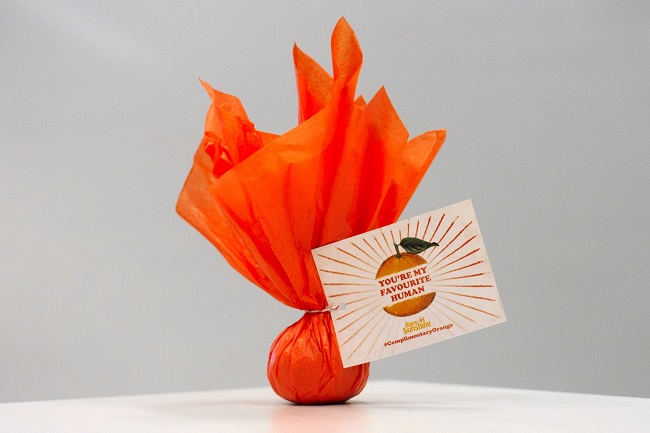 Blue Monday, which falls on the third Monday on January, is the day when a variety of factors - including weather, debt, time since Christmas, motivational levels and the failure of New Year's resolutions - conspire to make what is predicted to be the saddest day of the year for many Brits.
Got a Blue Monday campaign you'd like to shout about? Let us know here.