Liar, liar yacht on fire
This week HM Revenue & Customs published its annual list of unusual excuses that members of the British public (allegedly…) have given for failing to complete their tax return on time.
Sounding more like something from the Bart Simpson playbook, Flack's personal favourite is: "My dog ate my tax return… and all the reminders."
"Another poor soul who failed to meet the deadline excused him or herself by saying: "My tax return was on my yacht… which caught fire." Flack can't work out whether this was a humblebrag or a legitimate excuse.
Passing the buck also featured heavily in the list, with excuses such as: "My child scribbled all over the tax return, so I wasn't able to send it back." You would have gotten away with it too, if it weren't for that pesky kid…
It's certainly a good bit of PR – this gentle, amusing reminder to file your tax return on time has appeared in everywhere from broadsheets to the BBC, and even in one Australian sailing magazine.
Oh, and just so you know, the deadline for sending 2015-16 Self Assessment tax returns to HMRC is 31 January 2017. And no, "I was too busy reading PRWeek" is also no excuse for missing it…
A day with a manger at Lansons
Flack has it on good authority that a floor of Lansons' offices was turned into something of a menagerie earlier this week.
It's the agency's tradition to throw a Christmas party for children of staff – that's right, not just endless drinks and canapés for the adults, but something for the kids too. To add to what must have been a truly chaotic scene of children of various ages running amok in the offices, this year management brought in a petting zoo, featuring Harry Potter's 'Hedwig', or a snowy owl at any rate, as the entertainment for the event.
Let's hope the cleaners did a good job afterwards, or someone might find themselves sitting on a spikey bit of hay (or worse) at a pitch meeting in January.
In fact, Flack was there to capture a picture of visitors arriving at the event. Maybe…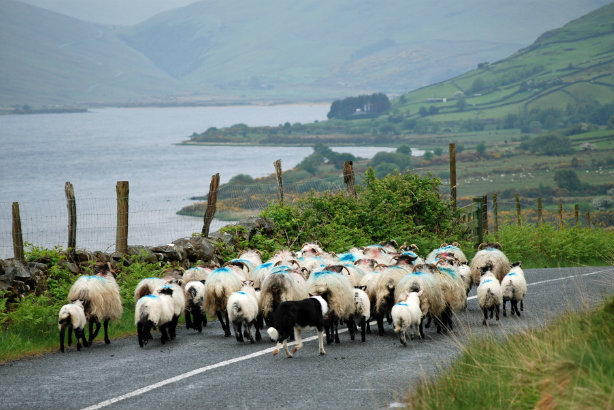 Paddy Power's stakes on a train
Paddy Power, a low-profile betting company known for its staid and traditional attitude to public relations and marketing, has launched a rather fun Christmas stunt.
It has created a market allowing Southern Rail's long-suffering customers to bet on whether there will be a cancellation on their line on Christmas Eve. The firm is calling this "cancellation insurance", which is an interesting way of branding gambling.
Just as intriguing is the job title of the Paddy Power press pro who sent the release Flack's way: PR & mischief champion. The scamp!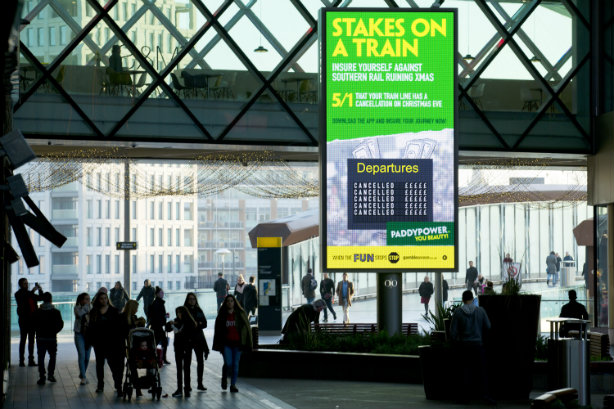 MP jokes power down
The resignation of Corbynsceptic Labour MP Jamie Reed to take a job at Sellafield led, not surprisingly, to jokes aplenty across Twitter. Fun stuff, but Flack notes the intervention of the self-styled Joke Police cracking down on amusing, but factually misleading jokes about him finding a shortcut for "getting into power".
Jamie Reed says it'll be more rewarding working at a nuclear power plant than staying put under Jeremy Corbyn pic.twitter.com/yZ0VJkWr7u

— General Boles (@GeneralBoles) December 21, 2016
??????JOKE POLICE ??
Sellafield is a reprocessor, not a power plant. Kindly stand down all jokes about @jreedmp "getting closer to power" &c

— Anthony Dhanendran (@phowax) December 21, 2016
Ho ho ho
Flack loves a good industry-specific in-joke, and this one tweeted by ex-CIPR comms man Andy Ross is well up there…
Merry Christmas to all comms women and men pic.twitter.com/Ri5Prml8aQ

— Andy Ross (@AJMRoss) December 21, 2016
---
Sheep image credit: Stacy via Flickr