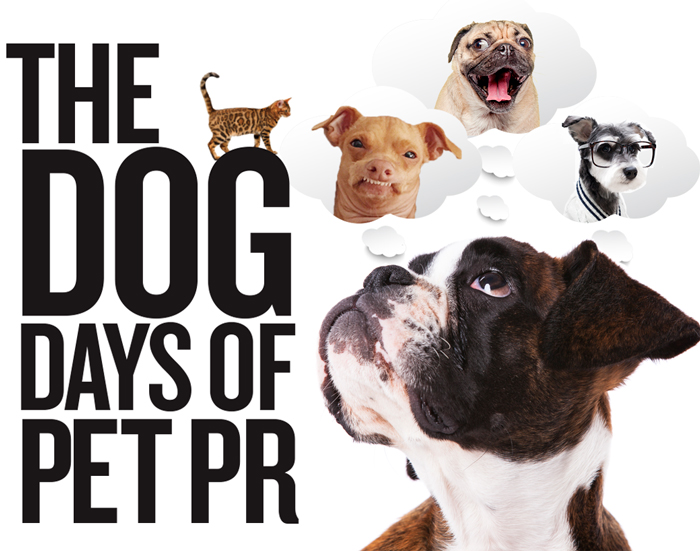 The pet sector is booming. In 2015, more than $60 billion was spent in the U.S. pet industry, according to the American Pet Products Association, almost double the amount a decade earlier.
While pet PR and marketing may seem as if they're all about looking at adorable puppy and kitten pictures, there's the same amount of work as in other practices.
"The perception of pet PR is it's all fluffy, fuzzy bunnies and kittens," says Jennifer Kamienski, SVP on Coyne PR's pet team. "But when I look at the programs we've done through the years, it's been some of the smartest communications I've done in my career."
Pet PR has had to navigate the same challenges nearly every other industry has: the changing media landscape, partnerships with online influencers, and — especially — finicky and protective pet customers.
The pet parent
Have you ever heard people call themselves "cat moms" or refer to their dogs as "children"? The pet industry labels these people "pet parents," and they've become the principal audience pet PR and marketing need to reach.
"More and more, pets are becoming parts of families," says Lauren Dorsch, senior manager of communications at Bayer Animal Health. "They're sleeping in their owners' beds. They're on the couch. Owners are taking them on vacation. Places are becoming more and more pet friendly across the country."
Pet parent is also the best way to describe how these customers approach buying pet products, which is similar to how most parents shop for children: Products are given serious consideration and there's an emotional connection, Kamienski notes.
Share for shelters
Share for Shelters Bayer Animal Health runs an annual social sharing campaign to support local shelters. This year, Bayer partnered with about 30 pet shelters nationwide and urged people to share pet photos in support of those shelters. Bayer also urged its shelter partners to promote the effort locally.
To house those pictures, Bayer created a blog where people could upload photos. It encouraged people to share online using #ShareForShelters and created a Twitter Moment to showcase the collected photos. Bayer's Lauren Dorsch says tens of thousands of people submitted photos.
Three shelters received $30,000 worth of Bayer Animal Health products. "The prizes are a way of thanking them for promoting shelters and helping people understand the importance of adoption and supporting local shelters," Dorsch adds. "They need a lot of help to keep pets healthy."
Healthy Paws Pet Insurance
Coyne PR has been working to raise brand awareness of Healthy Paws Pet Insurance among consumers. The pet insurance company found that it needed to break out of the pet trades and reach out to general media.
The most prominent event with the biggest newsjacking potential: this year's presidential election. Coyne and Healthy Paws looked for an uptick in pets named Donald or Hillary early in 2016. Surprisingly, there was a 5% increase in pets named Bernie or Sanders, a fact Coyne used to get news clips.
Healthy Paws is also digging into data for its annual report Cost of Pet Care. "If we could provide media with some sort of data or survey point, it was very successful for us," Coyne's Jennifer Kamienski said. "People love learning little things that help them understand their pet."
That presents a challenge to pet PR, which has to work hard to earn the trust of consumers, says Julia Waneka, comms director for pet tracker startup Whistle.

"Pet parents are taking these purchases seriously because pets can't advocate for themselves. They don't have a voice," Waneka explains. "Being able to understand exactly what they're doing — while building trust and reliability — is very important when it comes to pet owners." Pet parents hail from every demographic, which Waneka says can create a challenge. Pet ownership isn't limited to age or gender as other industries, such as sports and toys, are.

There is a pet in an estimated 65% of U.S. households, according to a 2016 American Pet Products Association survey. That's nearly 80 million homes with at least one pet. Kamienski says that aligns pet PR with general consumer PR and marketing.

As little as 10 years ago, she adds, one of the pet industry's most important contacts was the pet editor, who controlled print coverage of pet products.
"There was a specific editor audience for this, so if you looked at newspapers across the country, probably nine out of ten newspapers had a pet editor years ago," Kamienski explains. "But the evolution started to happen when we went from pet editor to pet parent, and we had to develop programs that were more brand centric."

The pet campaign
Reaching the pet parent requires campaigns that reflect the owner-pet relationship: one that is caring, protective, fun, and extremely personal.
"We try to make everything we do personal and relatable," Waneka says, "because we're asking for permission to be part of this important relationship in someone's life."

Whistle, for example, focuses on telling customer stories to make using its GPS-tracking collar attachment more relatable. Waneka says it wants to show that a lost pet can happen to anyone. Customer stories about cats that had been found — after having leaped onto a departing delivery truck — because the cats wore the Whistle device are its bread and butter.

Many pet campaigns also build word-of-mouth marketing because pet parents do a lot of research before buying anything for their furry friends and look to other pet owners, both online and off, for recommendations.
"Word-of-mouth marketing is critical in pets because people want to know they're doing the best by this animal," Waneka says.

There's also the trend of social sharing. Everyone with a pet seems to have far too many photos of pets doing strange and adorable things, so pet PR and marketing can easily tap into those photos for campaigns.
Bayer Animal Health's Share for Shelters campaign urges people to share photos to help local pet shelters. Dorsch says tens of thousands of photos of pets were shared by their owners this year (see sidebars, above).
Pet owners also have a soft spot for philanthropy. Campaigns such as Share for Shelters that have a giving-back aspect do well.
"When it comes to pet PR, pet owners want to feel good about the choices they make," Dorsch notes. "If they stumble across a tweet or a banner ad that talks about something that makes them feel good — making sure that shelter pets go to good homes, for instance — it gets really good engagement."
Kamienski agrees. "Across the board for pet parents in general, charity is very important," she adds. "We'll develop a campaign and, especially if we're looking to get to influencers, try to find a way to weave in a philanthropic message and how we're giving back to the pet community in general." The main goal is to connect and build trust with pet parents so they believe the brand and product are doing right by their fuzzy best friends. Whether through an online spokesdog or spokescat or a charity campaign that lets pet owners feel good about helping other pets in the world makes little difference.
"The biggest thing is earning that trust and the right to talk to someone about their pet," Waneka says. "A lot of pet marketing and PR focuses on being reliable and trustworthy and proving it."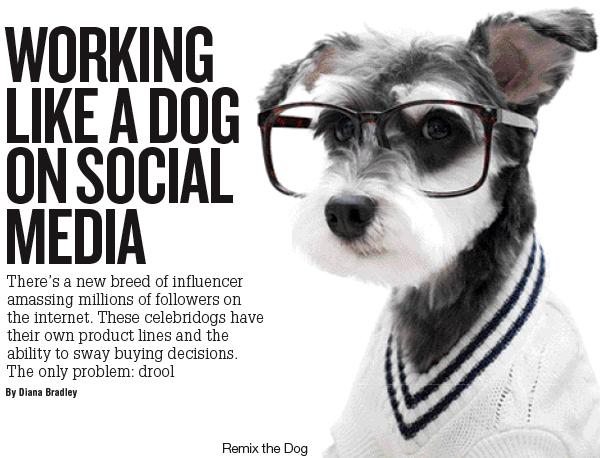 There's a new breed of influencer amassing millions of followers on the internet. These celebridogs have their own product lines and the ability to sway buying decisions. The only problem: drool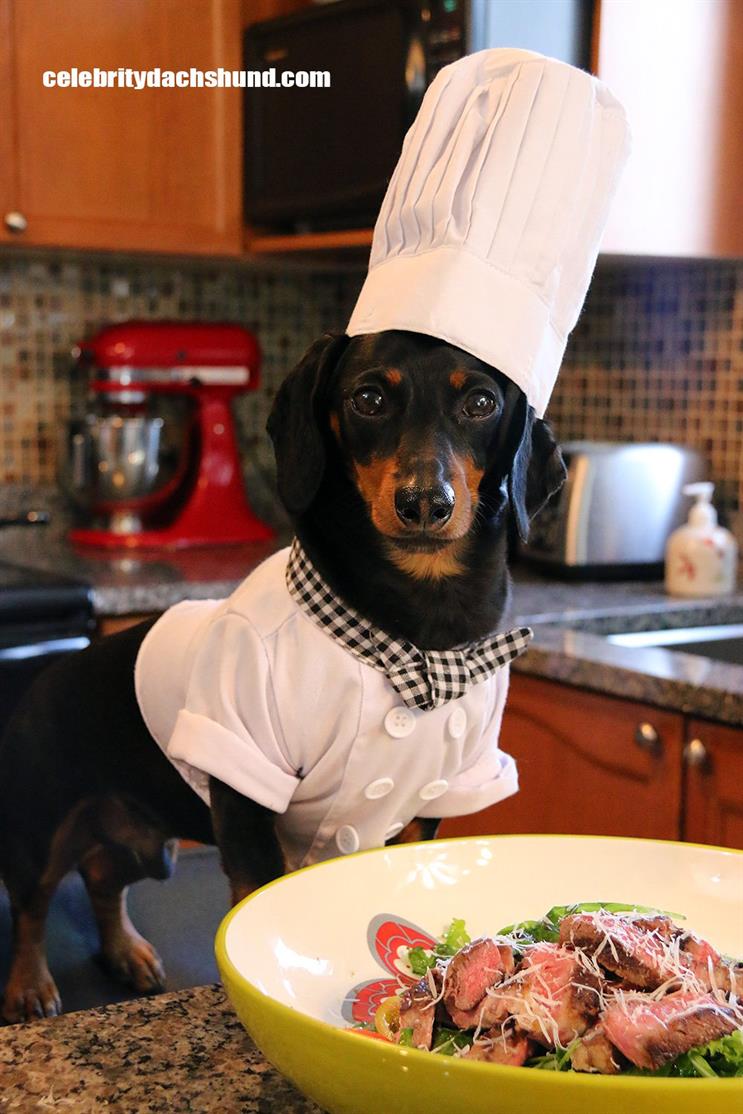 Crusoe the Celebrity Dachshund
Followers
Facebook: 1.2 million
Twitter: 11,900
Instagram: 265,000
Notable commercial partners
Heinz, BarkBox
Owner
Ryan Beauchesne
Owner's day job
Managing Crusoe
What is a typical day like?
A lot of the time Crusoe is a regular dog, despite what people might think from looking at his Facebook page. He is a pretty lucky little guy. My girlfriend and I both work from home. I have been doing this full time for over a year. We do travel a lot to go to events with Crusoe. We have been traveling on and off for about six months, with barely a week at home.

What was the funniest or most interesting thing you did on your six-month tour?
In an airport we filmed a video of Crusoe dressed as a pilot and rolling his little suitcase behind him. We were surprised that the pilots let us film part of the video with them.
In October 2015, Crusoe's first book, a New York Times Best Seller, came out. Tell us about that.
Adventures of the Wiener Dog Extraordinaire: Crusoe the Celebrity Dachshund is a continuation of his blog. One of his most popular characters is Chef Crusoe, so there are also a few recipes in the book.
How do you decide which brands Crusoe will work with or causes to support?
We support causes we can relate to or we have gone through. Heinz Ketchup was a good fit because ketchup and hot dogs are funny. We partnered with The Secret Life of Pets because a dog in the movie looks just like Crusoe.
What leads to success and engagement with content?
Videos and costumes. I put a lot of work into costumes. I alter or make them myself. Sometimes traffic reaches a quarter of a million a month. Our most popular video has more than 50 ­million Facebook views. Our Facebook growth over the past two years is more than 500%.
What do you think makes Crusoe so popular?
His easygoing personality and how he is willing to do just about anything. A lot of people look at our photos and say, "My dog would never do that." He is the most cooperative dog I've ever seen. One of our most viral images is him standing on stilts. People cannot believe that isn't Photoshopped. Costumes are second nature for him, because he is used to wearing coats. We live in Quebec.
What is the meaning behind Crusoe's name?
He is named after Robinson Crusoe. I had a hunch he'd be an adventurer one day.
How much revenue did Crusoe bring in this year?
I'd rather not say. I'm not ready to retire, but I made enough that I don't need any other job.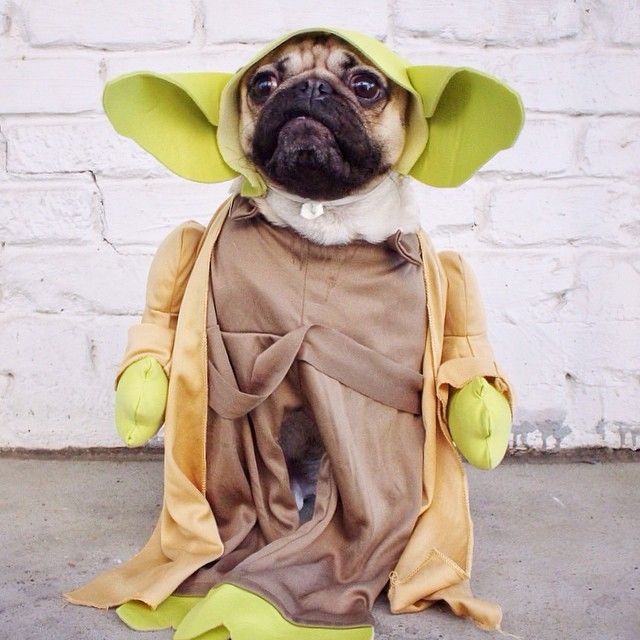 Image: @itsdougthepug
Doug the Pug
Followers
Facebook: 5 million
Twitter: 162,000
Instagram: 2.2 million
Notable commercial partners
Flonase, HomeGoods, P&G's Febreze, BBC, and Target
Owner
Leslie Mosier
Owner's day job
Since 2015, managing Doug's social pages; prior, she handled accounts for bands at Nashville's Aware Records
How do you decide what brands to work with?
We don't want to take any deal just for money. Consumers don't want to be spammed all the time. Typically we don't do dog brands.
What leads to success and engagement?
Relatability. I'm always trying to think of what people want to see on a specific day: What's in the news, what's going on they can relate to? If there's a heat wave, we do a photo of Doug trying to cool off. If it's around the holidays, his shopping addiction is going to get the best of him. If there's a popular show, I will create a parody video. Consistency leads to success. I post two photos of Doug a day and have done so since the beginning.
Any advice to market celebridog products?
Trust that the owner of the social account knows the audience and what does and doesn't work. A brand wanting too much control is a big drawback. No one knows the audience better than the one who monitors what does well and what doesn't on social.
How do you handle Doug's social media pages?
I try to be interactive. We do meet and greets. If someone emails to ask if Doug can give a shout-out for a birthday, I send an autographed, personalized poster. I try to put myself in [fans'] shoes: If I was obsessed with a dog on Instagram, what would I want in return?
How do you handle negativity?
The internet doesn't respond well to jokes. If he is next to a piece of pizza, there'll be people who think I feed him that. I let it roll off my shoulders. I know he's the happiest dog in the world. If they think he's not, they can unfollow him. I don't respond to negative comments.
What's next for Doug?
Doug's first book, Doug the Pug: The King of Pop Culture, came out in November. It's Instagram come to life. We are going on a book tour across the U.S. He has a lot of new merchandise coming out soon — stuffed animals and a calendar.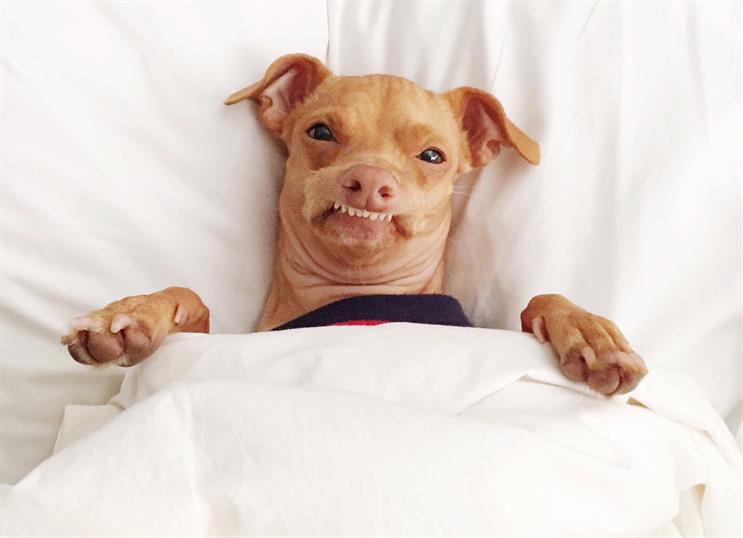 Image: @tunameltsmyheart
Tuna Melts My Heart
Followers
Facebook: 253,000
Twitter: 8,639
Instagram: 1.8 million
Notable commercial partners
BarkBox
Owner
Courtney Dasher
Owner's day job
Handles Tuna's social media
How do you decide what brands to work with?
If a potential partner is not on-brand, I would rather pass up the opportunity than compromise credibility. Just because Tuna is an influencer doesn't mean it is going to benefit their brand. You need to have a good ROI or you risk wasting your marketing budget.
What are your challenges as a celebridog owner?
Managing my followers' expectations. I have a global audience that has differing takes, ideologies, and beliefs. It's all about not doing anything offensive. That doesn't always happen. Managing the criticism I get sometimes can be discouraging. Managing his schedule can also be difficult. I am a one-woman show. It can be a lot of work, but it's also fun. How cool is it I get to travel with my best friend and he is my boss?
What's next for Tuna?
I launched @TheTravelingTuna, an Instagram page, in April. I want Tuna to become an ambassador for pet-friendly destinations and hotels. Right now, traveling with a pet can be stressful or disruptive.
Any misconceptions about animal influencers?
A huge misconception people have about dog influencers is that we are making millions of dollars and travel a lot. I do this because I have the flexibility to go to different cities and work while I'm there. I have a book deal and product line. Tuna's book is titled Tuna Melts My Heart: The Underdog with the Overbite.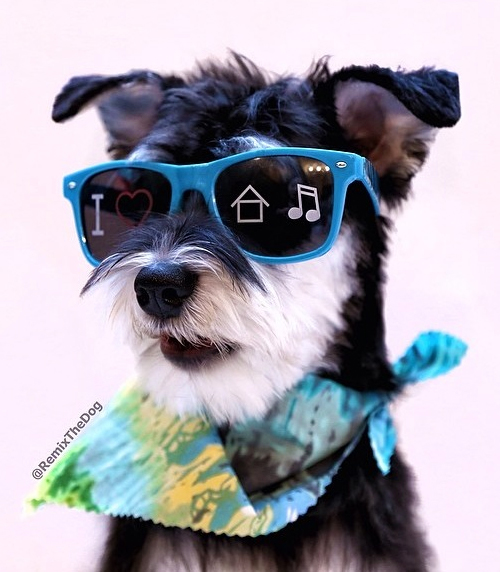 Remix the Dog
Followers
Facebook: 1,300
Twitter: 5,550
Instagram: 95,500
Notable commercial partners
BarkBox, Autotrader
Owner
Chris Ha
Owner's day job
Brand manager
How did Remix the Dog's career take off?
I posted a photo of Remix dressed as a DJ. Dogs of Instagram reposted it and his career took off. Then Mr. Porter picked us up to model its 2015 spring line. Remix wore a sweater vest and glasses.
What's a typical Remix day?
He lives the regular dog life. He goes to daycare every day. We recently relocated from Toronto to Miami as Miami is dog friendly.
What about social media?
I try to be as original and cre­ative as possible but strict. Remix has that hipster beard look. I try to reflect that in photos and captions. I post one photo a day — that's what our followers expect.
Which social media do you use?
Instagram is our main platform, along with Snapchat and Facebook and Twitter pages. But he also has a blog, remixthedog.com, that covers dog products and the causes, charities, and fundraisers we want to support. We update his social media pages daily, and the blog once a week.
How do you engage fans?
As soon as we post a photo, I am usually on social media for an hour or so replying to comments. I try to be as engaging as possible and reply in real time, so it's as if we are having a conversation. That's what people like.
What leads to engagement with your content?
Traveling posts. Fans like to follow along with Remix's story and see where he's going. When we moved to Miami, we saw a large spike in engagement.
How much revenue did Remix earn this year?
I do a decent amount of revenue. It's hard to share, but it's equivalent to what I would make at a second full-time job.
What is the meaning behind Remix's name?
I started my career as a concert photographer covering DJs and festival events.
Are there any funny tricks Remix can do?
He doesn't know any fancy tricks, but he is amazingly good at staying still and posing for photos, which is perfect for me and his Instagram feed. He doesn't even mind having glasses on his face — I'm not sure he notices they're even on.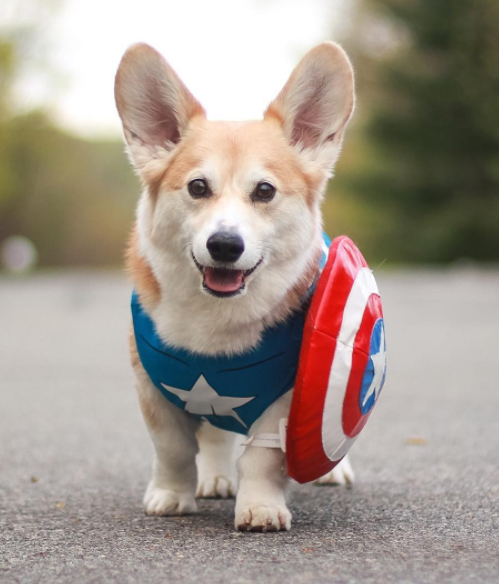 Image: @wallythewelshcorgi
Wally the Welsh Corgi 
Followers
Facebook 30,500
Twitter 5,000
Instagram 100,000

Notable commercial partners
BarkBox, PetSmart, PrideBites, Outward Hound
Owners
Cynthia and Marc Dalangin

Owners' day jobs
Engineers
What is your advice to brands that approach celebridogs to market their products?
Be more personable about the way you approach influencers. We get turned off when you can tell it is a cookie-cutter type email.
What social media platforms do you prefer for Wally?
Instagram is our most popular platform. We used to do a scheduled post on Facebook and it got a little cumbersome. But with Instagram, you can auto post to Facebook. That made it easier for us to handle both accounts. The community on Facebook is so different than Instagram. On the former, we have more mature audiences. Instagram is a younger crowd, so we are creating content that applies to both. It is challenging as it can be hit or miss.
What are challenges to managing Wally's social media pages?
Coming up with content that is relatable. We think of random ideas for what will be relatable or trending. When Pokémon Go was big, we posted a picture of Wally next to one of the Pokémon. That one took off on Instagram and on Facebook.
We actually didn't plan on uploading that one because it was not a good quality photo. Sometimes the content is random and showcases Wally doing something we find funny or odd or will get some smiles from people.
Is being a celebridog lucrative?
No. We do it for fun and to support a brand's cause, for instance, if they donate to animal shelters. We are not in it to make money. We both have full-time jobs. We work with limited companies and brands and put income toward corgi rescues.