Artichoke, a creative events and arts charity with funders including the Arts Council, appointed agency Flint to help promote London's Burning, a festival of contemporary art and events commemorating the 350th anniversary of the Great Fire of London.
With a budget of £10,000, the agency was asked to engage with a broad audience and convey the enduring influence of the 1666 disaster on the City, while also articulating Artichoke's creative vision and boosting its reputation.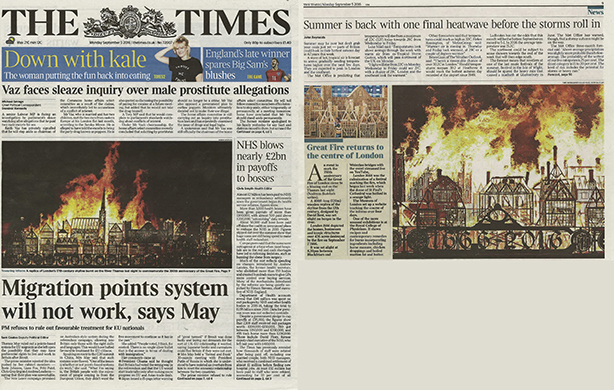 Flint held a press conference and festival launch event in one of the capital's oldest surviving pubs on 31 August, and staged several photocalls around the anniversary date.
The agency also prepared promotional assets and arranged behind-the-scenes media access for journalists ahead of the festival, which started on 30 August.
The event culminated on 4 September with the burning of a huge wooden sculpture of old London on the Thames.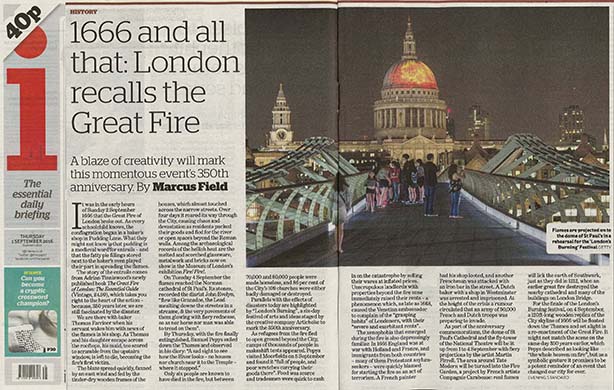 The campaign helped attract 50,000 spectators to the blaze on the night. An online audience of more than one million watched a live stream of the event, hosted by DJ Lauren Laverne, and more than six million people tuned in after the event.
The festival generated 415 pieces of press coverage, both in the UK and internationally, and 39 broadcast items. The event was also featured in 25 specialist arts publications.
Flint's media campaign also helped secure more than 300 volunteers and 700 young Londoners to participate in the festival.