We're talking about the global PR agency model with W Communications founder Warren Johnson, and he's not impressed.
"These deals done globally are inevitably detrimental to clients," he states. "PR is nuanced. It's about understanding local culture, local customers, local media, local politics. Just because someone in New York who controls a network of 30 territories can do a deal, it doesn't mean the person you've got in Lagos is as good as the person you've got in Sydney.
"There is an opportunity to go and compete globally with some of them – because I just don't consider they're doing a good enough job."
It's an opportunity that Johnson, in typically outspoken and unambiguous style, is keen to grab.
These are expansive times for the agency, which was founded by the charismatic former Freuds director in 2009. W opened its first overseas outpost in Singapore last summer and launched in Amsterdam, in partnership with local agency roycomm, in September. In November, W acquired London's House PR, the entertainment and hospitality comms specialist, to, in Johnson's words, "supercharge" UK growth.
Sitting in W's new, bigger, but equally funky, office (below) in London's Great Titchfield Street, with House managing director Ginny Paton, Johnson outlines his ambitions for the business with breathless enthusiasm.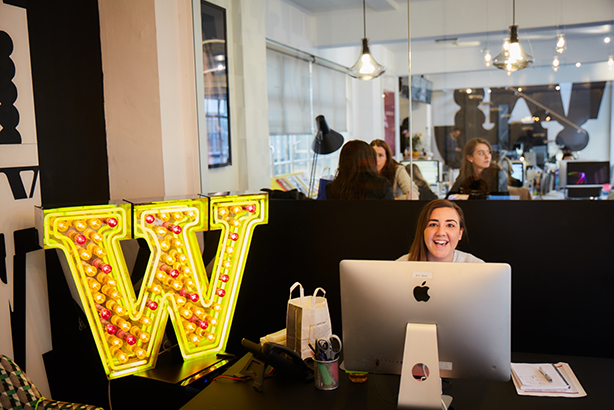 PRWeek last profiled Johnson in 2012. Even then, he had gallant ambitions for expansion. Aside from the obvious agency growth – W's revenue topped £4m in 2015, with 50 employees – what have been the biggest changes in the intervening four years?
Growing from a solid core
The client base, for one. W has gone from working with smaller, up-and-coming niche brands to the likes of Ryvita and Unilever staples Marmite and Ben & Jerry's (although, Johnson stresses, start-ups are still on the roster).
The offer has changed, too, with the addition of an influencer marketing arm and growth in digital; the latter now accounts for 20-25 per cent of income, covering content production and amplification and Facebook advertising, among other areas. Has the nature of W's briefs changed significantly?
"It has and it hasn't. There's still a huge requirement to deliver press office coverage and lots of clients buy that; for some of our biggest clients, that's all they buy from us."
Despite editorial cutbacks, there's still a "huge amount of work to be done with journalists", says Johnson. "A lot of people lose sight of that, which is why we, as well as all the exciting new things we're doing, at our heart, are media relations."
It's against this backdrop that W made its first foray overseas. Johnson heaps praise on the Singapore office, which he says is running 150 per cent ahead of expectations, with 10 staff and about 20 clients (many based there). He "didn't necessarily have a plan" to open in Singapore, but client opportunities and the chance to work with ex-W staffer Annabel Fox, who rejoined to head the office, made it a natural step. "And I like travelling," he adds.
Back home, talks with House PR began just before the summer. For Paton, it was a way to grow her business, which, she admits, had a "slightly tricky couple of years". "I've always been very ambitious for House PR and it felt a bit like we weren't able to get out of where we were in terms of scale. I thought it was time to look at doing things differently, give the agency a real shot in the arm."
The duo insists the two agencies will operate separately; the House team even has a separate entrance to its office and sits on a different floor. Johnson says "throwing away" the House culture via a merger "would be insane".
"In agency life there are a lot of intangibles, and culture and identity are really important. If you're just buying a bit of PR P&L, that's potentially not a great play – you'll see clients and staff walk away."
Johnson contrasts the approach with that of fellow consumer shop 3 Monkeys, which merged with Edelman sister agency Zeno in early 2016 to create 3 Monkeys Zeno. "A lot of agencies are acquired because the holding company needs to get a footprint," he says. "That was very much a takeover; no doubt they'll phase out the 3 Monkeys branding in due course."
His opinion sounds like provocation, but, as with much else, Johnson has clearly given M&A much thought. He agrees that the decline of the pound, coupled with the need for agencies to boost their skill sets and the healthy state of the industry in general, has spurred recent deals.
He also believes many smaller PR agencies "are getting absorbed because they're looking for some security" in the "uncharted waters" left in the wake of the EU referendum and US election.
Timing matters, too. "In the UK market a lot of agencies have launched within the past 10 years that have reached their maturity, where people are interested in snapping them up while the founders are involved and they're still relatively young."
Johnson's energy and enthusiasm for his business, and the industry, are clear. But he's no contrarian, and his criticisms of the sector seem to come from genuine frustration that many players are unaware of the obstacles ahead.
True to form, he issues a challenge to PR shops that won't move with the times. "The explosion in earned-media outlets, coupled with the growth in requirement to understand clients' business and sectors, means that a small boutique agency, unless you have a niche you stick to, can't be a generalist any more. Being able to offer more things within the confines of earned media is important."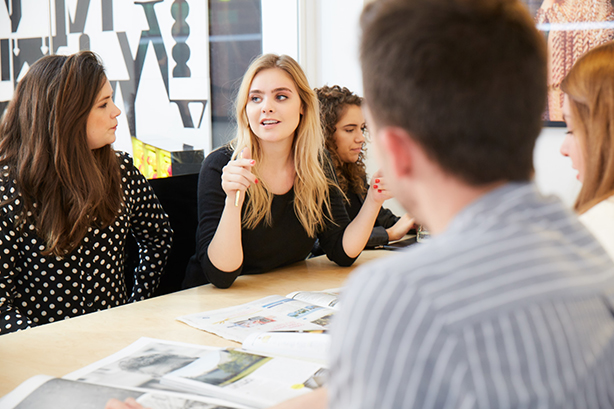 Break with tradition
Johnson isn't necessarily thinking about just the traditional global behemoths, either. In an obvious nod to his own agency, he predicts: "There will be a new model of larger, slightly more dynamic agencies that aren't in the Omnicom, WPP model, that can offer scale but also agility to clients."
On ad agencies, he is even bolder. "We're increasingly aligned with media agencies now and there's no reason why ad agencies wouldn't cease to exist.
"People don't really care about traditional advertising, so I can see a future where we become the creative agency of earned media, which is what we do quite regularly with very big clients already."
He continues: "When was the last time you watched a live 30-second TV spot? Culturally, I don't think [ad agencies] are set up to produce content [with] the speed and relevance that they need to in the ways that PRs can."
Like many of its peers, W increasingly competes against a wide range of agencies in pitches, including digital firms and experiential shops. It's a trend Johnson expects to continue this year.
"[In 2017] there will be a lot of uncertainty in the market, and experimentation. I think clients will, in the face of an increasingly challenging trading environment, potentially look to change comms strategies or approaches.
"Specialist shops will continue to do well. The bigger ones, commanding big fees, will be under a lot of pressure. And we'll see more left-field [agency] appointments as people look to take a bit more risk."
He also predicts more clients will build their in-house teams, pointing to Asda's recent dropping of Freuds to focus on growing its own PR capabilities.
As for his own ambitions, Johnson hopes to grow W both geographically and in terms of expertise. He is "absolutely" looking to buy specialist agencies – "the days of the generic consumer PR agency are long gone" – and is eyeing a specialist restaurant PR acquisition. "I think our next office will be somewhere else in South East Asia," he adds.
As for a sale of his own business, Johnson says he gets offers and one day "the stars will align and we'll be able to evolve the ownership without selling our soul. Until then, it's onward and upward."
Either way, Johnson insists he has "no ambition to empire-build for the sake of it". Is he wary that international expansion could lead W to fall into the trap of the global behemoths of which he is so critical? He points to Golin, the Interpublic agency named Large Consultancy of the Year at the recent PRWeek Awards, to give a clue to his own ambition.
"It made a radical change in its management structure that's clearly worked. That's to be hugely applauded," Johnson says. "It's shown you can do interesting things and be new and dynamic and agile and big. Big is not always bad."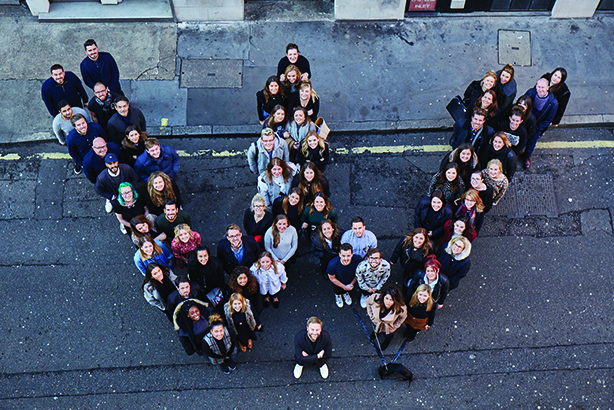 Warren Johnson on…
Social-media influencers "I don't think there's as much activity with the brands as there should be. There's a need for it to evolve over the next two years to maturity. There are a lot of cowboys out there at the moment – lots of deals that are priced outrageously."
Twitter "The media landscape will continue to change. Twitter taking Vine down was interesting. I wonder if Twitter will be around in 12 months."
Diversification "Clients are starting to come to PR agencies with a view to improve SEO. As Google is getting better and better at charging what it does, a lot of clients are seeing PR as a cheap alternative to paid search. We've been hired in the past by CEOs to find a new job, and within three months of them hiring us, they've got a new job. There are 1,000 reasons you would hire PR agencies. That's what makes it such an interesting industry."
The return of the PR stunt "We're going through a creative renaissance: not only are risk levels reduced significantly, but the appetite to buy earned media and the credibility and reputation of earned media, which we're the masters of, has never been higher."
Virtual reality "I can't see it being a thing, if I'm honest. I don't think we'll be sitting at home watching The X Factor in virtual reality any time in the near future – 3D TV, I rest my case."