Nicola Adams (boxing)
An Olympic gold medallist in 2012 and 2016, Adams' media obligations as an athlete have been handled since 2010 by Lee Murgatroyd, an independent consultant who manages comms for GB Boxing. Following her success at London 2012, Nicola was initially on the books of management company Professional Sports Group before moving to Roar Global in 2015 where she works with agent Ed Griffiths. Roar handles her personal PR and comms, but has also brought in the agency Dundas Communication to provide additional support before and after Rio. The only sponsor listed on her website is Henderson Insurance Brokers. Adams also recently fronted a campaign for a community sports initiative from insurer Aviva.
Gareth Bale (football)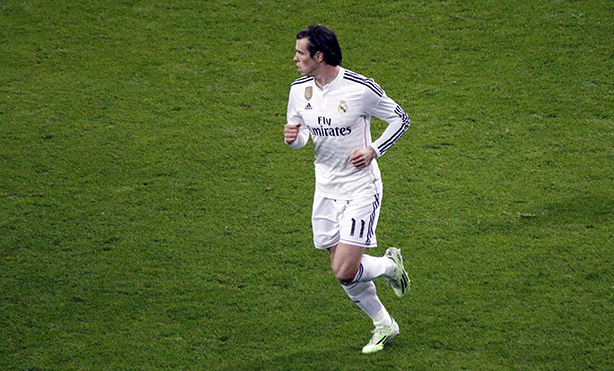 ©DSanchez17, via Flickr
Since the age of 15 (he is now 27), Welsh star Gareth Bale has worked with the sports management company Stellar Group. The agency provides a variety of services to Bale, but PR, endorsements and media are overseen by its longstanding commercial director Mark Brodie, with some social media support for Bale's channels subcontracted to the agency Sport Digital. A teetotal family man who achieved great success for Wales and club side Real Madrid this year, Bale's main partnerships are with Adidas, BT and a new deal with Nissan. Others include Panini, Mattel and Footlocker - and more are in the pipeline.
Alistair Brownlee (triathlon)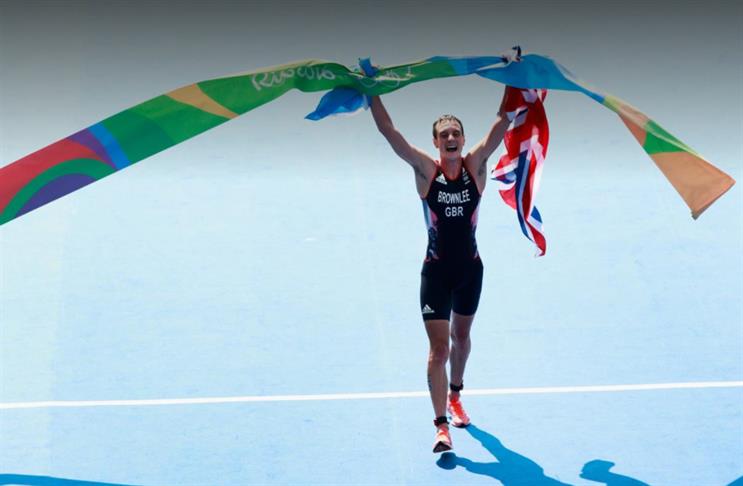 Another winner of gold in both 2012 and 2016, Brownlee moved from Professional Sports Group in October, when his agent Richard Downey created his own agency Blue Carpet Management, through which his PR is managed. Brownlee and his brother Jonny had both worked with Downey since 2006. PSG continues to provide PR for the brothers' annual triathlon event, Brownlee Tri. A total of 14 commercial partners, including Adidas, bike-maker Boardman, GSK, Sony and various other food and equipment suppliers, are listed on the brothers' joint website.
Sophie Christiansen (equestrianism)
Christiansen, who won three golds in dressage at Rio to take her total haul to eight, has one of the lowest profiles of the SPOTY contenders. Her profile is in part handled by the British Equestrian Federation. According to her website, a fund to help her and in the future other riders to compete is managed by the law firm Ascot Lawyers, having been founded by the then director of Ascot Racecourse.
Kadeena Cox (athletics and cycling)
A Paralympic medallist across two sports, Cox was managed by her sister until the end of last month, her status having risen from relative zero to national hero through this year. She has now been taken on by talent agency MC Saatchi Merlin, working with head of athlete management Greg Kirkpatrick (whose other clients include Katarina Johnson-Thompson and Adam Gemili). British Cycling - its comms director Scott Dougal and Great Britain Cycling Team communications officer Abby Burton in particular - has handled comms around events. The body has also run a programme to push all its athletes in line for individual awards towards the end of this year - including three other SPOTY nominees.
Mo Farah (athletics)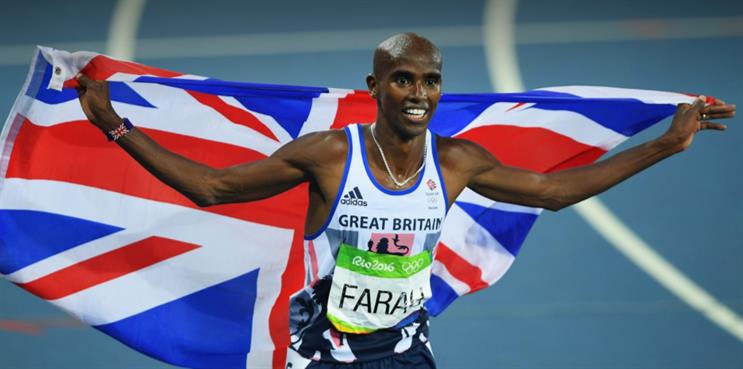 Since the summer of 2015, medal factory Farah has worked with Freud Communications, with the agency's director Jo Livingston leading its work with the runner. He shares the same agent, Pace Sports Management, as Usain Bolt (and others). His main sponsor is Nike, and he has also worked with Virgin Media, Lucozade and Quorn. (Click to read a Q&A with Livingston as she stepped off the plane back from Rio this summer.)
Jason and Laura Kenny (cycling)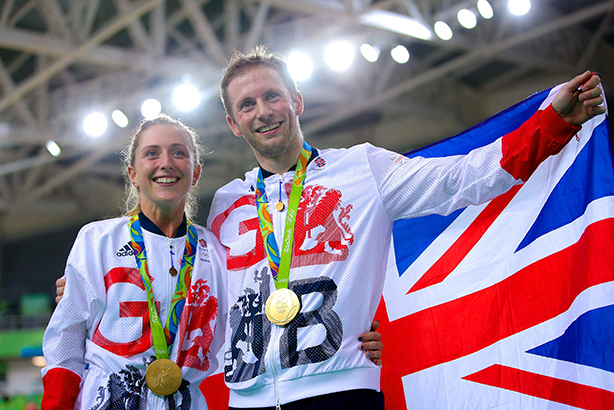 ©Shutterstock
Aside from cycling excellence and more beyond, the newlyweds share a management company - Rocket Sports Management. As with fellow cycling nominees Cox and Storey, they also work closely with British Cycling's comms team, as well as the Manchester agency Rule 5, which has been taken on by British Cycling to provide PR and social media support at a number of major events in recent years. Both work with Adidas, but while Laura Kenny has worked with a number of sponsors including Prudential and Halfords, her husband has by his own admission been less of a hot property.
Andy Murray (tennis)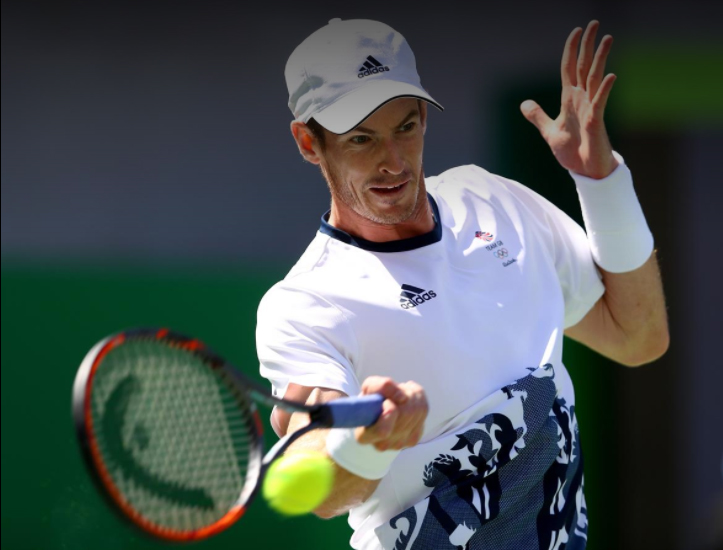 For the past three years, Andy Murray has worked with 77 - a sports management agency he set up with business advisors Matt Gentry and Gawain Davies. Gentry, who has previously worked at PR firm Hill & Knowlton, handles all PR activity for Murray, with any partnership work going through 77. Twice Wimbledon champion, current world number one and a father for the first time this year, Murray is growing in demand, and has a number of major partnerships with the likes of Jaguar Land Rover, Standard Life, Under Armour and Head. Murray criticised the latter for its attitude towards Maria Sharapova's medical indiscretion earlier this year.
Adam Peaty (swimming)
At just 21, Peaty is already a 2016 Olympic champion in breaststroke. He also won at the world championships in 2015 and has a number of European gold medals in his trophy cabinet. To handle a growing number of enquiries, Peaty brought in sports marketing agency Mallory Group just last month to help look after PR activity and media requests. Peaty's commercial deals, which are handled by Rob Woodhouse at TLA Worldwide, include furniture brand DFS, swimwear company Arena and Visa, which is a global partner for the British Olympics team. He also recently completed a project for peanut butter brand Sun-Pat.
Kate Richardson-Walsh (hockey)
Since the Rio Olympics this summer, Hockey star Kate Richardson-Walsh has been working with Benchmark Sport International, a sports management and promotion agency. At Benchmark, Richardson-Walsh works closely with Ben Pilbeam, who manages all of her PR and media requests. The work, which had previously been handled by England Hockey, includes a brand partnership with hockey equipment provider Gryphon. Pilbeam has also suggested more brands are getting on board for 2017.
Nick Skelton (equestrianism)
Like fellow rider Christiansen, Skelton's profile is relatively low and it is not clear if he is with a management company, in addition to working with the British Equestrian Federation. A total of 17 sponsors, mostly of suppliers of equine products, as well as property developer and investment firm Kenninghall Holdings, are listed on the website of the oldest candidate on the SPOTY list.
Sarah Storey (cycling)
Dame Sarah Storey recently parted ways with her management company and is understood to be without representation, but like all the GB cyclists on this list, she works closely with the British Cycling team. Change would appear to be afoot for the paralympian, as the website of Team Storey Sport (which consists of her, and her husband Barney, who is non-disabled but competes on tandems with blind cyclists) is currently being rebuilt.
Jamie Vardy (football)
John Morris of Key Sports Management is Vardy's agent, handling a number of areas of the Premier League champion striker's affairs, including PR. He worked with PR consultant Stuart Higgins on comms through the European Championships in the summer, and for the launch of his V9 Academy, a programme designed to find non-league talent capable of making the leap, like Vardy, to the top of the game. He is sponsored by Nike.
Max Whitlock (gymnastics)
This year saw Max Whitlock become the first ever British male to win two Olympic gold medals in gymnastics. He also won gold at the 2015 World Championships in Glasgow. Like fellow Olympian Adam Peaty, Whitlock is sponsored by DFS. He also has partnership deals with the likes of Adidas, men's fashion brand Paul Smith and fitness supplements company My Protein. His PR and media activity is handled by James Harper, MD at athlete management business Sports Sphere, which has worked with with Whitlock since 2013.
Danny Willett (golf)
Now 29, Danny Willett is an English professional golfer who is most famous for winning the 2016 Masters Tournament at Augusta National in April. He works with International Sports Management, which has handled his PR activity for the last three years. The account, which is led by Graham Chase, includes sponsorship deals with golf equipment firm Calloway, with which Willett has just signed a new five-year deal, and Swiss watch brand Audemars Piguet. He has also worked with Hickies Shoelaces since the Masters this year.
All images, apart from the main image, Gareth Bale and Jason & Laura Kenny: ©Rio2016